Is there such thing as too much education? For many families in the United States, the answer is "no." Across the country, young children who already succeed in their highly ranked schools pursue after-school enrichment centers and prepare for math competitions, spellings bees and other academics. Parents' anxieties about their children's chances of getting into college pervade every academic choice, from which elementary school they attend to which extracurriculars they select. A persistent fear that schools and teachers do not do enough to prepare and educate their children is felt by American and immigrant families alike. There is an educational arms race in this country that begins as early as elementary school, but does all the extra time and money really pay off in the end?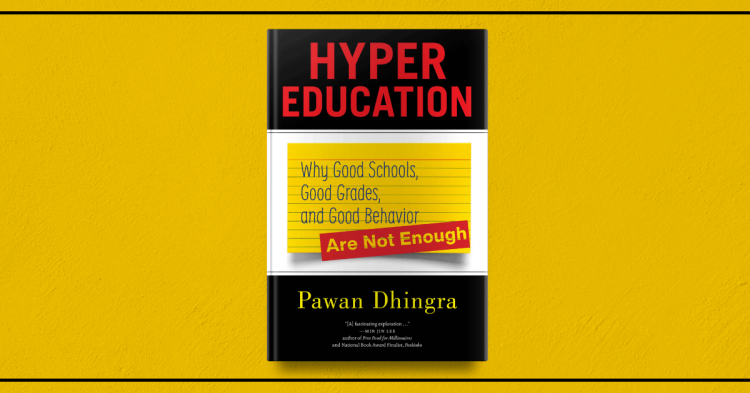 In the new book Hyper Education: Why Good Schools, Good Grades, and Good Behavior Are Not Enough, Pawan Dhingra, a Professor of American Studies at Amherst College, delves into the intense world of high-achievement education and its effects on children, parents, educators, and communities. While caricatures of families who embrace hyper-education are easy to find—think the Asian "tiger mom"—Professor Dhingra both answers and dispels the myths about why Asian American, white, and other kids excel at education, why parents believe in "hyper education," and whether all of this extra education is really worth it. Drawing on over 100 in-depth interviews with teachers, tutors, principals, parents, and children, including past Scripps National Spelling Bee champions, Dhingra gives readers a behind-the-scenes look as to why people participate in this phenomenon, and how it is changing our kids' education.
Deemed "a well-researched work of interest to parents" by Library Journal, this enlightening book offers parents important insights into the competitive world of enrichment education and its effects on their children. Available now from NYU Press, order your copy at 30% off using the discount code MOMBLOG30 on nyupress.org.