Being a busy mom often means that self-care, especially skincare, can be easily overlooked. Balancing work, family, and personal responsibilities leave little time for an elaborate skincare routine. But what if there was a skincare line that not only catered to the needs of busy moms but also combined affordability, high-quality, and effectiveness? Enter Hydrinity, the innovative skincare line that promises to transform your skin in just two weeks.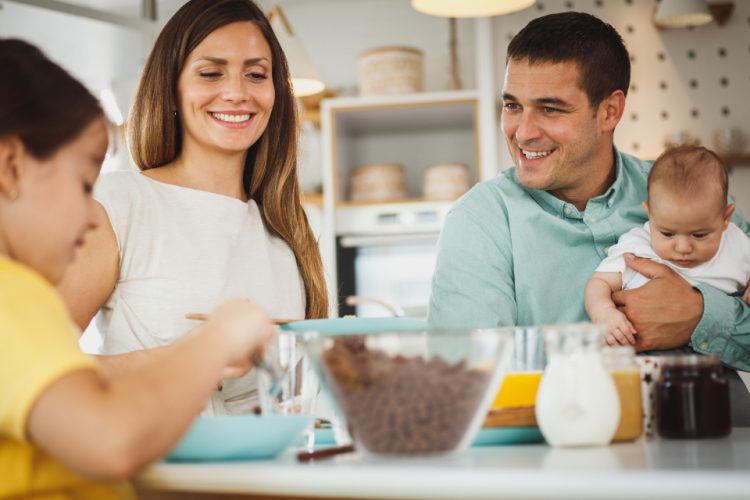 Harnessing the Power of Patented Technology and Natural Ingredients
Hydrinity sets itself apart from other skincare brands with its patented supercharged Hyaluronic Acid and proprietary PPM6 Technology. These groundbreaking advancements, combined with a selection of powerful plant-based extracts, anti-inflammatory agents, and soothing, renewing, and age-defying ingredients, work synergistically to deliver fast, soothing, and effective results. Some of these standout ingredients include Algae Extract, Kakadu Plum, Ginger Root Extract, Hexapeptide Leaf Extract, and Mexicana Flower Extract.
Safe and Effective for All Skin Types
Formulated with natural and organic ingredients, Hydrinity's products are clinically proven to benefit your skin. Free of fragrances and parabens, they are suitable for those with sensitive skin, ensuring that moms can trust the safety and effectiveness of the skincare line.

A Simple, Time-Saving Routine
Time is a precious commodity for busy moms, and Hydrinity's skincare line is designed with that in mind. With just 2 pumps, 2 times a day for 2 weeks, you will see remarkable improvements in your skin's smoothness, brightness, and hydration. This streamlined routine of just 2 minutes per day allows you to achieve real results without spending excessive time on your skincare regimen.
Affordable Luxury for Moms
Quality skincare products often come with a high price tag, but Hydrinity aims to make luxury skincare accessible to everyone. With their cost-effective approach, you can indulge in the highest-quality skincare without breaking the bank.
Your Warm-Weather Skincare Guide
As the days get warmer, it's essential to adapt your skincare routine to the changing weather. Hydrinity's lightweight, hyaluronic acid-infused Renewing HA Serum provides optimal hydration without overloading your skin for daily use during the warmer months. Please don't forget the importance of including sunscreen with an SPF of 30 or more in your daily skincare routine. In addition to daily sunscreen, utilizing Hydrinity's Restorative HA Serum each night is a great way to rehydrate and rejuvenate your skin. The Restorative HA Serum normalizes your skin's pH, reduces inflammation, helps repair sun damaged skin, and is safe for all skin types, making it perfect for the warm weather.
In Conclusion
Hydrinity is the skincare line that every mom needs to know about. Affordable, high-quality, and designed with busy moms in mind, it's the perfect solution to achieve radiant, healthy skin. Give Hydrinity a try and experience the transformative power of their skincare line for yourself – your skin will thank you.