There is a significant gap between taking control of your children's complete education and deciding to home school them on a more long-term basis by removing them temporarily from their traditional educational setting and bringing them home from school to engage in some form of distance or online learning. When it comes to homeschooling, there are a lot of misconceptions that need to be cleared up. The most obvious concern is that children who are educated at home do not develop enough social skills. Nevertheless, many parents who educate their children at home can verify that this is not the case.
Therefore, how can you, as a parent, get yourself ready for the responsibility of teaching your children once you have taken them out of the traditional school setting?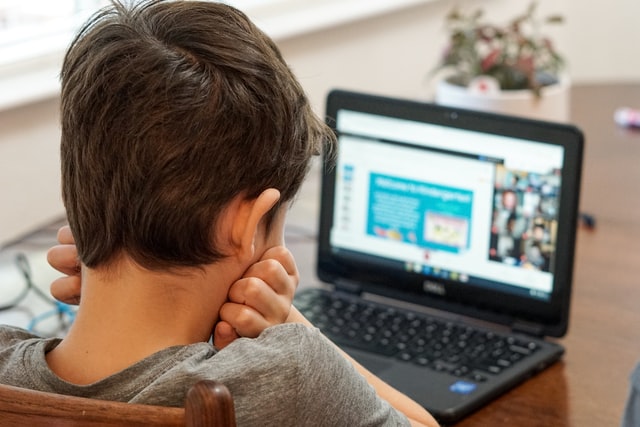 Get your hands on appropriate resources
When you are homeschooling, you have access to a large number of resources that you may use. From going to places like your local library to accessing paid or free online portals that can supply you with plenty of worksheets and timetables to assist you in planning for upcoming topics and modules and tracking your progress, such as classroom and online teaching software and 5th grade math worksheets, amongst many other things.
Plan your day
It is important to keep in mind that you cannot immediately embark on a career in teaching. Because there is a reason that this is considered a career, you need to make sure that you have scheduled your time in such a way that it is appropriate. When it comes to homeschooling, you do not need to adhere to the schedule that the authorities have established in your area. The scheduling of your classes may be adjusted to accommodate your other responsibilities, giving you the freedom to get everything done that needs to be done.
Make sure you have all the supplies that you need
Make sure that you have an abundant supply of the things that you will need to utilize on a consistent basis. If you will be using your tablet or mobile phone a lot to augment your study or finish work online to save money on buying pens and paper, you should invest in additional chargers for such devices.
Find support groups to attend
There are going to be a lot of groups, both online and in person, that will support individuals who are homeschooling their children. These communities will do anything from organize social get-togethers to provide support when you are having trouble and need assistance. You should look for local support networks in your region and connect with them so that you may benefit from their expertise and receive assistance as you get started and find your path.
You do not need to be an expert in every subject
There is a widespread misconception that in order to educate your child, you need to be an expert in every subject. In point of fact, you do not. You will, however, need a willingness to study with them and the ability to aid them in finding educational activities that are both entertaining and innovative in order to be successful on your new path.
If your child asks a question to which you do not know the answer, you should not let your anxiety over the situation get the better of you. Either look for the solution together or provide them with the resources and the knowledge necessary to find it on their own.
Bring your expectations down to earth
There are going to be some days that go better than others. As is the case with virtually everything else in life, things do not always go according to plan. You will be able to establish a more productive learning atmosphere by lowering your expectations and discovering what works best for both you and your children. This will also help you to build a timetable and learning method that will work for everyone without adding any more strain. You should be ready to adjust your strategy or even toss the rule book out completely if necessary.
Finally, try to unwind. Because this is something that nobody has ever done before, everyone should feel free to take their time getting used to their new roles. After all, you are now in control of your child's education, and the more relaxed you are, the easier it will be for you to assist your child in their academic pursuits.
The difference between school and homeschooling
Last but not least, a reminder to everyone that homeschooling is not the same thing as going to school. Make the most of the opportunity to educate your children at home by giving it a personal spin and focusing on your relationships with your kids. This is what will give the lessons their proper perspective.
Because of how most of us were raised, we tend to think about education in terms of a traditional classroom setting. Homeschool veterans are aware that there are a variety of "school things" that do not need to be completed by their students when they are educated at home.
Have fun with your kids, and make their education something they look forward to. Less than this will not deliver the full benefits that may be gained from homeschooling.