First Time Books is a personalized children's book publishing company. We've created multiple children's books and now we want to help you create yours! When we started, we thought this would be a simple process… create a book and sell a million copies! We didn't realize all the little steps that go into this huge process. Contact us today and we'll help bring your idea to life!
STEP 1: Outline Your Idea!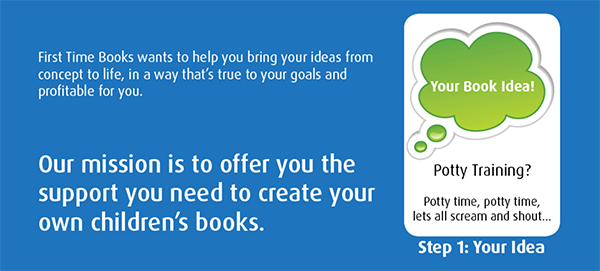 We will first have a meeting to talk about your product idea, and develop a product plan. Together we'll help define the necessary parameters that will bring your book to life. We'll also share our pricing structure with you, so that you get an understanding of what it may cost you to create your book. Below is a list of aspects to think about:
Book Layout • Page Count • Illustration Options • Personalization Options • eBook Option
STEP 2: Creative and Programming Process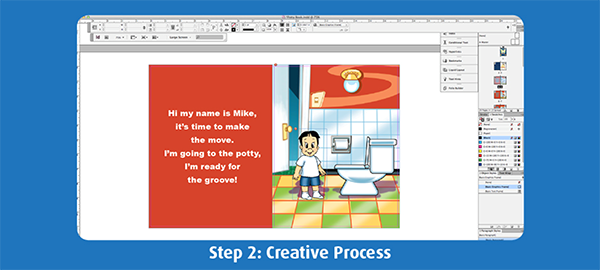 There are many things to consider during this step, and it will affect the cost of getting your book live and in front of consumers. Keeping your story in mind, you will select the following options that are most appropriate for your needs. We'll then tailor a book program that fits you and your story.
Book Layout: We take your story in text format and design it in book layout form for publishing.
We'll also work with your story and recommend where the best places are for the personalization
Then we can talk about the illustration step and determine how many images should be illustrated.
Page Count: While we recommend a total of 24 pages for a children's book, there are several options to choose from.
10 or 12 pages (ebook only) • 16 pages • 20 pages • 24 pages • 28 pages • 32 pages • 36+ pages
Illustration Options: We provide several options for illustrating your book.
Use one of our qualified illustrators (cost varies based on level of effort)
Static background pages only
Static background pages and main character on the page
Static background pages and two main characters on the page
Use your illustrator. They must follow our brand rules on file requirements (see requirements)
Programming Book: We provide a few options for personalization.
Option 1: Main character name in story – text only, static imagery
Option 2: Main character name and 2 friends' names in story – text only (boy and girl names will translate to "he's and she's" where appropriate)
Option 3: Name in text in the story and main character image (gender, ethnicity, hair color)
Option 4: Two names in text in the story, and two main character images (gender, ethnicity, hair color)
Extras:These are some additional options to consider.
eBooks • Hardcover • Bulk printing • Paper Stock (standard is 100# for cover, and 80# for the inside pages)
STEP 3: Online Programming Process & Book Production.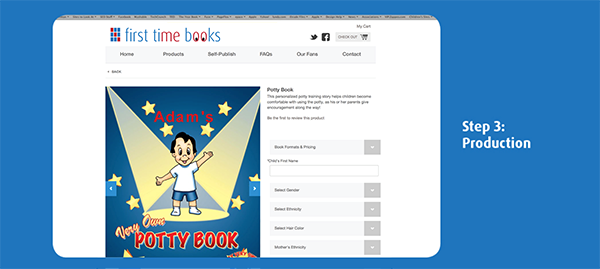 Once your creative options are selected, we then program your book into our website with print-on-demand and ecommerce capabilities. Your book will be in good company with First Time Books' books, as well as other authors' books. You then set the price of your book. Prior to beginning our project together, First Time Books will explain our pricing structure thoroughly. You'll soon be able to envision what your profits will look like.
STEP 4: Marketing and Selling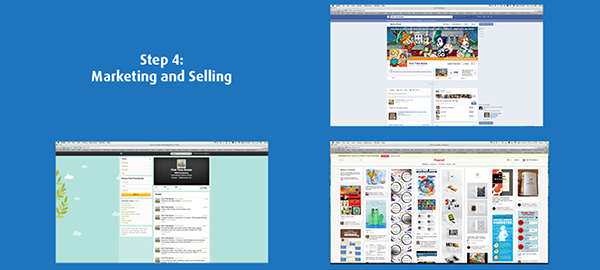 We'll place your product on our website, alongside First Time Books' original children's stories and other authors' products.
We'll promote your product through our social media pages (Facebook, LinkedIn, Pinterest, Twitter)
We can partner with you to allocate a percentage of our paid search and display spend to your product page
We will endorse your product to our blog partners
If you are interested in offering a promotional discount, we can help advertise it.
Please contact Chad to get started!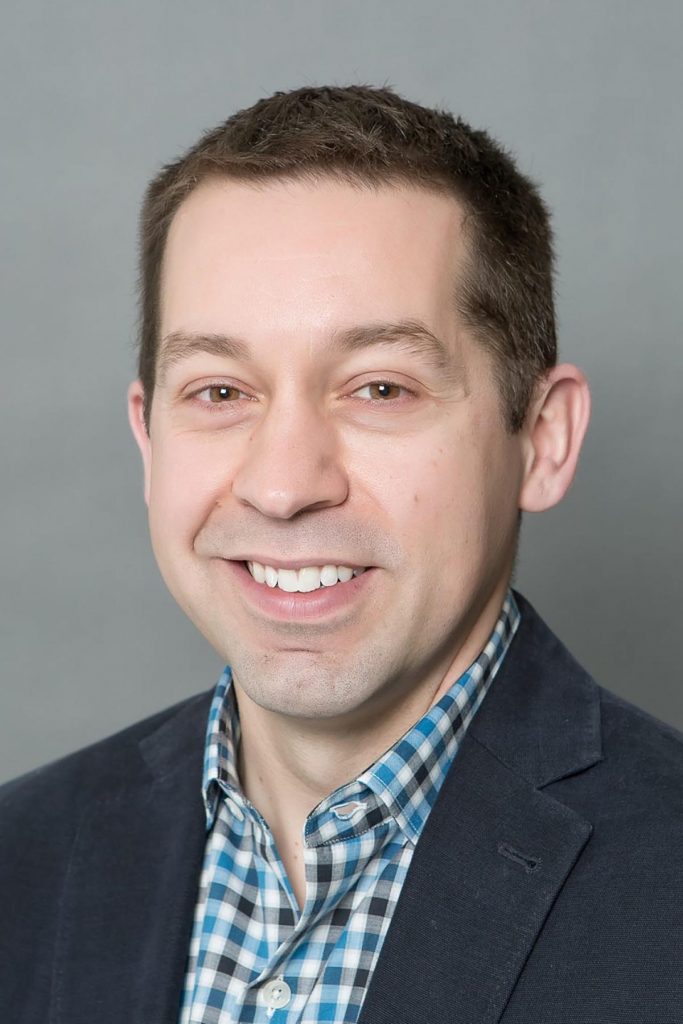 Chad Kase | First Time Books
Cell: 312.659.2423 • [email protected]
Visit us at www.firsttimebooks.com and follow us on Facebook and Twitter.