Let's start with this: There's no universally best food! Every dog is different with unique needs and characteristics, so each dog needs to get a carefully chosen meal in order to stay healthy, fit and happy. However, today there are so many different dog food brands and types that buying something can be a bit overwhelming. So, here's a little guide that will make things clear and provide your pup with the best food.
Know what you're looking for
Dog food might not look good to you, but the processed food you buy from the store contains all the nutrients your pup needs to stay fit and healthy. Even though most foods are thoroughly tested and regulated, you still need to know what to aim for when shopping. The first thing to know is that dogs aren't obligate carnivores. While they can subsist on nutrients from grain, fruit and veggies, they need meat in their diet in order to thrive. So, what you want in your dog food is a mixture of meat, vegetables, grains and fruits. The best foods contain all of these, but they use only the highest-quality ingredients.
It should meet your dog's nutritional needs
This is the number one criterion when choosing dog food—meeting the dog's nutritional needs. Even though most foods provide your pup with at least the minimum of what they need, it's important to remember that not all dogs are the same. Puppies and adult dogs have different nutritional needs, so shop accordingly. If you're unsure in any nutritional needs, you can consult with your dog's vet and get all the info you need.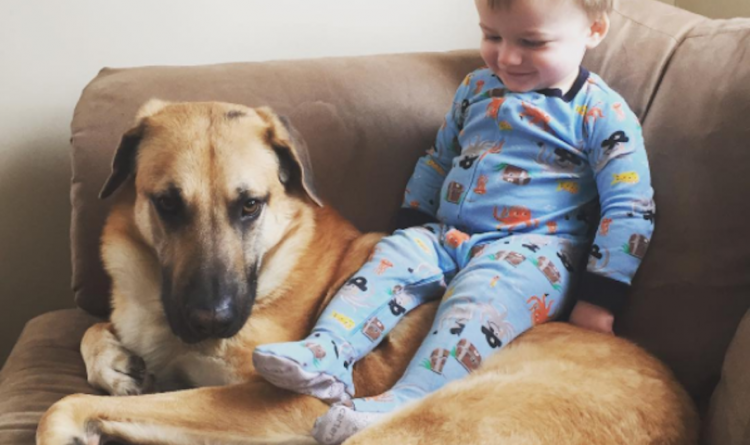 Consider your dog's age
Just like people, dogs go through different stages of life. At every stage, your pup will need certain vitamins, minerals and other nutrients to stay fit. For instance, puppies need a boost in B12 vitamin that helps growth and development. Calcium, phosphorus and vitamin D help your puppy develop healthy and strong bones and teeth. Senior dogs, on the other hand, require fewer calories than puppies who are still growing and developing. When you go out to buy dog food for your pup, make sure to take these things into consideration. Most pet stores have a huge variety of foods perfect for all stages of your pet's life, so you won't have issues finding something that matches your dog's needs.
Consider your dog's breed
Just like young and old dogs have different needs, so do small and big breeds. Small pups need more calories but might prefer smaller kibbles (big chunks can be a serious choking hazard for tiny pups). Large breeds, on the other hand, require fewer calories, but since they are often prone to musculoskeletal problems, they also need foods with a higher number of certain nutrients that promote bone and muscle health. In order to be completely sure you're buying the right food, research your breed's nutritional needs and you'll make the right choice.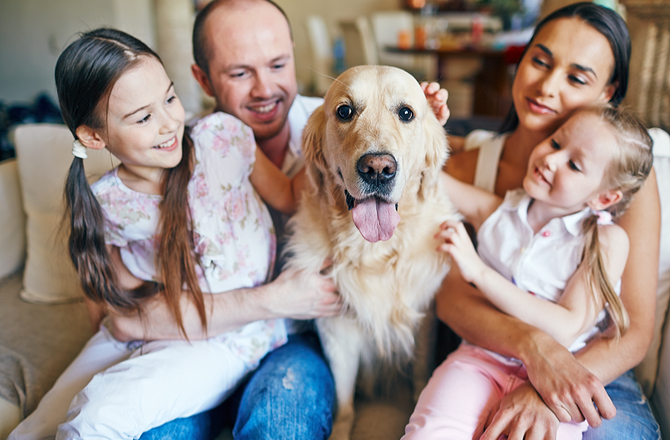 Know how to read the label
In order to determine "good" from "bad" dog food, you need to know how to read the label, which is generally easier said than done. However, the first thing to look for is the term "meat", no matter if it's beef, chicken or lamb. If the label contains any of these meat types, it means there's at least 70% of meat in the product. On the other hand, if you see terms like "beef dinner", "beef platter" or anything similar, these products contain at least 10% of meat. Keep an eye on products that contain the words "with beef" or "beef flavor". This means your dog will get food that contains 3% of meat or less.
Dry or wet?
Most of the time, choosing which type of food to feed your dog rests on your and your dog's preferences. Some owners prefer dry food because it's easier to handle and can stay in your dog's bowl for longer without going bad. However, some pups prefer wet food and have better eating habits when served something juicy. Additionally, if you notice your dog isn't a big water drinker or if they have trouble chewing due to old age, wet food could be your best choice. But, essentially, both dry and wet food contains enough nutrients that will keep your pet healthy, strong, fit and happy.
Does your dog have any dietary restrictions?
Again, like people, some dogs have sensitive stomachs, allergies and specific dietary restrictions. Feeding these "picky" dogs can be a bit trickier, but today's market is more than equipped to keep any dog full. If you know your dog has a condition that prevents them from eating regular dry or wet food, it's best to consult with your vet and seek advice.
Once you find a product that fits your dog's nutritional needs as well as food preferences, all the testing and research will be worth it. There's no better feeling for a responsible owner than to see their pet happy and healthy!