If you don't know already, I love my dogs. They are a huge part of my life and I treat them just like one of my kids I mean family members. Their well-being is my top priority and the holidays it is no different.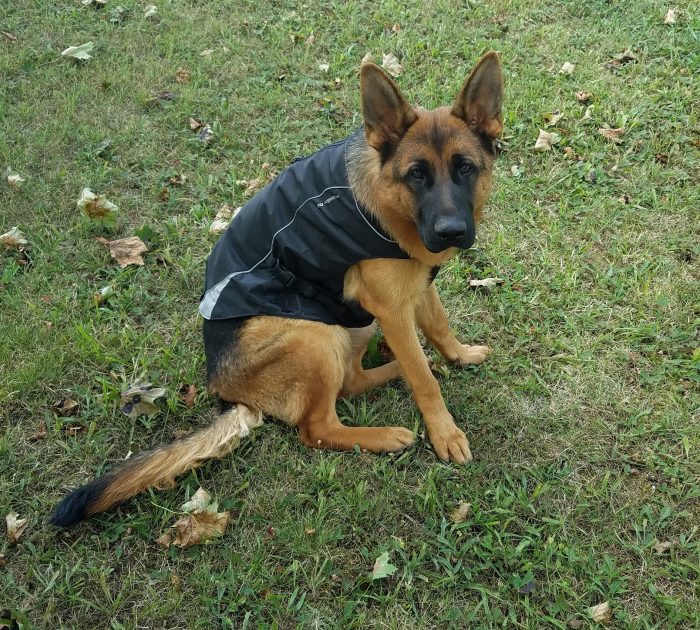 NORTH COUNTRY DOG COAT WITH LED SAFETY LIGHT
Although Makia looks like she is full grown she is still a puppy at heart. She loves to run on the property so I really like this North Country Dog Coat with the LED Safety Light. If she gets too far ahead of us while we are walking our property the LED safety light keeps her in my sights. She was not too sure of it at first but as you can see she still posed pretty for my husband and me to get a picture of her in it. They come in sizes xs-xl and you can get one in red and or black.
About the North Country Dog Coat
This coat is waterproof and machine washable. It is a three season coat which gives full coverage but still allows your dog natural movement. It is made from a durable ripstop material with a warm fleece lining to keep your pup warm those cold days. It has a zippered opening for you to have access to a lead access for their collar or harness. The flashing LED strip with reflective piping gives a 360-degree visibility. It has back darts for a tapered fit too.
They include a sizing chart on their website so you can make sure you get the proper fit for your pet. This comes in sizes xs-xl. Makia is wearing a size large.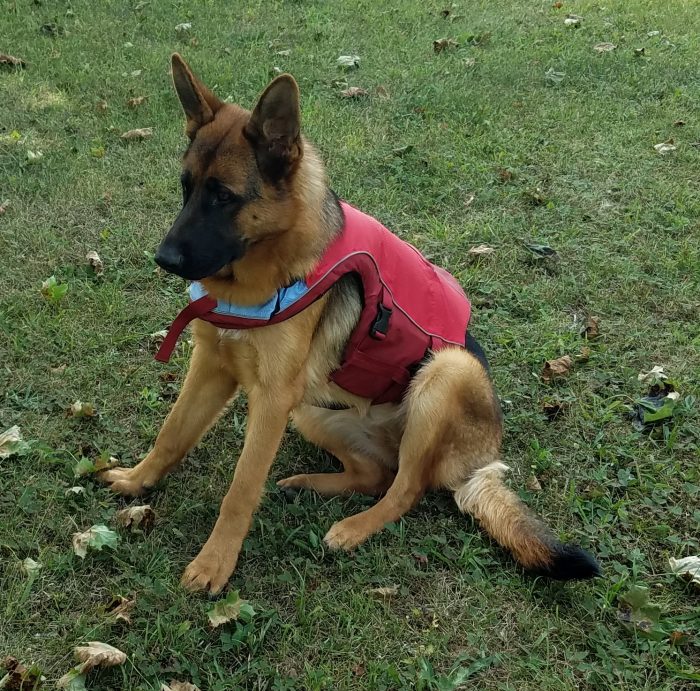 SURF N TURF DOG LIFE JACKET
You can see above that Makia is sporting her new surf n turf dog life jacket. She wasn't up for a swim today but I love having this for her. She loves to sometimes jump in the water and I feel better knowing she has this on in case she does.
This jacket can be used as a dog life jacket or a raincoat. The two transverse handles give us quick control and extraction if needed. It has two metal d-rings for connecting to her leash and is made of rugged material. The high contrast color and reflective trim are helpful if it is raining out and the lighting is dim. We also love that it is machine washable so no worries if Makia decides to get into a mud puddle on her way back to the house.
This comes in sizes xs-xl. Makia is wearing a size large.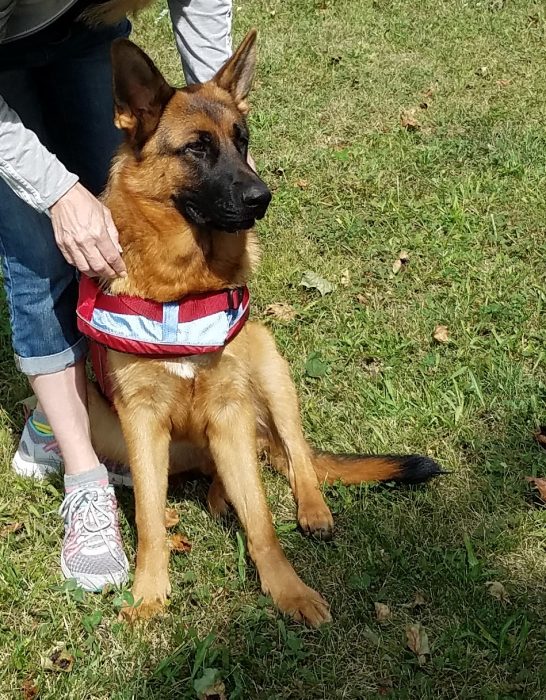 You can visit Kurgo below:
Facebook | Twitter | Pinterest |Blog | Instagram | YouTube
Soggy Doggy Super Snoozer Bed
When Makia was all done with her outside time she was ready to come inside and get cozy on her soggy doggy super snoozer bed. WIth its velvety-soft chenille noodles, it feels like she is getting her very own massage while she is all snuggled up. It also gives her support while she is resting. It is anti-bacterial and dries quickly. The cover remains odor and bacteria free. You can zip off the cover into two pieces for easy machine washing and drying. It has a premium pillow insert that is made in America.
The cover is a breathable microfiber with thick, high loft polyester fill. This eliminates clumping or shifting so Makia is always comfortable. It can be easily spot cleaned. You can buy the entire bed (cover and pillow) or just buy the cover to spiff up an existing bed. It is available in two colors, dark chocolate, and beige and are available in three sizes: 24″ medium, 36″ large and 42″ x-large. Which one would you pick?
Visit Soggy Doggy Doormat below:
Facebook | Twitter |Pinterest | Website