Your home is a backdrop for your major and minor family events, from the first steps of little ones to birthdays, Christmases and friendly gatherings. When it comes to designing a perfect home, people often look for similar features that, apart from a favorable location, include a garden, spacious rooms, plenty of storage, and a functional, flowing layout. Let's expand a home design plan that offers a ton of flexibility and comfortable living.
Draw a great layout
Visibility and connectivity should be the two guiding principles when designing a home layout. During the kids' pre-school years, you need to be with them most of the time, but still able to go about your daily activities, like preparing meals, doing the laundry, etc. As they grow a bit older, you need to keep an eye on them as they play in the garden, and living room or kitchen window is a perfect spot. To achieve this, you need to transform some of your ground floor into open plan space, with a percentage left for more private rooms of a different purpose. The failsafe approach to the open plan space is to create a union of kitchen, dining, and living room. Chances are that you're going to spend at least 70% of your time in such a multipurpose space. A family-friendly open plan space needs to have a lot of natural light, easy access to the garden, and an informal feel.
Keep the flow
Parents often need to juggle many tasks at once, and with young families, it often means doing the daily chores and entertaining and supervising the kids. Apart from using the kitchen as a prime vantage point for in-house and backyard playing areas, experts recommend creating a study nook near the kitchen where you can supervise the computer use, as well as help with studying and homework. Island benches and casual lounging areas can become conversation hotspots and homework zones, so arrange them where people can gather easily while allowing you to get your work done. In a two-story home, create a visual and audio connection between levels. In our focus on creating quiet and private zones in the home, we sometimes forget the importance of keeping an eye and ear out on things happening around.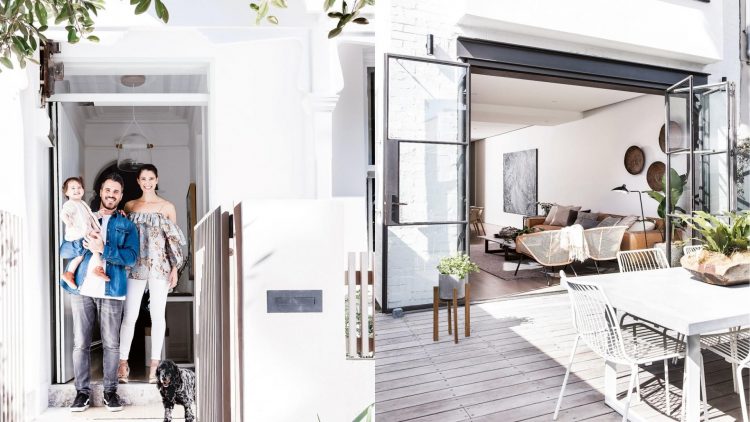 Use passive design
According to the Australian Government, about 40% of household energy is used for heating and cooling. In mixed climates, such as Australian, passive home design can be used for both cooling and heating. Orienting your house north is ideal if you want to use the sun to aid with your heating in winter, while you can use eaves to shade your north-facing windows during the summer. When choosing the contractor, it's important to find someone who's willing to work alongside you throughout the building process and create a home to your specifications. For example, these builders in Melbourne offer a range of energy efficient inclusions that you can add to a home of choice from their collection of successful designs. In Australia, south-facing windows don't receive any direct sunlight in winter, and only a bit of early morning and late afternoon sunlight in the summer, so to avoid having a dark home, consider using secondary natural light sources, such as skylights, mirrors, or reflective paints.
Maintain privacy
An ideal family home should still maintain a level of privacy and protection for the inhabitants. You need to address issues like how can someone reach your front door coming from the street. Is there a need for a physical gate in between? If you're concerned that an unsolicited visitor at your door will see too much of your home, consider adding a small entryway or mudroom that will screen the rest of your home. To achieve natural surveillance, position windows so you can keep an eye on the street as well as your backyard. If your home needs to be built close to the neighbors', be considerate of their privacy as well, and think about a pergola or awning that might block the views in each other's gardens and living areas.
With so many homeowners nowadays concerned about what the next buyers in line might think about their home, we sometimes forget that there are universal solutions that often hard to identify at first glance, but make a living space more useful, comfortable and functional.