USB flash drive is something that is used by countless people throughout the globe for backing up all their important files such as business documents, audios, videos, photos, etc. However, if you accidentally damage the flash drive or it gets corrupted for some reason, or you get an error saying USB not recognized, you stand to lose all that crucial data instantly. If you have suffered one such loss and are looking for some ways to recover files from USB, you have come to the right place!
Here, we share with you some steps to recover your files from a USB flash drive using the best data recovery software! Let us dive right in and check them out!
Steps to Recover Your Deleted Files from The USB Flash Drive
To begin with, you must start by downloading and installing the best data recovery software – Recoverit on your system. This software is the real deal and will help you recover all your files smoothly and efficiently without any hassle. Once you download it on your computer, simply follow the steps given below and you are sorted!
Step 1: The first step is to choose a data recovery mode. For this, launch the Recoverit software that you have just installed in your PC, and you will see eight different recovery solutions displayed on the interface for your convenience. Since you want to recover the files that you have lost from your USB, choose "External Devices Recovery" in order to get started.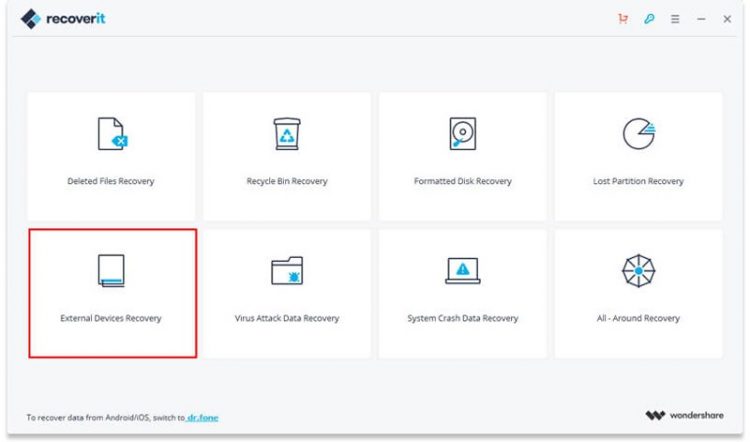 Step 2: The next step is to select your USB flash drive. To do that, connect your USB to the PC and make sure your computer detects it. Then, click on the "Next" button as well as select your flash drive from where you lost all your content. Then, simply click on "Start" in order to begin the process of scanning your USB for all the deleted files.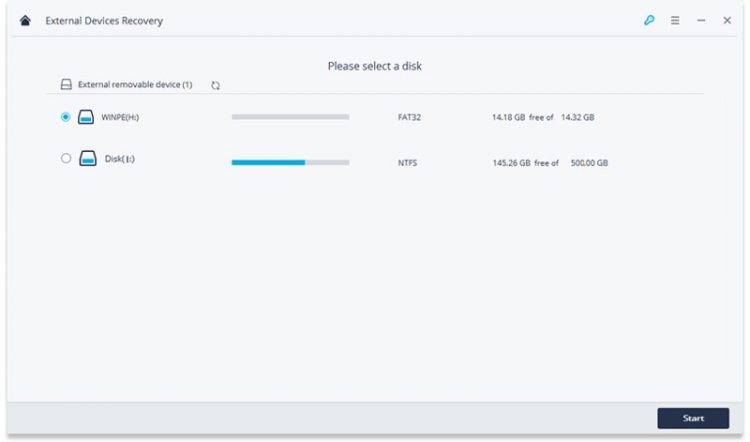 Step 3: In this step, the software will scan your USB for all the files that you lost. The quick scan performed by the software will look for all the deleted documents. On the completion of the scan, you will be able to preview some of the recoverable files. Now, if you still cannot find your lost or deleted files, you can go for the mode that says "All-Around Recovery." This will carry out a deeper and more thorough scan of your USB drive to find out the relevant files. Although you will have to wait for a few minutes for the scanning process to finish, you will find the files you are looking for after it is over.
Step 4: Once the more thorough scan is also over; you can check and verify all the recovered files for the ones you lost. The scanning results will have them all. Now, all that is needed for you to do is preview the ones you wish to recover and select them. After that, click on the icon that says "Recover" in order to retrieve all your data. And you're done!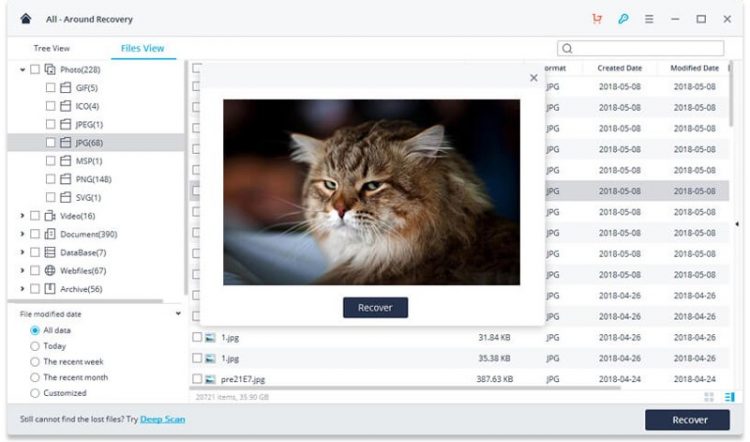 Final Words
It is essential for you to note that we do not recommend that you save the data on the same USB drive where you lost it in the first place. Choose another safe storage device to avoid overwriting or losing your data all over again. And if you ever suffer the same fate again, you can always go back to the trusted data recovery software – Recoverit. It will not just help you recover all your lost files but also ensure privacy and safety while doing so.