HitStory Kids App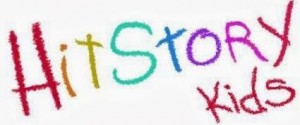 I recently had the opportunity review a new kids app that was recently developed by Sheep Sheep Curl and Cap. HitStory Kids is an app that will guide toddlers in a fun and interactive way through iconic episodes of American History, where they will be magically introduced to characters, objects and symbols linked to historical facts. I am glad that I reviewd the app prior to letting my granddaughter play because the game was frustrating. I took longer than expected to download. When it was finished downloading, I wanted to try the game first and see how it works and what it has to offer kids.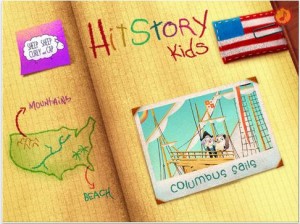 The game started off great however several times it force closed. It was very hard to finish the mission without getting frustrated. The song is a little annoying but I am sure that kids find it catchy. I found myself turning it off. After several times of the app closing. I tried restarting my iPad and see if that solved the issues. It did for some part however it did still force close. I love the idea of the app and that kids are able to learn about history without realizing that they are actually learning. The app is recommended for children 5 and under. I think once the bugs are worked out the app will be great.
If you would like to purchase and download the HitStory Kids App visit them on iTunes. If you would like more information about HitStory Kids please visit the HitStory Kids Website. Be sure to stay up to date on all of the latest news from HitStory Kids by following their social media pages on Facebook and Twitter. While you are there, be sure to follow Mom Blog Society on Facebook.