Chances are, if you have a young girl in your life, you've been asked begged if she can participate in gymnastics. It almost seems to be inevitable. There is such a lure, and not just for girls, as many boys find it fun too. While most parents would be delighted to accommodate, it isn't always financially feasible. A great alternative to gymnastic classes is Head Over Heels About Gymnastics!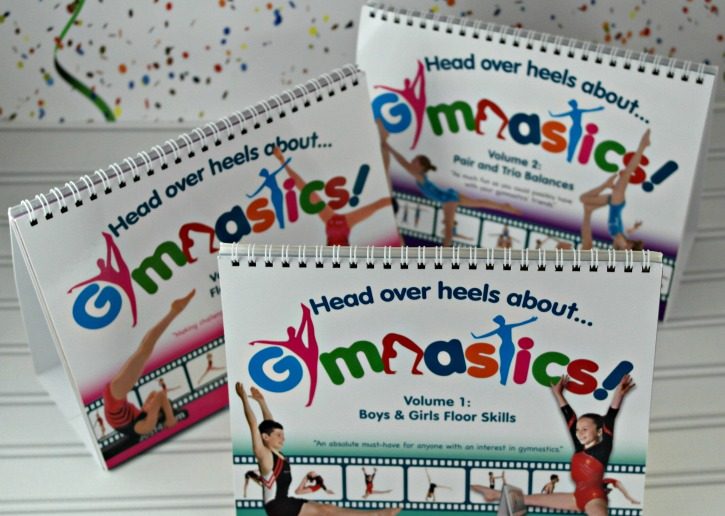 While gymnastics classes can be quite expensive – and let's be totally honest – time consuming, there are other ways to learn the art. The step by step Head Over Heels About Gymnastics books , cover all the basics. These spiral bound "stand on their own" volumes teach:
Floor Skills (for ages 3 – 13)
Pair and Trio Balances ( for ages 6 – 16)
Floor Beam
Each volume builds upon the last, teaching the essential skills needed to become an accomplished gymnast. Perfect for tots to teens and all ages in between. Instead of illustrations, author, Gemma Coles, uses full color photographs of like aged children. These photos clearly outline the correct body positions and techniques for each skill to be learned.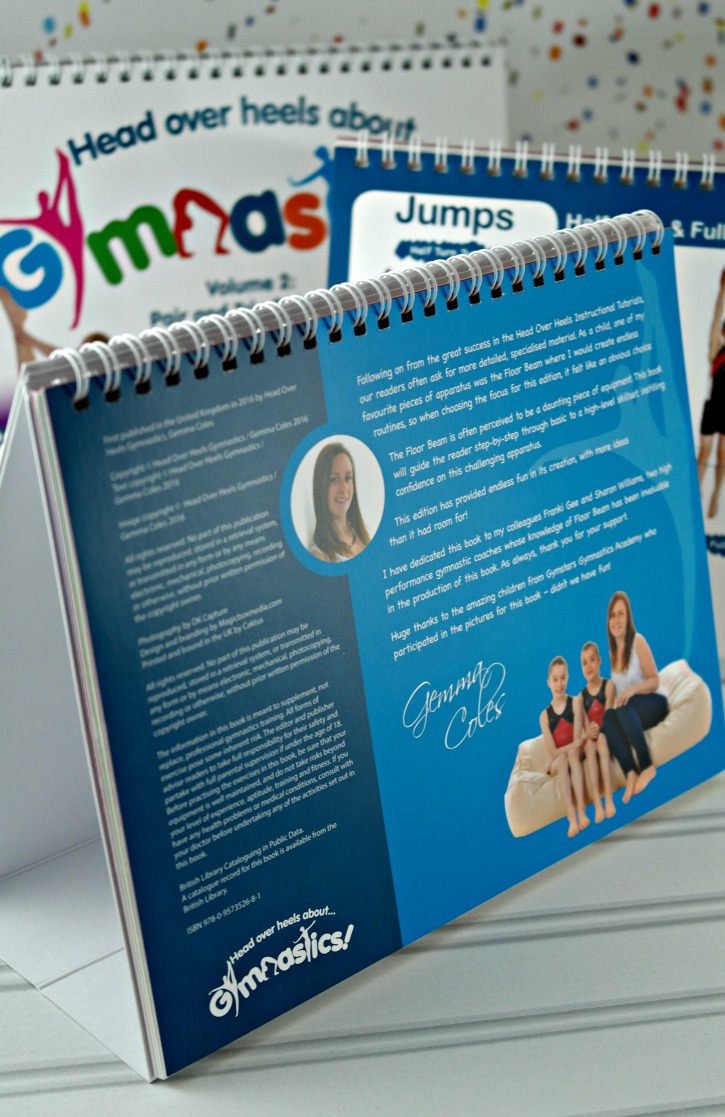 About the Author of Head Over Heels About Gymnastics
Gemma Coles resides with her husband and 3 children, in Bournemouth. This is where she runs a successful gymnastics club. She wants to share the tips and hints that she has learned along the way.
Volume 1 begins with examples of warms-ups and stretches, then youngsters move on to proper posture, jumps and rolls. Moving along to volume 2, Coles provides insight on how two and three children can work together….stressing balance and trust in one another. The last in the series concentrates on floor skills.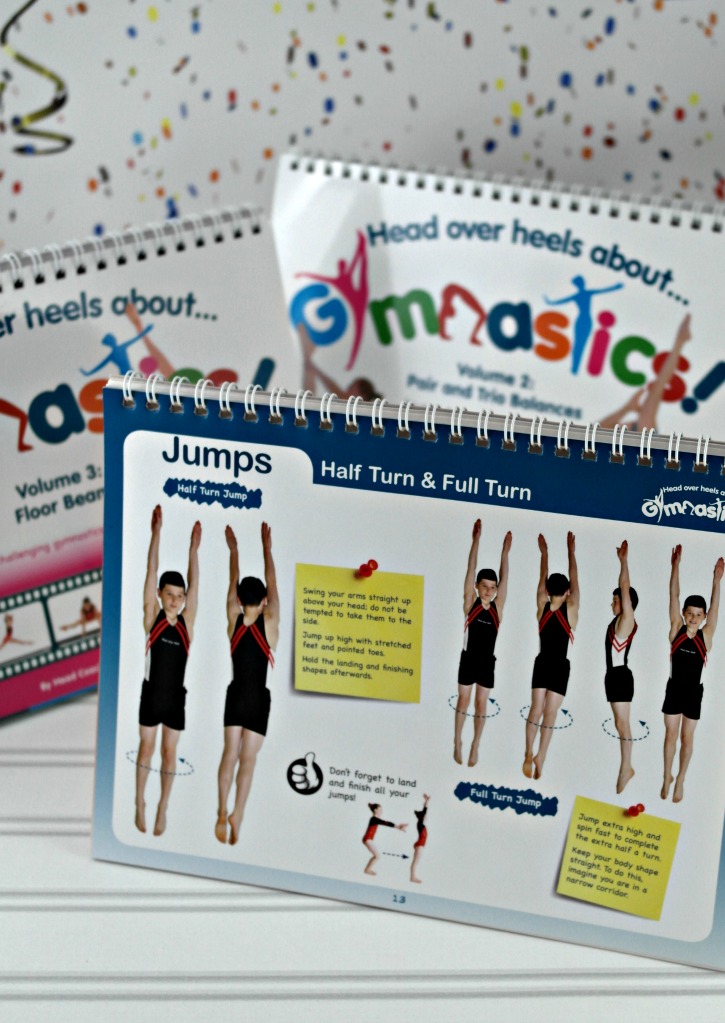 Gymnastics is a wonderful form of exercise. Children develop strength, flexibility, balance, coordination and cognitive skills.. When working with other children, social skills improve as they learn cooperation and trust. And most of all gymnastics is FUN!