If your children enjoy good cartoons and movies then they will love the Chotoonz TV! Chotoonz is the place for online videos of cartoons and movies, as well as games. Chotoonz has the best content for kids featuring characters from Rat A Tat and Cat& Keet Howzaattt, Wolverine, Finley, Kid Krrish, Tales of Siva, Tenali, Gofrette amongst many others.
But most of all, your children can enjoy watching full movies and video cartoon episodes for FREE!! The site is recommended for children aged below 12, and can be accessible anywhere and on any device through Chotoonz website and its own channel on YouTube.
Now with so many video's and games on YouTube, I'll be honest as a parent of little ones I don't recommend all of them on YouTube. That's because YouTube has so many movies I don't approve of for children.
But let me make this clear for all parents to understand, I really like Chotoonz TV and I can say I don't have a fear of my children watching their cartoons either. I took some time to check out Chotoonz TV this weekend with Jalen & Jordan.
I noticed how easy it was for both boys to navigate through the Chotoonz TV video's and movies. After a moment of searching to see which cartoon they wanted to watch we ended up watching Cat & Keet with Rat a Tat |"Bodybuilders vs Transformers" | Funny Cartoon Videos |Chotoonz TV & Cat & Keet | Funny Cartoon Videos |"The Transformers Reloaded" | with the characters below!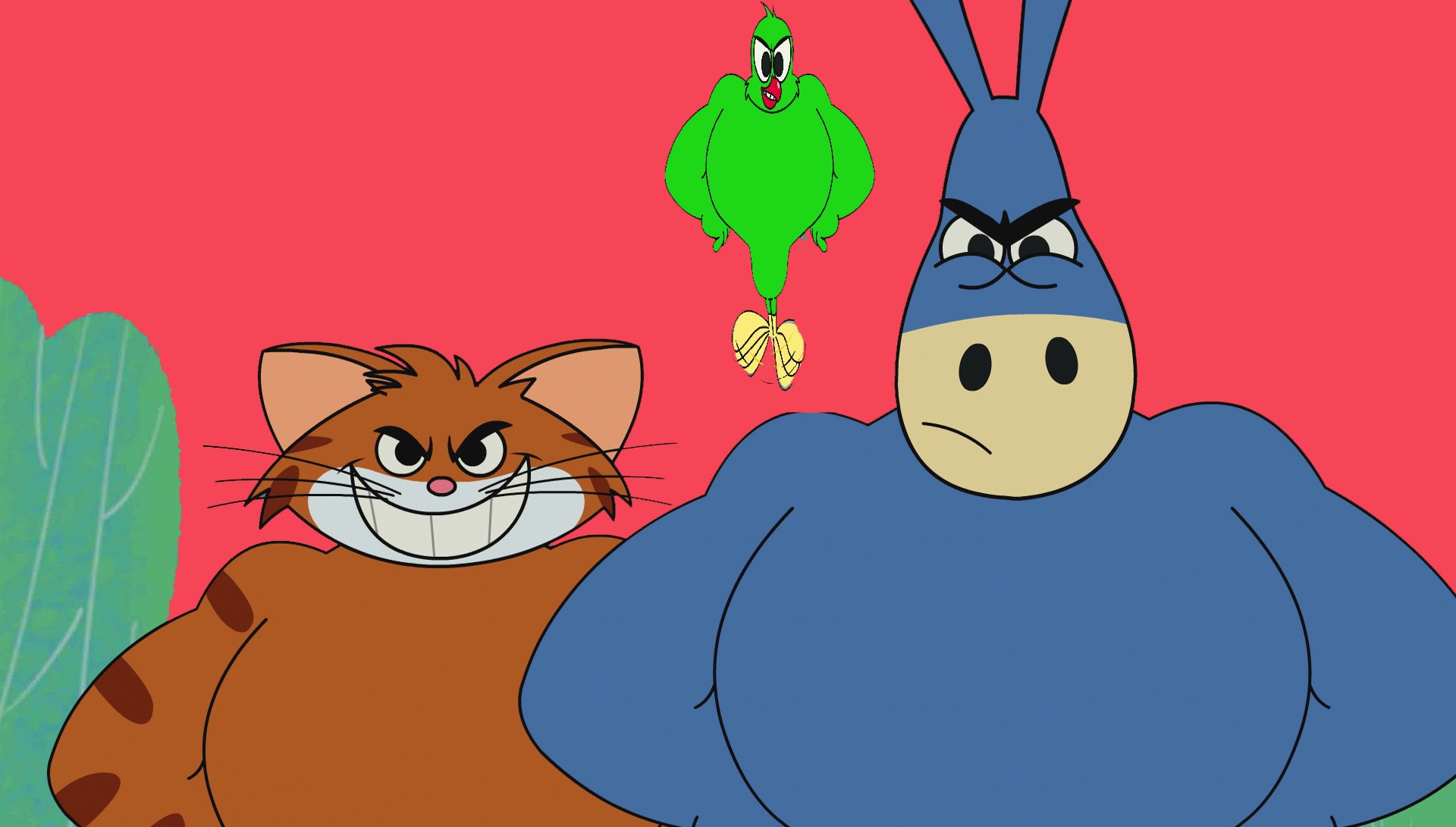 As we sat back and watched the cartoon together, I can truly say both boys had their share of laughs. Jalen mentioned how funny it was to see them all transform and how the bird sat back watching TV and eating his popcorn, and Jordan mentioned how he like how the Cat was after the bird and how the bird had all the power at first. They both lol even when they saw the bird hit the latch to make the window fall down on Cat's hands (that was funny they stated) they also mentioned towards the end when the bird started moon walking really had them both laughing hard! They ended up watching the entire cartoon and was ready for the next one.
The great thing I found about the Chotoonz TV is I could leave them both sitting right at the table with the laptop without any worries if Chotoonz was not suitable for them. That's important to me and many parents, our children can enjoy pure, fun, entertaining cartoons without us parents having to stand over them every minute or worry about inappropriate things occurring in a cartoon!

I love that Chotoonz TV videos, games, and cartoons are family oriented, safe and secure, kid friendly, educational, clear and understanding, well- illustrated, colorful movies and games, and entertaining. The Chotoonz TV is a channel I would share not only with my kids but my nieces and nephews also. With so many video games, movies and cartoons out now and days we have to make sure they are age appropriate for our children, and Chotoonz TV is just that appropriate and fun to watch.
Here's a little more about Chotoonz TV:
Chotoonz TV have over 480000 subscribers and their videos get over 100 million views every month, across 200+ countries. They are based out of Trivandrum, India. Chotoonz TV currently have animation cartoon shows like Rat A Tat and Cat& Keet, which are loved by kids from across the globe. You can visit our channel here to learn more.
Chotoonz TV is also looking to adding more content besides games, plus they are also working on ways to provided value and quality content to the new generation.
When you have a moment login to Chotoonz TV so you and your children can enjoy a few of their popular Indian TV series like: "The Adventures of Tenali Raman", the cricket-based series "Howzzattt", besides "Finley the Fire Engine", "Gofrette" and many more!
You can always connect with Chotoonz vis Facebook | Twitter | Pinterest | to keep up with the latest.