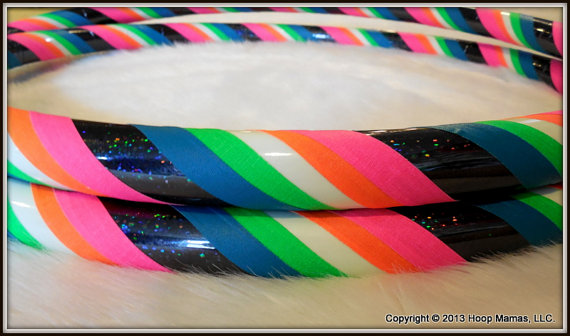 Growing up, I avoided hula hoops like the plague. Seriously, we just didn't mesh. I tried and tried and then tried some more but apparently I didn't have the rhythm needed to keep them going around and around. I could use the hoop as a makeshift skip it or on my arms and neck like a pro but my hips, not so much. As I got older and learned to dance I figured everything would get better; hmmm… no. I guess I just never learned how to move my hips the right way or something because still, to this day, I can't hula hoop. Is that normal? Thank goodness my daughter thinks it is cool that I can hula hoop with my arms and neck because otherwise, all would be lost.
Being the dysfunctional hooper (that's a word, right?) that I am, can you imagine my shock and surprise when one day my little girl picked up a hula hoop, slide it around her waist, and the activity came naturally?!?! I was just getting ready to give her some reassuring words but they weren't needed. THE GIRL CAN MOVE! I'm amazed and admittedly, slightly jealous of her abilities. Then the jealousy dissolved and became a very proud mama moment as I watched her twirl and giggle. It's almost magical; her eyes light up and the excitement builds, it's all just so natural. It's beautiful.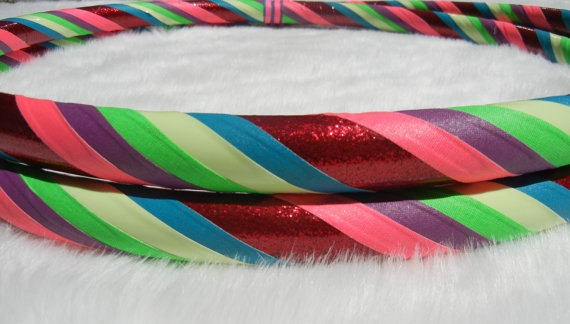 Unfortunately, a few weeks ago that excitement as dashed when my little one was hula hooping outside, shifted her hips, and the hoop hit the ground and separated and even cracked in one place. I couldn't fix it so we held out hope and waited for daddy to get home … it was a lost cause. Sometimes an inexpensive toy can seem great at the time but when it breaks in a matter of days and you can see the disappointment in your little ones eyes, the "savings" simply aren't worth it. Not to mention, if you have to keep replacing something, are you really saving? Hmm… not so much. Have you ever tried to find a quality hula hoop in a store? It's nearly impossible. Seriously, they are all thin and flimsy, and can't handle the energy that a six year old exerts during play time so I turned to the handy dandy Internet and found a solution!
Not only did I find quality hula hoops … I found GLOW IN THE DARK hoops and fell in love immediately. I knew that my daughter would be over the moon so I scooped up two and waited for them to arrive. When the hoops arrived she picked one up and started to swirl and swirl. Then, she tried to run to the bathroom and do the same in the dark. Needless to say, that didn't go very well and I had to explain that our bathroom is a little too cramped for hooping. So we did the next best thing … went to the garage! We moved a car out and flipped off the lights, and the next thing I knew, all that I saw was a flash of light going round and round followed by giggles and a little voice saying, "Momma, do you see me?"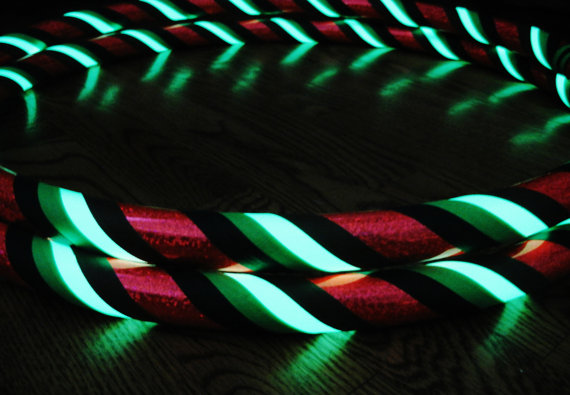 Another proud momma moment and perhaps a tear (yeah, yeah, I'm a bit sentimental)! I love being able to make memories with my daughter; even though my lack of rhythm kept them from me.
To learn more about Glow in the Dark Hula Hoops and other products being offered, connect with Hoop Mamas on Etsy!
Connect with Hoop Mamas: Shop | Facebook | Twitter
Disclaimer: This product was received from the Company for review purposes only. All thoughts and words in this post are my own and I was not paid to endorse it. I am only voicing my opinion of this product.