Get Spelling with Scrabble from Hasbro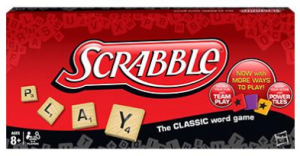 This year has been our most challenging school year for the kids. The twins are in second grade and they are doing amazing, learning at their grade level. However, just like kids all across the nation, Common Core has put a huge amount of stress on kids. While I would love to protest and fight having the kids participate, it will only hurt my kids in the long run and most likely cause them to fall behind and that is the last thing I want to happen. Spelling words are not like they were when we were in second grade. No matter how hard we tried to help the kids get ready for their Spelling Tests on Friday, they would get too stressed out and not do well.
My husband and I decided that we needed to come up with a new way to help them learn how to spell the words other than our traditional practice at home spelling test. We decided that we needed a fun way to get the kids learning without realizing it. So we took out our Hasbro Scrabble Board Game and created a new way for the kids to learn their Spelling Words. With both kids using the Scrabble board and tiles we were excited when we had the opportunity to review another Scrabble Game. I have purchased the Scrabble Game Tiles, Bag and Racks Refill so that we would have enough letters so they can study together. We use the Scrabble Games every day after dinner in many different ways.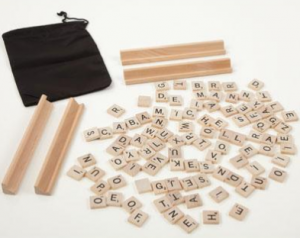 On Mondays the kids get their new word list for the week. The list consist of 10 words and along with the list is their nightly homework assignments. Monday's assignment is writing their words two times each. While the kids are writing their words, I get all the tiles out of the bag that they will need for their words for the week. After their written assignment we do a practice spelling test where the kids spell the words using the tiles. This lets us know what words we need to focus on and what words they know.
On Tuesdays the kid's homework assignment is to put their words in alphabetical order. The kids do their written assignment and then practice studying with the tiles together. They take turns giving each other one of their spelling words while the other one uses the tiles to spell the word. They then check the spelling. This is one of their favorite ways to study.
Wednesday night the kids have to pick five of their spelling words and put them into a sentence. Instead of doing their written assignment work first we do another practice test with the tiles. We then focus on the words that the kids get wrong and use those words in their written homework assignment and use the words in sentences.
Thursday nights we study for their Spelling test on Friday. Even though we have been practicing all week long, the kids love studying with Scrabble. Instead of doing our traditional test where I say a word and the kids spell it on a piece of paper, the kids use the tiles and race against each other to spell the words out correctly. The first one to spell the word correctly gets 2 points for being first and if the other player spells the word correctly they get one point. The person with the most points gets to pick our Friday family game night game.
Since we have started using The Scrabble Game to study, we have seen a huge success in the kids Spelling Test scores. They no longer fight us on having to study or do their homework and they look forward to their Spelling homework.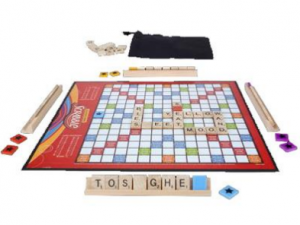 Hasbro teamed up with teachers and the National SCRABBLE Association to create the National School SCRABBLE Program. In 1992, School SCRABBLE became available nationwide. Now, more than a half million kids have SCRABBLE in over 20,000 classrooms nationwide using this program. And 95% of the teachers surveyed say the program is a good value and a solid, innovative new teaching tool.
To encourage SCRABBLE playing in the classroom, Hasbro offers teachers a specially-priced School SCRABBLE Kit. Each kit costs $95 and includes 6 specially designed wooden SCRABBLE boards, 12 racks, 6 sets of tiles and 6 tile bags plus the most current word source, The Official SCRABBLE Players Dictionary, Fourth Edition.
If you would like more information or if you would like to purchase Scrabble, please visit the Scrabble Website. Be sure to stay up to date on all of the latest news and products from Hasbro by following their social media pages on Facebook. While you are there, be sure to follow Mom Blog Society on Facebook.
We're giving away a Scrabble Game from Habro to one lucky winner! Simply enter via the Rafflecopter below for your chance to win.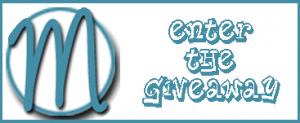 Disclaimer:
Disclaimer: Mom Blog Society received product free of charge to write our review. All opinions stated in our review are our own truthfully opinion and were not influenced by the sponsor or from getting the review product free of charge. We were in no way compensated for our review or opinion.