Juicing seems to be all the rage now days. A tasty and simple way to get healthy. As a mom I love knowing what I'm feeding my family. Even better I love easy! There are so many products with ingredients that I can't even pronounce. I have thought about juicing for a while now, but honestly I didn't know where to start. When I received the Low Speed Big Calibre Slow Juicer I was very excited to try something new and get my family started with a new healthy life style. I was surprised at how heavy it was. I guess it really had some amazing power. I was very surprised by all the accessories that came with it also.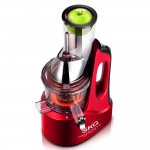 Everything was very easy to put together and get started right away. At the time I had some oranges and some left over pineapple. So I set to work making some fresh juice for my kiddos. First I peeled the oranges. I'm honestly not sure if I needed to do that, but these oranges had very thick peels and I know peels are bitter. This juicer is a soft fruit juicer. Meaning that its not meant for nuts or fruits with pits in them. You have to take the pits out first. When I had everything cut I set to juicing. The juicer was SO much quieter then I thought it was going to be. Up until now, I had only heard the juicers at the juice shops that were so loud it is hard to even talk.In my mind I thought it was going to be this loud racket that would sent the kids screaming into the next room. But this juicer was very quiet and I think perfect for a morning drink while everyone is still in bed. We then added the pineapple.
Slow juicer:

Suitable for softer fruits: such as watermelon, orange, cucumber, etc.

Not available in hard fruits: sugarcane, ginger, nuts.

Removing nut shell ingredients: mango, cherry, peach, plum, persimmon
I have to say that it was the most wonderful juice I have ever had. So fresh and sweet. The children loved it. There was very little pulp in the juice it self. When it came time to clean out the juicer it came apart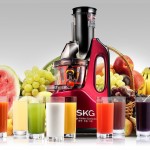 easy enough and was very to clean. The pulp left in the juicer was very fine and didn't seem to have much fluid left in it. It took no time at all to go through the 3 oranges and pineapple. I spent more time peeling the oranges. I'm excited to get more fruit and see what I can come up with. The juicer comes with a few recipes to get you started as well and instruction on how to put the item together.
The Slow Juicer is a juice extractor that uses the Low Speed Technology System (LSTS) to extract juices. It is called a "Slow Juicer" because it operates at only 37RPM and uses a mere 300 Watts of energy, instead of 1,000-24,000 RPM and up to 1,500 Watts of energy like a typical centrifugal "High Speed" juicer.
The Slow Juicer actually juices faster than most typical juicers and expels significantly more juice from the same foods, with much drier pulp. The method of extraction is masticating and pressing, using the screw-like auger as a mortar and pestle. The action crushes and presses the food, releasing its deep-seated nutrients and enzymes. It also breaks up more of the phytonutrients, resulting in a richer colored juice that retains more vitamins and minerals. The slow RPM ensures that the cellular structure of fruits and vegetables is kept intact, eliminating oxidation and separation. Thus, it preserves the precious enzymes and nutrients that are closest to its natural form, as well as your food's delicious flavor.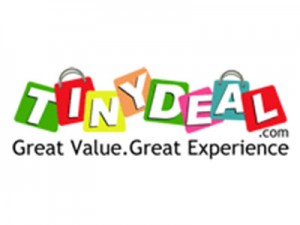 Connect with them
Disclaimer: This product was received from the Company for review purposes only. All thoughts and words in this post is my own and I was not paid to endorse it. I am only voicing my opinion about this product.