With apps flooding the markets these days, it's important to know what you are downloading onto our devices. How exactly it is going to help you with your life, and the choices you make in them? PatPat is a new App that has been featured as the top 3 new apps to download by the App store.
An app that makes shopping for every mom more convenient. Moreover, their amazing daily deals. LIKE right now if you download the PatPat app you'll get a $5 off your first purchase. Additionally, if you use the coupon code MSOC35 you'll get an additional 35% off your total order. Seriously, download the app now and lessen the bruise it leaves in your wallet.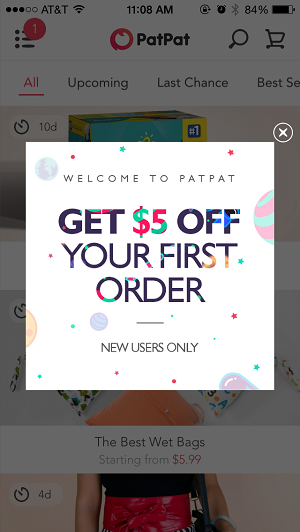 PatPat already brings designer clothing, and accessories at a great price to consumers. By downloading the PatPat app the price tag just seems a bit sweeter. Moms this is the app you have been waiting for, all your essential needs for you and your baby are right at your fingertips. From designer clothing, to a sophisticated wallet collections moms are sure to do their happy dance when ordering with the PatPat app.
If you hurry now, get the chance to purchase a Cloth Diaper, Wet Bag, or a Animal shaped door stopper as your first order for only $0.64! Including 35% off coupon code: MSOC35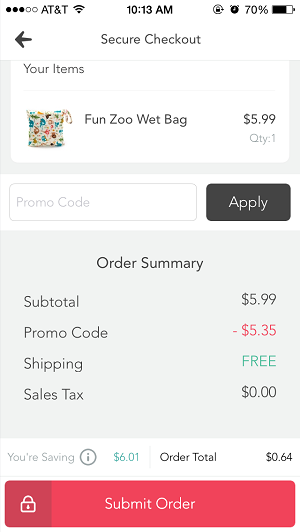 Even your significant other could find a gift for you, and your baby using the PatPat app. The PatPat app truly makes shopping easier, taking minutes off the time spent shopping online. PatPat has a flawless design that upholds a professional appearance for it's consumers. I could see myself constantly using the PatPat app to get anything that you may need for your child, and his/her mother. I would recommend to download the PatPat app now, to save big in the future. Even if it's a one time use for that item you've been wanting but is slightly out of the price you'd like pay. Right now could be your chance to get it at the lowest price possible.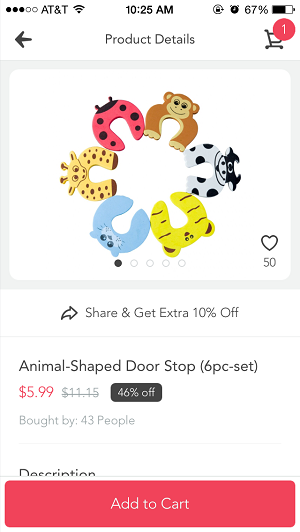 With the holidays right around it feels good to get such value on presents, or Halloween consumes for the kids. With daily deals being updated on the site on several different items it will be easy to find anything you need at a reasonable price. The PatPat app is sure to make life just a little easier when shopping, and saving money. I am looking forward to shopping on the app in the future.
Get the PatPat APP NOW!
Connect with PatPat:
Disclaimer:
Thanks to Backflip Studios for making this post possible. All opinions are my own.