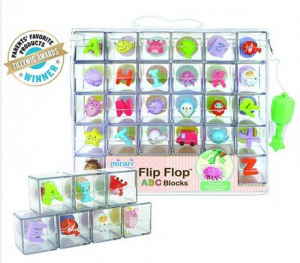 Play is an extremely important part of early childhood development. Children learn and discover new things through play, express themselves, and develop intellectually, socially, and emotionally – all in the way they play.
With schools focusing more on academics, I find it increasingly important to encourage play at home. I try to give M as many opportunities for free and structured play as possible, so that he can grow up to be the best he can be.
Patch products offer endless opportunities for play – for the whole family. They know moms and they know kids – so they know just what we need.
"From games to puzzles, construction sets to educational tools, and craft kits to infant/toddler toys, there's something for everyone at Patch! We feel that PLAY is an important part of life—PLAY brings families and friends together, helps develop social skills, makes learning easier, and so much more. So take a look around our website and get to know us, check out our exciting products and goPLAY…because a bright tomorrow begins with a PLAYful today!"
Here are some of my favorite Patch products for the whole family: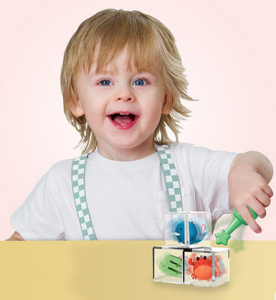 Perfect for your developing toddler, Flip Flop blocks offer many opportunities for learning through play. The letters come to life with the little figures inside these transparent blocks. Your child an either stack them to see the figures move, while developing fine motor skills. Or your child can use the wand that comes with it to get the to jiggle and dance. M is obsessed with that wand!
It's a unique take on classic wooden blocks, and made with quality and attention to detail. The little images inside the blocks correspond to the letter embossed on the blocks. They are either the letter itself, or an image that starts with the letter, and are suspended so that they can wiggle away when activated. I love this non-electronic take on interactive toys!
Perfect for ages 12 months+. Comes with 26 alphabet blocks, in a storage bag. Teaches fine motor skills, sensory development, and cognitive learning.
Getting your school age kids to be active in a digital era might seem like mission impossible, but with the spy game Chrono bomb, it's not!
This active game challenges your children to create string "laser" fields to crawl through. There is a bomb at the end, and they need to defuse the bomb before it explodes! Touching a wire causes the bomb to tick down faster, challenging your child and encouraging agility.
Included with the game: 10 Cards (8 Gear Cards and 2 MissionCards), 4 Standard Clamps, Reel Clamp, Sensor Clamp, Sensor, Bomb, Rules. Perfect for ages 7+.
Having our children wake up at the crack of dawn is something that all parents struggle with at some point. It's important for children to get enough sleep, and to learn when the time is right to wake up. OK to Wake! is a training alarm clock, that doubles as a night light. It then transitions into a "grown up" alarm clock, where your child can control it.
For ages 3-5: Parents program the alarm clock with hidden features. When it's okay to wake up, the light changes to green. Until then, it's a soft yellow night light to keep your child happy.
For ages 5+: teach your child how to use an alarm clock. IT includes a snooze button and a nap timer, and tells the time so that your child can know when it's time to get out of bed (now that she already had her training!)
Features interchangeable faceplates (flower or bug) and fun animations when you press the toe. Parental controls are hidden.
Patch Products offers fun, educational games and gifts. Mom will love them and child will love them, making them a perfect solution!
Connect with Patch Products:
Disclaimer:
This product was received from the Company for review purposes only. All thoughts and words in this post is my own and I was not paid to endorse it. I am only voicing my opinion about this product.