The item I am going to talk about in this article, is more aimed towards boys. However, I have taught my girls, "Let your freak flag fly." What that means is that they can be and do anything that they want, and to never let anyone judge them for who they are. If someone does not like them, it won't be because my girls are fake. They will be themselves always. In saying that, my daughter is in love with some pretty gross stuff. She will sit in her room and play with unicorns and ponies and then turn around and play with The Ugglys or The Grossery Gang, without missing a beat. It is her personality and I love that about her!
Right now she is in love with The Grossery Gang Yucky Mart Playset. She calls them gross Shopkins, and then lots of giggling and horrible jokes are made. She loves that is a store and will have other toys come in and say how gross the place is, and some will even come in and talk about how delicious everything is. The Grossery Gang causes so much laughter coming from her room, it is just amazing. The playset also comes with 2 exclusive characters!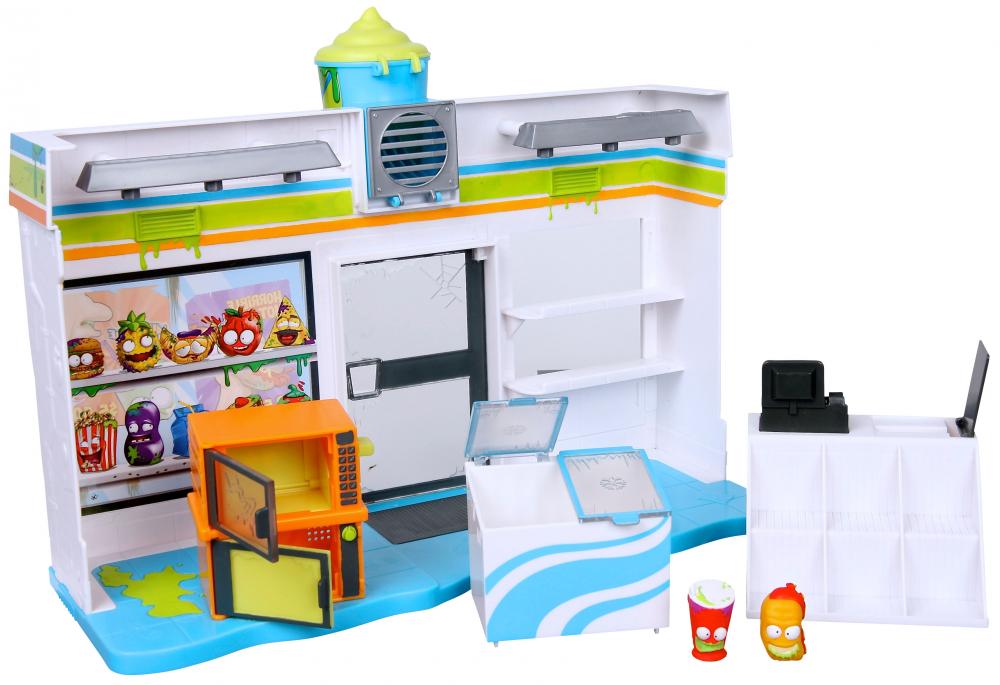 One of my favorite things is that The Grossery Gang playset makes for excellent storage for all of The Grossery Gang pieces she has already, with plenty of room to add some more. It makes a great storage area and a nice place to display them. She enjoys setting them all up, once she is done playing, and then she puts them on her nightstand to be put on display. It makes a great conversation piece when her friends come over and she loves trying to gross out her Uncle, and he pretends to keep the fun going.
Who can not love The Grossery Gane and all they have to offer! I think each of The Grossery Gang is uniquely made and uniquely gross.
The Grossery Gang Yucky Mart Playset makes an excellent gift for boys who are 5 and over, but it does make a great gift for girls who are into this sort of thing as well. There will be plenty of laughter when this gets unwrapped this holiday season!
Connect with Moose Toys: