Amazon offers families a wealth of original music and video content
Music is an easy gift that lasts throughout the year. Why not treat the families or young people in your life to fresh new tunes, available only on Amazon Music?
Building on the success of original family music releases by Lisa Loeb and The Pop Ups last fall, Amazon has exclusively released multiple new songs and albums from top artists in 2016 for families to sing along to and enjoy.
There are many ways you can listen to Amazon Original family albums— if you're a Prime member, you can access all of these albums at no additional cost to your membership on Prime Music. Amazon Music Unlimited, the new on-demand streaming service from Amazon, also includes these original albums and is available at the breakthrough price of $7.99/month or $79/year for Prime members, $9.99/month for non-Prime customers or $3.99 on a single Amazon Echo device. You can also individually purchase family music albums in physical format or digital download through the online store.
Dream Too Much by Amy Lee
www.amazon.com/dreamtoomuch
A Family Choice Award winner! Amy Lee is known is a GRAMMY award winning artist and the co-founder of the band Evanescence, loved for her mega-hits like "Everybody's Fool" and "Bring Me to Life." A classically trained musician with a lovely bold voice, Lee connects directly with her legions of fans around the world through her social networks. Evanescence videos have more than 1.5 billion views on YouTube, and Lee continues to write music for film and TV. Dream Too Much is a collection of 12 songs that encourage children and families to sing along together. Inspired by Lee's son and her own musical upbringing, the album features guest appearances by several family members, including backing vocals by her siblings, and instrumentals by both her father and uncle. The title track "Dream Too Much," includes bits from Jack's own dreams and imagination. An animated video for the title song will debut this week.
As Amy says, "Every single song on this album has a story! Whether it's an original for Jack based on his favorite things or a song my dad used to sing to me when I was a little girl, or even my version of "Alice" which is a very old song from the Boy Scout handbook without an official melody- the way we recorded it is the way my grandmother used to sing it and I've never heard it that way anywhere else."
Feel What U Feel by Lisa Loeb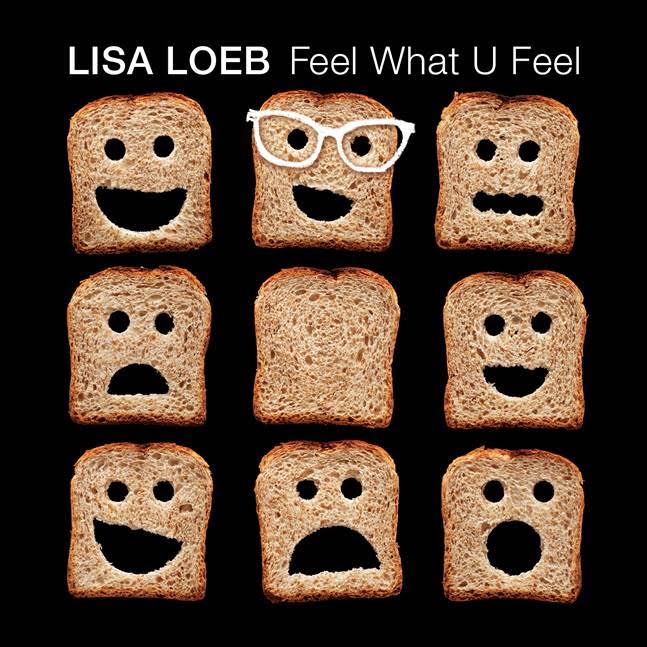 www.amazon.com/FeelWhatUFeel
This is Lisa's newest family album, and second exclusive with Amazon Music, featuring actor Craig Robinson (on the title track and others). The album also includes guest performances from other actor and musician friends of Loeb's, including Ed Helms (The Hangover), Renee Stahl Dektor (of Renee & Jeremy), and Kyler England (The Rescues). The GRAMMY nominated artist known for her platinum-selling number one hit "Stay (I Missed You"), is excited to work with Amazon Music again after the success of her third children's album and first original for Amazon Music released in fall 2015, "Nursery Rhyme Parade!," which received awards from the American Library Association, Kids First! and Parents' Choice. Feel What U Feel is inspired by Loeb's childhood memories and her experiences as a parent. The collection of 12 songs blur the lines of traditional children's music to create an album that can be enjoyed by both kids and parents alike. Additionally, a video including various songs from the album will be released later this year.
I Will Find You No Matter What: The songs of Luc and Bob Schneider
by The L
Written and performed with his now eleven year-old son, Luc, Austin singer-songwriter Bob Schneider calls this imaginative new album "one of the most rewarding things I've had the pleasure to do since I began making music." Bob began this collaboration when Luc was just four years-old. "It was a thing that just came very organically and with no agenda other than just to be creative with my son," Schneider explains. In addition to writing more than 2,000 songs and releasing 18 solo albums throughout his career, Schneider has also performed on nine film soundtracks, including; 40 Days and 40 Nights, The Replacements, and Miss Congeniality.
The Stinky & Dirty Show (Music from the Amazon Original Series)
(original songs by Dan Bern)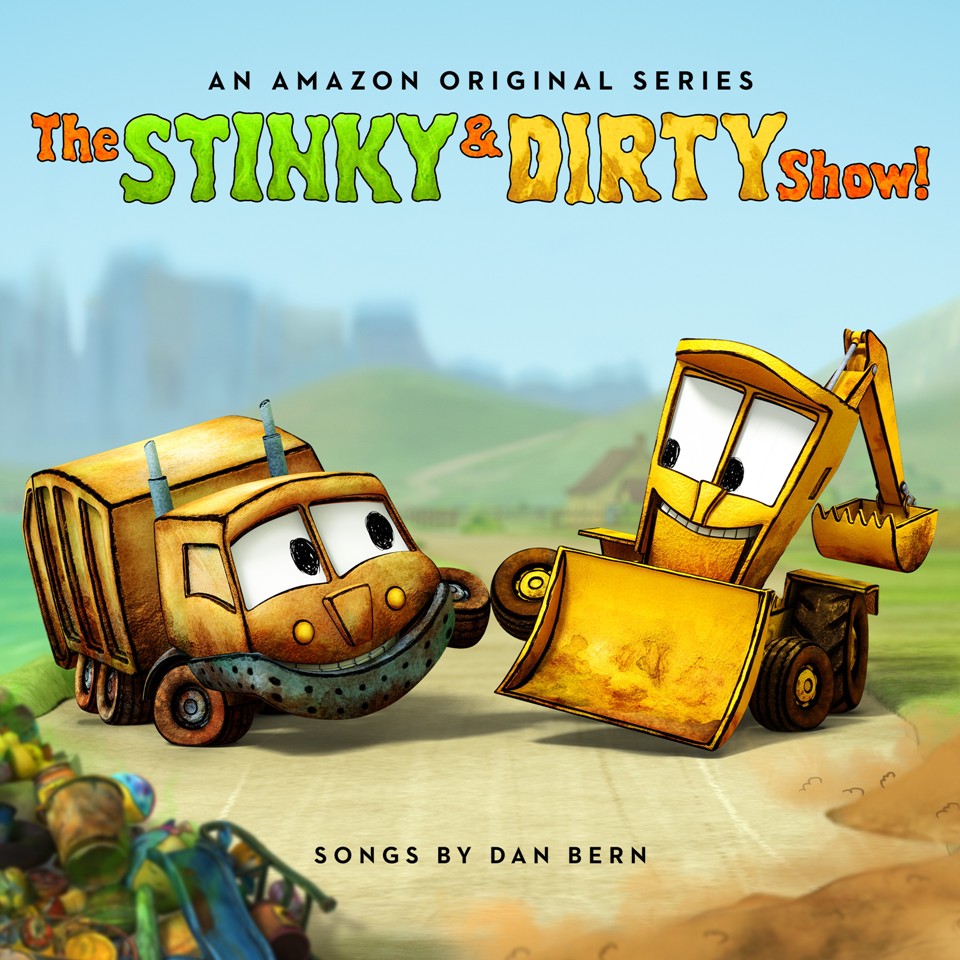 https://www.amazon.com/dp/B01K8X7P92
Snappy folk-pop songs by Dan Bern enliven the new Amazon Originals animated series, "The Stinky & Dirty Show." Based on the "I Stink!" book series by Kate and Jim McMullan, "The Stinky & Dirty Show" follows the adventures and mishaps faced by best friends and unlikely heroes, Stinky the garbage truck and Dirty, the backhoe loader. The series, which emphasizes creative ways to solve problems, is written and developed by Guy Toubes and animated by Brown Bag Films, which also creates "Doc McStuffins" and other shows. Whoopi Goldberg, Jane Lynch and Andy Richter are among voice talents for the show and a full season of animated episodes launched in September. This 20-song album will keep kids bopping and encourage them to solve problems and try new things.
Novelties
Recess Monkey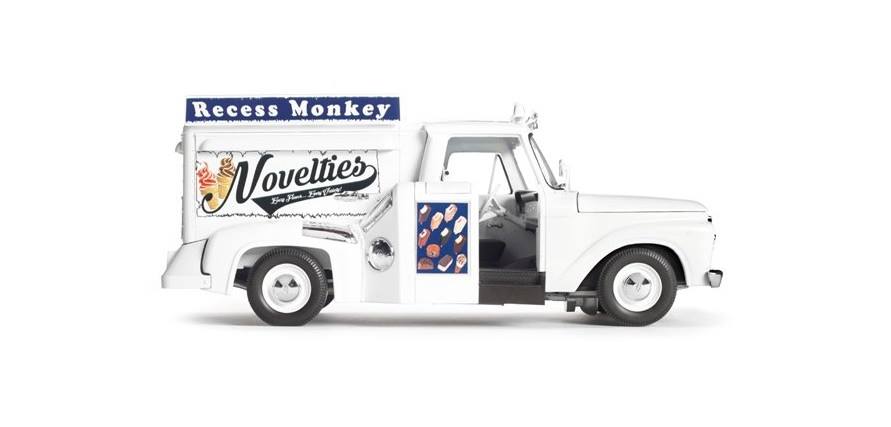 https://www.amazon.com/gp/product/B01FAB74PW?ie=UTF8&ref=dmm_sm_press_recmonk
Released in May, this 13th album from the kings of Seattle's independent family music scene has already won a Parents' Choice Gold award, received national radio play and rave reviews. Band mates Jack Forman (of SiriusXM Satellite Radio fame), Drew Holloway and Korum Bischoff present 14 original songs like "Every Flavor" (about ice cream novelties), "Time To Make the Donuts," "Sweaty Yeti" and "Chasing My Tail," among many other witty tunes. As School Library Journal notes, "Kids and parents will have a great time listening to this album together again and again."
Enjoy family music together – It's so easy!
Amazon Music Unlimited and Prime Music are available on all Amazon Music compatible devices including Amazon Echo, Fire devices, iPads, iPhones, Android devices, Sonos players and more. To find out how to listen, visit www.amazon.com/howtolisten.
Three lucky Mom Blog Society winner will win all three cd's. For your chance simply enter via the Rafflecopter below. Good luck.