When you finally get the chance to take a vacation or travel, you want to experience as much as you can. However, with as little time as you have, you will always find it difficult to fit in all the sights and attractions of any city, but Barcelona in particular. There is so much to do you have to have to make a list of your favourites and stick to it. Otherwise, you will leave the Catalan capital feeling a little bit disappointed. Here are a few of the great things to do in Barcelona that will make your trip all the more memorable.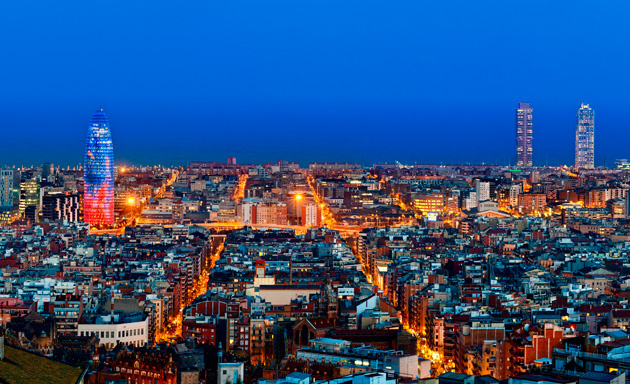 Go With Rented Accommodation
It is fine to go to a hotel, but rented accommodation makes the city of Barcelona even more appealing. You get to spend your time in a beautiful city in a beautiful house or apartment that is as modern as it is Gothic in its design. The best thing about rented accommodation in Barcelona, apart from the design, is how close you are to the action. It is like you are spending your holiday as a native of the city, which makes the experience even greater.
For inspiration, check out websites like House Trip. The House Trip Barcelona section of the website is a great place to start if you fancy changing your holiday accommodation.
Set Off On Foot
One of the only ways to get to grips with Barcelona is to look around on foot. The experience of exploring on your own is heightened, what with the sights, smells and sounds that you experience. For example, there is the atmosphere of the Las Ramblas Boulevard and all the characters that inhabit the stretch of road. Or, there is the Gothic quarter and the archaic, yet futuristic designs.
Explore A Bit Of Gaudi
Antoni Gaudi is the man behind Barcelona, almost. Nearly all the architecture of the city is down to him personally, or people who have taken his designs and added a little twist. When you explore Gaudi, you come across some of the gems of Barcelona, the most notorious of which is the Sagrada La Familia. But, don't miss other works such as Park Güell and La Pedrera.
Sample The Food
Tapas is an art form, or at least it is in Barcelona. There is a whole host of tapas restaurants around the city that will satisfy your hunger, as well as a few bottles of wine to accompany your meal. You can either sit down at an expensive restaurant or get some to go from a vendor. Either way, it is something you have to try.
Catch A Football Game
Otherwise known as soccer, football is life or death in Catalonia. If experiencing the atmosphere of ninety thousand people who love the sport as much as their families is not enough, maybe Lionel Messi and co are enough to convince you? After just completing the fabled treble, there is no better time to watch the best team in the world ply their trade than now.
The above is by no means an exhaustive list. There is even more for you to find and explore when you visit, which is what makes Barcelona so special.