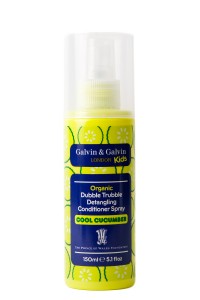 Overwhelming fragrances. Harsh chemicals. Totally fake. Those are just some of the problems I have with so many of the "mainstream" big brands of children's products. While reading through the ingredients list of my old baby shampoo and body wash, I was shocked at what I was putting on my precious son.
Dubble Trubble features products that don't just claim to be "natural". They actually are. Healthy, plant based ingredients ensure that my son receives only the best. What goes onto his skin is absorbed and should be good for him, just as what he eats is. It makes me so happy to know that I am doing what I can to raise a healthy little boy!
"Filled with botanical extracts and natural and organic ingredients, these fun and fruity cleansers are bursting with skin-loving fruit ingredients for younger skins. Antioxidant-rich strawberry – a gentle astringent and anti-inflammatory; healing enhancing Banana for delicate skins (suitable for minor skin irritations); and phyto-nutrient rich watermelon – gentle, yet rejuvenating. Dermatologically tested, hypoallergenic cucumber is particularly targeted for the most sensitive of skins and leaves a soothing, cooling effect on delicate bodies and scalps."
My son has wavy-curly hair. He often has even worse bed head than I have, despite the fact that he has much less hair than I do. While he looks adorable with a puffy mess on top of his tired head, I like to teach him to look neat and well-groomed. This is where it's Dubble Trubble Detangling Conditioner Spray to the rescue! A few spritzes of this lightly scented "cool cucumber" spray solves the problem. It doesn't just allow me to comb out his hair when it's dry. It also provides a long lasting neater solution. I've seen such a powerful difference between when I use it and when I don't – the results speak for themselves.
The 2 in 1 Shampoo and Body Wash mean fewer products clutter up my bathtub. The scents are light and far from overwhelming. They smell like nature and delicious fruit, not like cheap knock-off fragrances.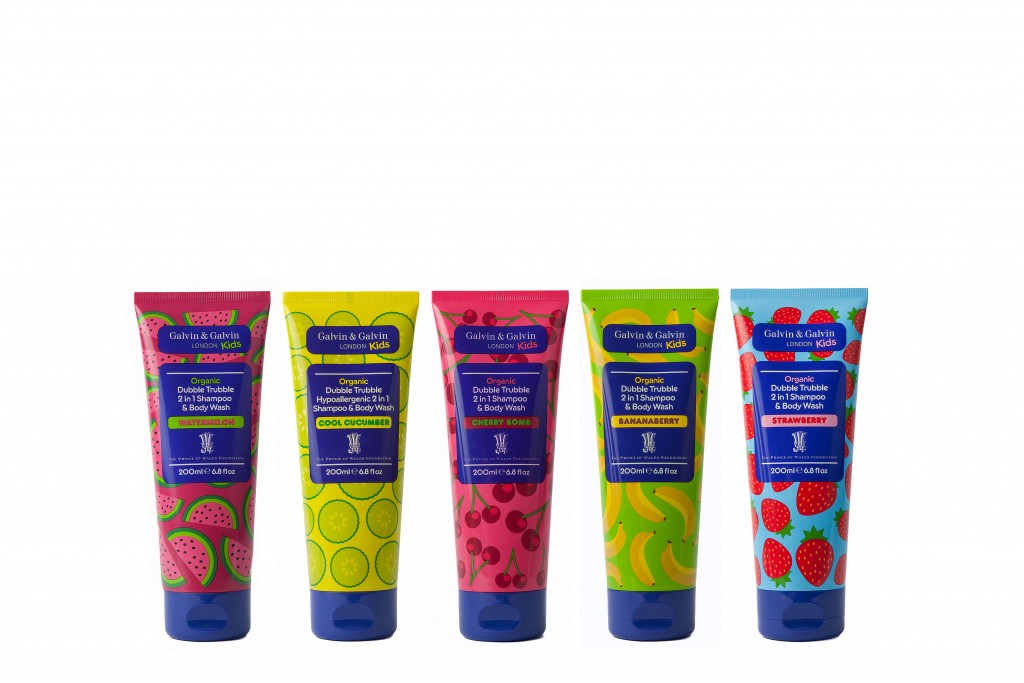 Things you Should Know about Dubble Trubble Products:
A percentage of Dubble Trubble proceeds are donated to the Prince of Wales foundation, a US-based philanthropic organization
Created by celebrity hair colorist and Prince's Trust Ambassador, Daniel Galvin Jr
Targeted toward children age 3-12 years old
2 in 1 Shampoo and Body Wash scents include: Cherry Bomb, Bananaberry, Watermelon, Strawberry, and Cool Cucumber
Detangling spray is available in Cool Cucumber – my favorite Dubble Trubble Scent
PH balanced products
Organic botanical extracts
Free of parabens, SLS, and mineral oils
Free of animal ingredients
Dubble Trubble products have become a staple in my house. I love the scents so much that I've even used it in my shower. They are perfect for both keeping my baby healthy and helping his hair stay put.
Connect with Dubble Trubble:
Disclaimer: This product was received from the Company for review purposes only. All thoughts and words in this post is my own and I was not paid to endorse it. I am only voicing my opinion about this product.