Dino Pet
Dino Pet is so exciting. My 4 year old, Jacob, loves his Dino Pet. Of course, his 18 year old sister, helps him feed Dino Pet. But, Dino Pet has made a big difference in our home. Jacob used to sleep with his lights on, now, since Dino Pet shines through the entire room, we don't have any lights on.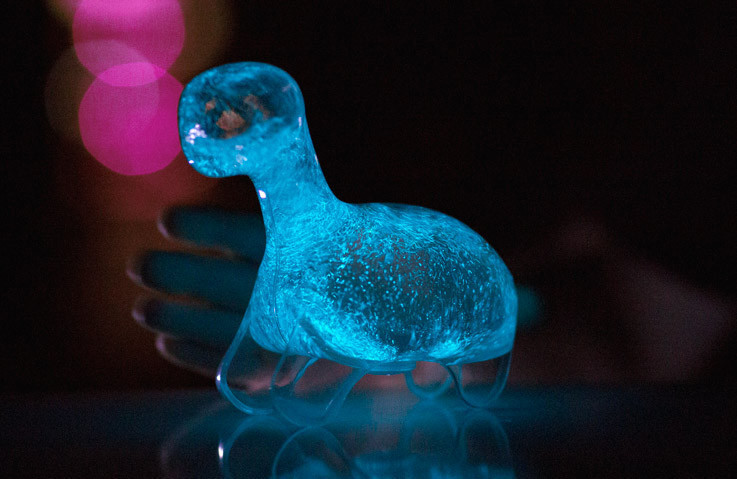 Dino Pet is a cool concept of using bioluminescence, made from microscopic sea life called dinoflagellates. It comes alive more over a 4 week period. Every week, the light gets brighter. You just have to remember not to shake your Dino Pet vigorously, or you will kill the dinoflagellates. You shake him gently.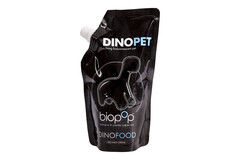 He's made a huge impact in our home, and saved us on our electric bill. I'm going to have to order another though, for my 18 year old, because she loves it. She helps Jacob take care of his all the time. She shakes it, to light the room up, and she doesn't shake it violently, but rather lightly.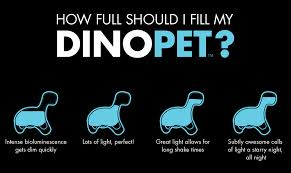 Here's the Features:
Optically clear, apatosaurus-shaped micro-aquarium

Fillable with living, bioluminescent dinoflagellates

Includes Dino Food 2.0 to keep your Dino Pet glowing bright

Size: Approximately 6″x3″x6″
You can guarantee the Dino Pet will go over well for someone you love that is scared of the dark, or even just a dino lover. Jacob is both.
There is also a book, and extra food you can buy to go with your dino pet.
You can buy a set, where you get the Dino Pet, Food, Flagellates, and a Tshirt for a great price of $79.95. This is truly an excellent price, but I would still order an extra food, so you have it in 4 weeks.
Connect with Dino Pet: Shop Dino Pet | Dino Pet on Facebook | Twitter with Dino Pet
Disclaimer:
This product was received from the Company for review purposes only. All thoughts and words in this post is my own and I was not paid to endorse it. I am only voicing my opinion about this product.