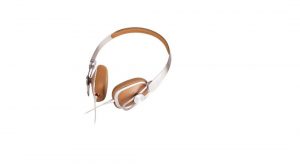 As college students head back to school this fall you'll be looking for the best electronics around. On the top 5 list is a nice set of head phones. Whether its for music or for listening to your professor, you'll need to be able to hear loud and clear.
I'll be starting at the college this year. Yes, I'll be a freshman at 36! Most of my classes will be online as I still have a house hold to manage and a part time job. A good pair of headphones is really going to help me follow along with lectures I'll be required listening too. Plus, I love listening to some good music while I write to help block out the world.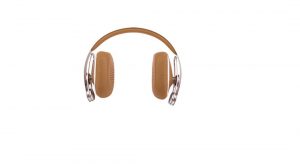 Moshi has an amazing pair of head phones. Designed with ergonomics in mind, Moshi's Avanti on-ear headphones allow you to enjoy your favorite tracks for hours without fatigue. They remind me of the old headphones of the 80's. The ones that you could wear for hours without pain. The noise-isolating seal is great for listening to music and not worrying if others can hear it. It also helps keep the rest of the world out.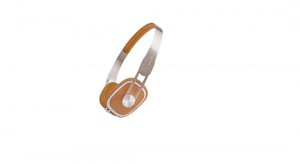 Avanti is designed to be compact and light, high-efficiency 40mm drivers deliver a full-bodied sound that rivals the audio quality of much larger headsets. They fold up small enough to fit in your backpack when you're on the go.
Made from stainless steel and soft leatherette, these headphones exude subtle luxury in a distinctively minimalist design. Aurally-intoxicating and incredibly comfortable, Avanti is the quintessential companion for any audio connoisseur.
Features
High-resolution HD40 neodymium drivers (15 Hz-22kHz / [email protected]).
Angled earcup design for improved comfort over extended periods.
Closed back, on-ear (supra-aural) design for excellent noise isolation.
Engineered to provide a balanced and immersive sound.
Enhanced portability with a rotatable stainless steel headband and custom carrying case.
Detachable cable with built-in remote and microphone compatible with most phones and tablets.