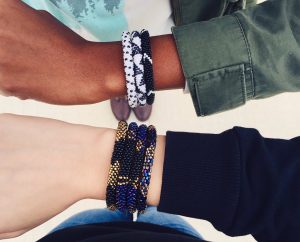 The new school year is just around the corner and everyone is starting to think about back to school outfits. This year my oldest is going into high school. I don't know when it happened, somewhere between 6th and 8th grade, my daughter decided to start showering more and caring what she was wearing. Up until then I had to fight with her to take a shower once a week and change her clothes every day.
With her new found style comes a new frustration for me. I want her to feel comfortable and confident in what shes wearing. But on the other side of that I don't have loads of money to give her all the brand names. I like finding her pieces of jewelry that she can wear for dress up or everyday outfits for school. I love pieces of jewelry that seem to go with everything.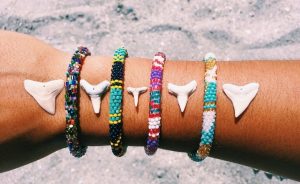 Sashkaco jewelry fits all my expectations for a good piece of jewelry. It is priced to fit any budget, It is absolutely beautiful and you can wear it to dress up or dressed down. It's not too flashy either. Something that I'm totally ok with my 9th grader wearing and something I will wear as well. Sashkaco jewelry is so well priced that we both can get a couple pieces.
Each Sashkco bracelet is hand made in Nepal by amazing artisans. Sashkco is a fair trade company. The fair trade pricing system enables workers to receive a livable income that covers their basic needs, which include food, shelter, education, and health care for their families.
Sashka Co. glass beaded bracelets are handcrafted with love by artisans in the Kathmandu Valley of Nepal. Each bracelet is carefully handmade bead by bead. Skill, passion, and some of the world's finest glass and sterling silver beads go into each one. Proceeds from your purchase empower Nepali artisans to rise above poverty through fair trade.
The bracelets are guaranteed to be a perfect fit. Each is hand crocheted using the world's finest glass beads and cotton thread. You can roll the bracelet over your hand onto your wrists and they will then shrink back onto your wrist, making for a perfect fit. You can even share your bracelets if you want too. Just put them in hot water when you get them back for 3-5 seconds and then leave it out to dry and they will shrink back to its original size.
Because each bracelet is hand made they are all just a little different. Making them one of a kind. They are perfect for all ages and all outfits. If your on the look out for some back to school items use this code LOVE . Buy 3 bracelets get 3 free + Free shipping. Honestly with this code why wouldn't you add them to your collection?