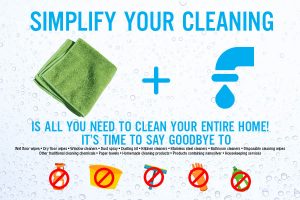 You're a new parent with a dilemma, how to keep everything clean without using harsh chemicals? Baby Care by e-cloth® has everything you need to clean your home while just using water!
As a mother of 5 I can't begin to tell you how quickly things get messy. I have my cleaning products that I will use for the deep cleaning, but they aren't products I like to use all the time. For the day to day things I would rather just wipe things down and have them be clean. With schools starting up soon it means there will be even more germs to go around. With Baby Care by e-cloth® I am able to keep the kids and house clean while use less chemicals.
I love that I can also hand a wet Baby Care by e-cloth® to the kids and have them help clean. Because of course they made the mess I feel they should help me clean it. with these products there is no worry about their little hands soaking up too much cleaning products. We used the The Chemical-free Cleaning Deep Clean Mop to clean the kitchen floor. I was really happy with the results from using the mop and just hot water from the sink. I only had to rinse the mop head once and my floor looked amazing. Not only did it look clean but it also felt clean.
Baby Care by e-cloth®'s NEW line of amazing products includes: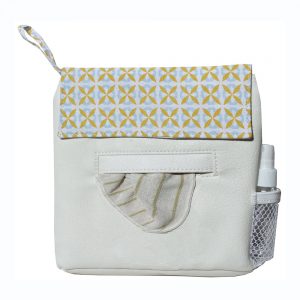 The Chemical-free & Reusable Hand & Face Cleaning set allows parents to quickly clean up sticky hands and faces at home or on the go with just water and the cloth! The set comes with 10 soft, yet durable, reusable Hand & Face Cloth Wipes that are guaranteed for up to 100 machine washes, making them eco-friendly and economical. The convenient carrying case also holds a spray bottle to keep water handy and a laundry bag for dirty wipes after use. Unlike other wipes, parents can rest assured that they are safely cleaning baby's precious skin without the use of any chemical additives, fragrances and dyes! Available in three case design. For Birth +. MSRP: $29.99
Baby Care's collection of Chemical-Free Cleaning Cloths help parents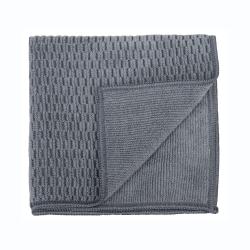 tackle dirt, grim and messes and reduce 99% of bacteria on all the hard surfaces babies come in contact with just water and the cloth. Each cloth designed for a specific task to get the job done quickly, effectively and without the use of any chemicals. Available Chemical-Free cloths include: Stroller & Car Seat Cloth, Table & High Chair Cloth, Toy & Nursery Cloth, and Window & Mirror Cloth. All cloths are reusable and machine washable for up to 300 washes! MSRP: $ 7.99/ each.
The Chemical-free Cleaning Home Starter Kit is the trifecta of cleaning cloths! This must-have set includes the three core cloths to clean all major hard surfaces in the home without chemicals and remove 99% of bacteria by using just water. Set comes with Bathroom Cloth, General Purpose Cloth, and Glass & Polishing Cloth. All cloths in the set are reusable and machine washable for up to 300 washes. MSRP: $19.99.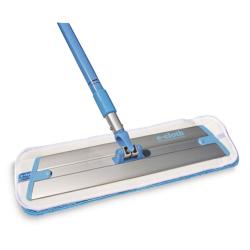 Gone are the days of using "mystery" chemicals to push around dirt on your floors. The Chemical-free Cleaning Deep Clean Mop cleans all hard floor surfaces, penetrating and removing dirt, grease, oil, grime and over 99% of bacteria using just water! It features modern fiber technology, an adjustable sturdy aluminum handle and a 360 degree swivel base to clean hard to reach places other mops on the market. MSRP: $39.99
The Lightweight Flexi-Edge Floor Duster removes dust, dirt, pet hair, cobwebs, and allergens from floors, walls, and ceilings. Flexi-edges clean into corners, baseboards, and easily around legs to chairs, tables, and other furniture Lightweight and highly maneuverable, it cleans better than the leading national brand because of the amazing fibers and the stronger handle. Reusable duster is machine washable and guaranteed for 100 machine washes. MSRP: $24.99
The Water Atomizer provides a perfect fine mist for cleaning hard surfaces. Featuring a 10 oz water capacity and an ergonomic trigger design, it is a must-have companion for all of the Baby Care by e-cloth® product chemical-free cleaning products. MSRP: $4.99
Connect with e-cloth®!
Facebook//Twitter//Shop