The birth of Birchbox started a whole new e-commerce industry known as subscription e-commerce or subscription box business. It is a $5 billion industry that's growing fast.
Entrepreneurs all over the world are in love with subscription box business model mainly due to its benefits including:
Predictable revenue

High retention rate

High-profit margin

Automation

Novelty
Interestingly, most of the subscription box businesses including Birchbox and MishiBox were started by stay at home moms. What's your excuse then?
Here is a step-by-step guide how you (as a mom) can create a subscription box business even if you don't have any prior experience.
Steps to create a subscription box business
You don't need a hefty capital or a team of professionals to get started. It is a 6-step process:
Generate a business idea
You need to consider (and focus on) two things:
Your passion

Specificity
Look for something you're passionate about. If it doesn't drive you, don't do it.
The founders of Flavourly were passionate foodies. Their extensive knowledge in food industry helped them come up with exciting products for their subscription box.
If you don't know your industry inside out, you won't be able to deliver exceptional products.
Once you get a hook of what you love to do and what you're great at, you need to narrow it down. Get specific. Choose a specific niche. The more specific you get, the better.
Choose a specific need and fulfill it.
How to source products
After you have identified a niche, you need to think of types of products you'll include in your subscription box and how you'll source them?
There are two ways to source products:
Manufacture your own products

Use other people's products
Manufacturing your own products isn't a really good idea for moms. It needs a lot of investment and intensive work.
The best approach is to use other people's products. Identify brands, reach out to them, and negotiate. This is a challenging task but once you establish those relationships, the momentum will start to build.
Since you don't have a previous business under your belt yet, you'll sometimes feel unappreciated by sellers and can become quite a challenging step to achieve. Stay true to your passion, continue to learn about the industry and the business and be consistent.
Results come to those who have discipline and continue to push.
Once your brand gets tons of traction, sellers will typically start to reach out and ask to add their products to your subscription box at no cost. This is where you want to get to!
Packaging and shipping
The way how your subscription box looks won't just make it visually pleasing but it also impacts shipping cost. A subscription box business reduced the size of its box by a mere 2cm and saved significantly on shipping cost.
Every penny and every centimeter means a lot in the early days of your business.
You need to create a prototype box for testing and work with a custom packaging company such as PakFactory to convert your design into a reality. Fill it with products and ask yourself, is this something you'd like receiving every month?
If the answer is yes, move forward with your plans and if it doesn't seem right, continue to work on your box until you get the full satisfaction in your heart that this is it!
Once your prototype box has been finalized, consult a few shipping companies and ask them how much they will charge for delivering it across the country (or state or city). Shipping companies will help you a lot in optimizing your box size so that you can reduce shipping cost to minimal.
Identify your target audience
Who is your primary customer?
Ask yourself, who'll actually pay for your box every month?
Identifying your target audience is challenging but the most important part of your business planning. If you end up identifying a wrong target audience, you most like won't get the results you want.
You need to create buyer personas. A buyer persona is a fictional representation of your ideal customer. It has all the necessary information about the ideal customer that helps you sell.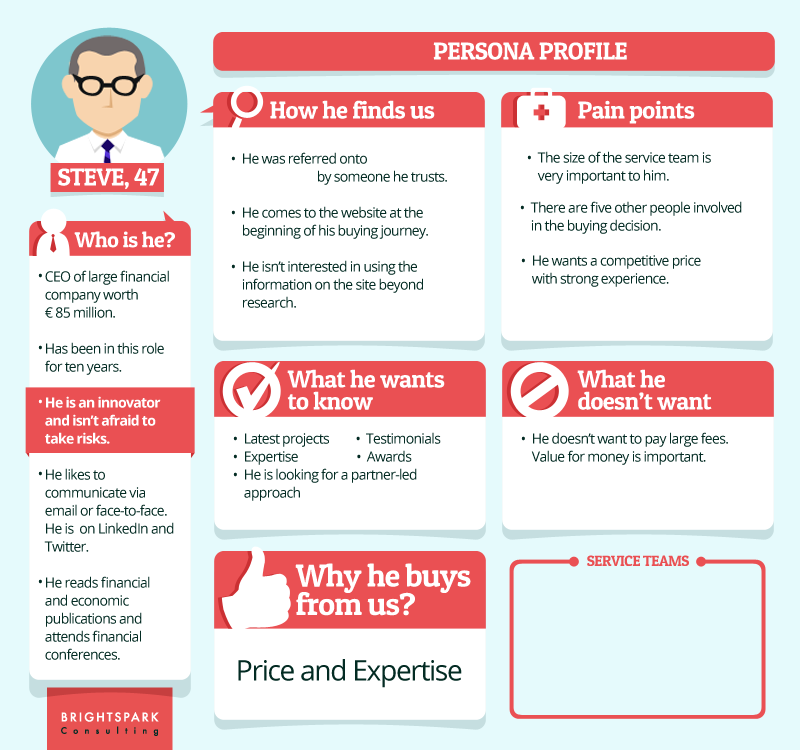 Here is a free buyer persona template that will help you identify your ideal customers.
Marketing campaign
Let the game begin.
As soon as you have identified your primary target audience, you should start marketing your subscription box business without wasting a second.
A pre-launch campaign is a must. It helps you create buzz and build your email list. All you need to do is collect email addresses of interested people via a simple squeeze page.
When you have a list people who are interested in your subscription box, you can generate a lot of sales on launch with a single email.
You need to initiate your prelaunch campaign at least a couple months before the launch so that you have enough time to build a decent email list.
The big question is how to do it?
Well, there is no single best way. It all depends on your target audience. Ask yourself, what's the best channel to reach your ideal customer?
It could be videos, social media, search engine, paid ads, an influencer, or any other.
If your target audience hangs out on Facebook, use Facebook ads to reach them. If your ideal customer hangs out on YouTube, use videos to get their attention.
Other tactics you can look into are inbound marketing, content marketing, and influencer marketing.

Try different tactics and monitor which ones work for you best!
Dollar Shave Clubs generated 12,000 orders with a single YouTube video in less than 24 hours. You can read their case study here. If they can do it, you can do it too.
Scale
After you have launched your subscription box business and things started to move in the right direction, you need to plan for growth.
Scale your business.
Don't stop there.
Analyze your business and see how you can improve it. How you can reach more customers. How you can increase sales. And so on.
What makes a subscription company continually successful and reaching sales time and time again? Customer loyalty. Customer trust plays a vital role in the exponential success of your business
If you're generating a few thousand sales every month, don't just stop there. Take it to a new level. That's what it is all about.
Conclusion
You're doing great as a mom. Why not do awesome?
Starting a subscription box business might look challenging but once you'll get serious, it will become a piece of cake. You know what you have to do to get started, right?
So get started.
Author Bio: Sabih Javed is an inbound marketer and an experienced freelance writer who covers digital marketing. He has written content for several marketing blogs, B2B companies, and SaaS businesses His work has appeared on sites like TheNextWeb, Yahoo News, Smart Data Collective, E27, and more. You can read more about him on his blog DigitalMarketer.pk, and catch him on Twitter @sabihjavedd.