If you want to look amazing this winter, but you also want to feel warm and cozy you might be wondering what essential items you need to have in your wardrobe. To help you with that, below, you will find some of the most essential winter wardrobe items right now:
Switch to skinny jeans
If you are a jeans wearer, in winter, tighter fitting styles like skinny and straight leg jeans are better than flares or boyfriend fit jeans, simply because they hug the body more closely, meaning your outfits is cozier and less likely to get drafty.
Long-sleeved graphic tees
For those casual winter days when you are warm indoors, but want to feel as stylish and cozy as possible, long-sleeved t-shirts emblazoned with cozy seasonal graphics, like those you can buy from Paisley Grace Boutique are ideal. They'll keep any chill off your arms while ensuring you do not overheat, and they look great with jeans for a stylish, yet casual look. They're also great for layering up with a gilet to keep the cold out if you do happen to venture out for a winter walk, too.
Wear a long coat
Yes, puffer jackets that finish at the waist are in fashion right now, but wearing such a garment means that a lot of your body is not offered any protection at all from your coat. It is much better to wear a mid to full-length parka or puffer jacket, which will keep your whole body warm and dry when the winter weather is hitting you with full force.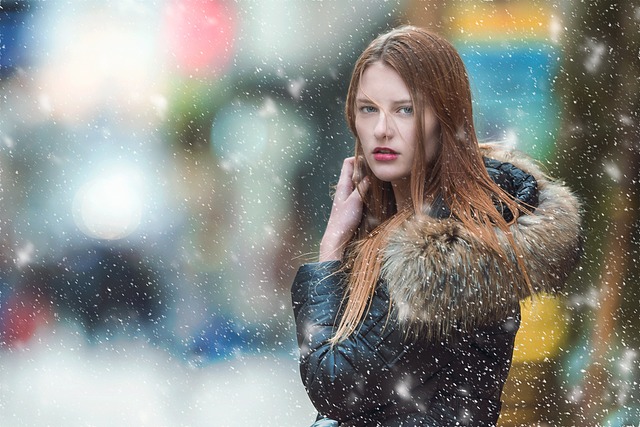 Embrace the sweater/skirt combo
If you want to look stylish and sophisticated, but also stay warm and cozy this winter, then you really do need to embrace the very Parisian look whereby a chunky knit jumper is worn with a mid-length skirt. Tuck the sweater in loosely and team with tights and ankle-length boots for a charming look that will definitely keep you warm wherever you go.
Wear more wool
It goes without saying that wool is a wonderful fabric to embrace in winter, not only is it extremely warming, but it is also surprisingly good at wicking moisture away from your body, so if you do start getting very warm, you will still look good in your wool.
An ideal way to wear wool if you want to be cozy in winter is by choosing a loose-fitting sweater dress you can team with boots and a thick pair of tights, or by layering up a vest top with a wool cardigan and jeans for a more casual style.
Mix up your textures
If you think that warm clothes are less stylish than you would like, you can change this by playing with textures, teaming a cable knit cardigan with a satin camisole and cord trousers, for example, will make your outfit stand out more, but that is just one of many winter warming configurations you can try out with your wardrobe.
Wrap up warm and cozy, and look great this winter!