With the Chillafish BMXIE Balance Bike…
your child will learn how to ride a bike and be the coolest little kid on the block!

Learning to ride a bike is one of those passages in life that most of us master. But oh, the skinned knees or the littles and the aching back of the grownups. Not always a fun experience. But, with Chillafish and the BMXIE balance bike those days are over. Kids can learn to balance at their own pace, and on their own, without help! This is the face of a happy new bike rider!
The BMXIE balance bike is a high quality learner bike. It's a BMX styled frame with oversized tubing. It's lightweight, which makes it easy for the younger ones to handle. The seat is adjustable – and no tools are needed. Use with or without the included foot rest (which conveniently stores on bike). The BMXIE also comes with a detachable front number plate with lots of stickers for a custom design. The balance bike comes in 5 vibrant colors – Blue, Red, Green, Yellow and Pink.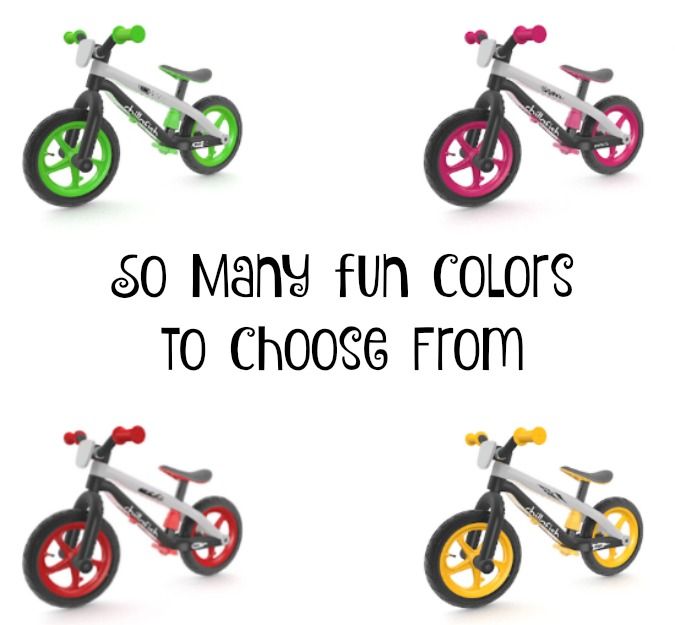 All About Chillafish
Meet Chilla … the fish
There once was a hugely fun little boy fish swimming the oceans of childhood. This little guy was so cool, that his friends called him "Chill" instead of Bill. He really wasn't the prettiest of all, but his fun attitude made up for all of that. This made him first choice for the insanely beautiful girl fish called "Bella". She was so pretty that her lack of creativity and fun was all forgotten the moment you looked in her eyes. Chill and Bella really made a great couple and soon their firstborn was there. This little guy had the looks of his mother and the fun attitude of his father. It was the perfect mix and thus they called him "Chilla".
The little Chillafish soon grew up and went to college to learn how to make more Chillafish with all his own qualities: fun, playful, beautiful. After some years of experience he talked to some big fish investors about his plans to bring the Chillafish values to the wide world out there, so all kids in and out the water could enjoy playing the way they deserve.
BMXIE Features
lightweight BMX-styled balance bike
seat adjustable without tools (height from 32cm to 39cm)
front number plate detachable
includes decal set for cool customization
foot support detachable and can be stowed away
inflatable rubber tires
carry-friendly weight and ergonomics
high-quality fiberglass-reinforced material
age: 2-5 years
Head on over to Chillafish and check out the BMXIE balance bike along with the other models that they offer. These are quality bikes at very reasonable prices.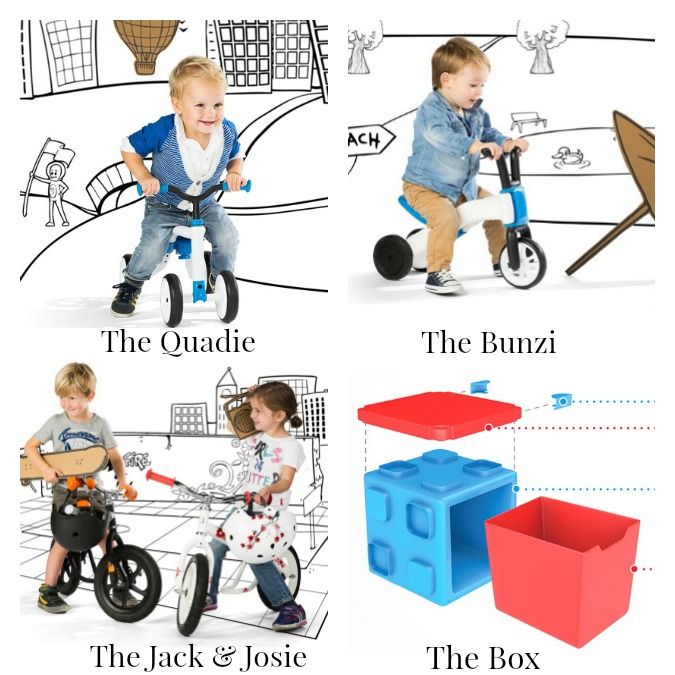 Connect with Chillafish – the makers of BMXIE: Shop | Facebook | Twitter
Disclaimer:
This product was received from the Company for review purposes only. All thoughts and words in this post is my own and I was not paid to endorse it. I am only voicing my opinion about this product.