Not sure what to give your girlfriends new bundle of joy? Well, that worry is no more because Merci Maman has an array of personal gifts for either gender. Today I want to share with you one of their cute baby & mommy gifts that will please any mom and baby. Both my husband and I friends are expecting a new baby soon and I think the Mommy & Baby Box would make a great gift for Jen, and Roberts wife!
It's called the Mommy & Baby Boy Box & Mommy & Baby Girl Box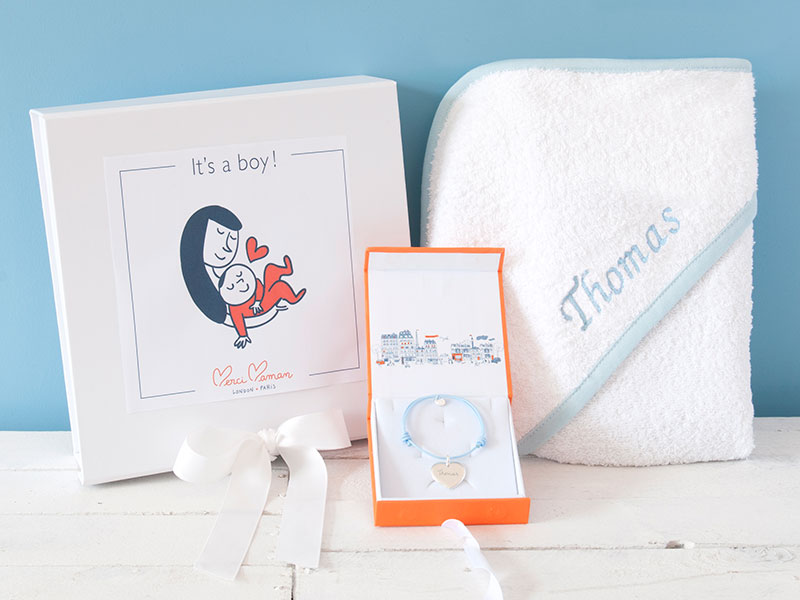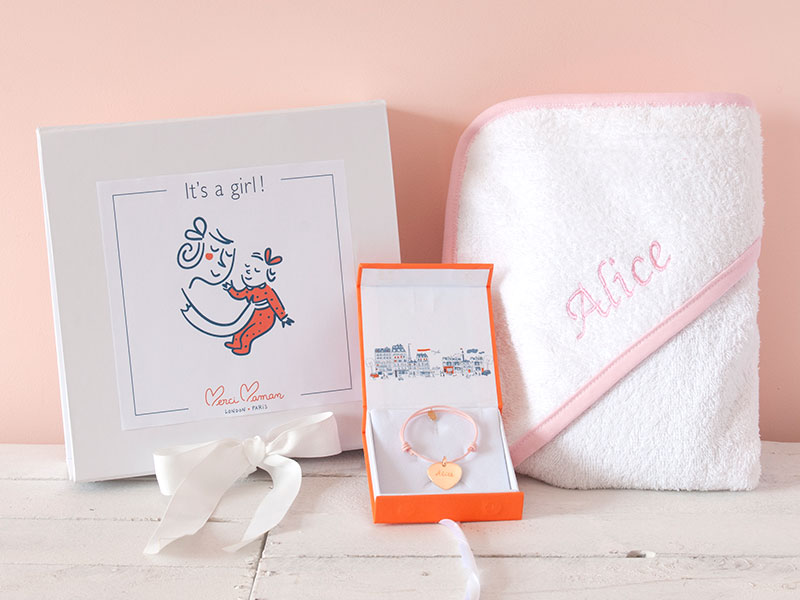 This priceless giftset will be a gift that both mommy and baby can wear and enjoy. You see, Merci Maman created a cute gift set with an embroidered hooded towel for your special bundle of joy and a heart bracelet for mommy to style in. Both items can be personalized and mommy can also order more heart charms to her bracelet so she can have the entire family on her wrist.
I'm all for finding something different to share with my girlfriends and this is one unique gift I'm sure all my mom's to be friends will love! Another great thing about this gift is with Merci Maman signature box, you won't even have to wrap the gift. You can also send a personalized card along with the gift announcing to the world "It's a Girl or Boy"!
If you ask me, what mom wouldn't want to dry off their baby with this cute, warm, hooded towel after a nice bath!
The hooded towel is 100% cotton and measures 68cm x 68cm, has an embroidered pink or blue trim, and can be engraved with your precious little baby's name.
As for the cute Personalized Heart Bracelet that is included for mommy, she too will love her exclusive bracelet.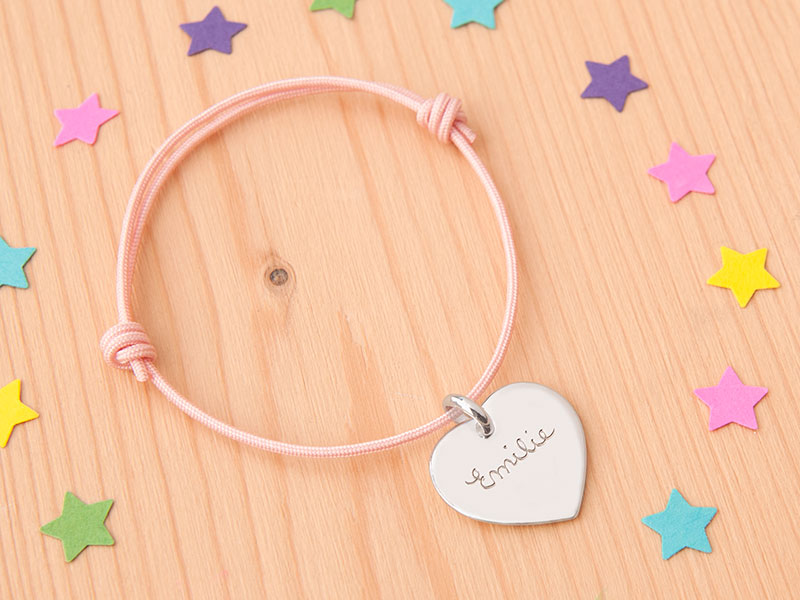 This bracelet will allow mom to announce to the world her new bundle of joy name. She can have her little ones name personalized on the heart of this bracelet and also add the other children's name to make a full family fashion statement.
The charm is available in 925 Sterling silver or 18k gold plated, it also measures 2cm x 2cm. Available to mom also are a wide selection of colored braids, so she can select any color to mix and match her charm on. Each charm are hand engraved in Merci Mama cursive French style.
So you see, you won't go wrong in selecting this gift box for either gender. Don't wait order your gift box today so it will arrive at your doorstep before or after your new addition to the family is born.
Make sure to connect with Merci Maman via Facebook | Twitter | Pinterest | Instagram| ShopMerci Maman