Outstanding training is key to having a well behaved dog. When experts guide the way, both dog and master will have the confidence to succeed. Finding a competent facility isn't always easy, but if you are in Illinois or it's surrounding states you've got it made in the shade!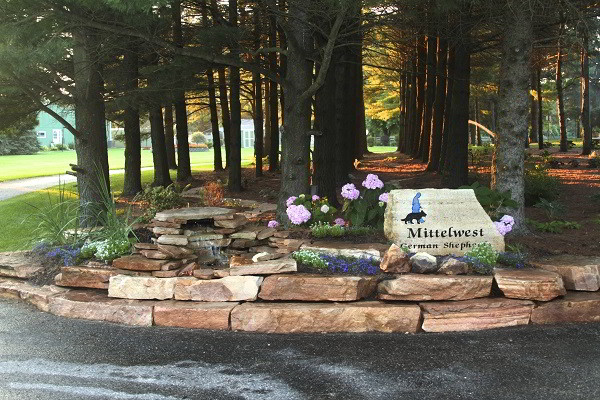 Mittelwest German shepherds in Wonder Lake, IL, offers superior training and services. They hold a Schutzhung Training Club on most Saturdays. Come young and old alike. Puppies can get loads of socialization – with people, other puppies (which is vital for a well rounded companion), When it's warm enough, the dogs are more than welcome to swim at the Mittelwest Dog Beach. Vests are available for puppies and adult dogs. Let them just off the dock or laze on the sandy beach. Swimming is a fantastic activing for exercise and fun. Stay all day, or just an hour or two on any Saturday that training is held.
Also offered is private one on one training. Trainers meet with the dog and owner (or with all members of the family) and work for 1 to 2 hours each session. Homework will be assigned so that work can continue between sessions.
Boarding and Training combined is an option. A puppy or older dog stays at Mittelwest and learns obedience training will staying at their state of the art facilities.
Outstanding Training – Basic and Advanced
Sit
Down
Heel
Recall
Sit Stay
Down Stay
Advanced training insures that even with distractions dogs follow through. The canines are worked not only at Mittelwest, but also in nearby public stores and cafes. This makes is easy to address issues right away, so the outcome will be it's best. Training commands can be taught in either English or German (owners choice), and of course, boarding, food and grooming are included. Puppies and dogs also get stimulation and socialization with lots of people and other dogs!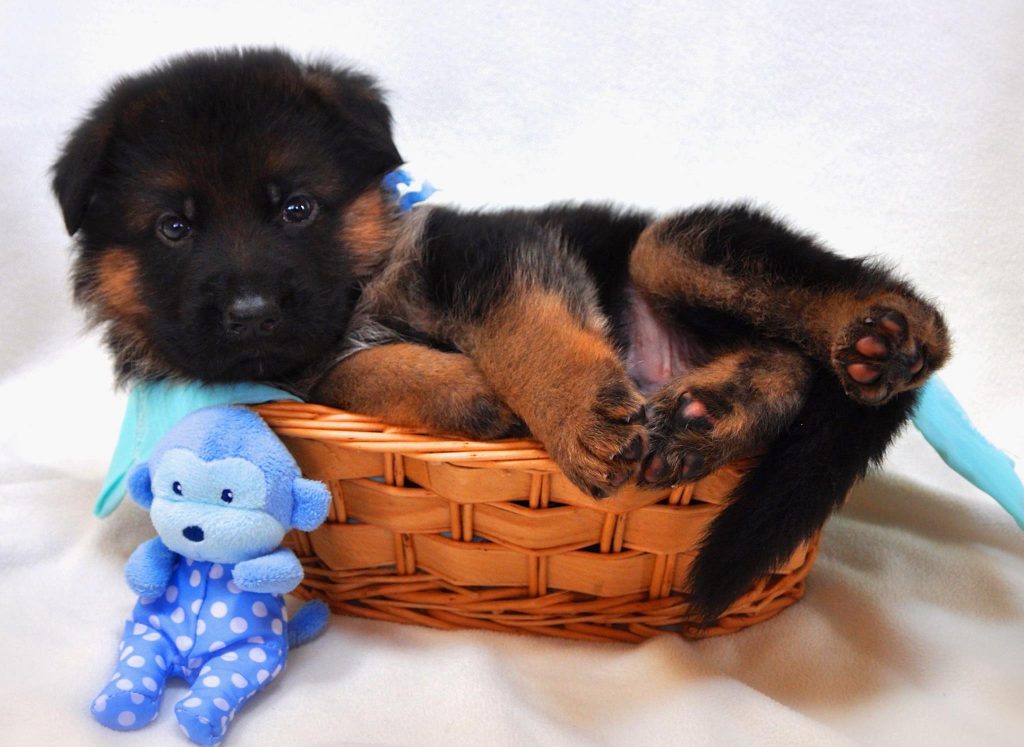 Want an outstanding puppy that is from a championship line of the best German Shepherds…that's already been trained? This is the best!!!!! When a puppy is purchased from Mittelwest the new owners can choose to wait to get their forever furbaby until after early puppy training has been established. When puppy is ready to come home he or she will have mastered sit, down, sit stay, down stay, coming when called and will be able to walk on leash. Pups will also be acclimated to crate training and house training. When requested, by new owners, Mittelwest will work on additional behaviors such as chewing, nipping on and/or jumping up on people.
The best of both worlds…a new puppy bred from champion line German Shepherds that is well socialized with established basic training . Everyone is happy!
Mittelwest Kennels, a world renowned German Shepherd breeder offering registered German Shepherd litters of puppies for sale from high quality German Shepherd pedigrees. Our main objective at Mittelwest Kennels is to produce the best German Shepherd litters of puppies for sale in the world. Breeding top producing west German Sieger show Line German Shepherds is number one in producing quality German Shepherd puppies for sale.
Learn more and connect with Mittelwest German Shepherds: Website | Facebook