Celebrate Valentine's Day with GIANTmicrobes


All week we are bringing our readers fun and different Valentine's Day gift ideas. Our family is a huge fan of GIANTmicrobes. They offer unique and different gifts for children and adults. Especially if you have a doctor or nurse in your life.
I recently had the opportunity to work with GIANTmicrobes and review one of the many products that they have to offer for Valentine's Day. We were sent a Smooch Sound Doll to review free of charge.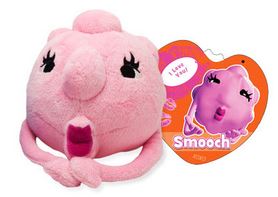 The kids are huge fans of GIANTmicrobes and own several of them. Cheyenne sleeps with her GIANTmicrobe Common Cold every night. The kids were very excited when I found out that they would be reviewing a Smooch Sound Doll. The doll is soft about the size of a . When you squeeze or hug you Smooch Doll she makes and adorable "smooching" sound. Cheyenne loved playing with the doll and giving "kisses" to her grandparents through the phone.
GIANTmicrobes has several other items that will make the perfect Valentine's Day gift. Heart Boxes come with 5 plush stuffed mini microbes. There are two different series, Heart Burned Mini Microbe Box and Heart Warming Mini Microbe Box.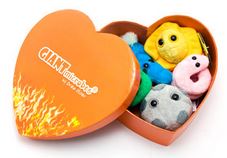 Heart Burned Mini Microbe Box
The Sizzling Hot Heart Burned Box includes:
Herpes with embroidered flames
Chlamydia with red devil horns
HPV with an embroidered frog
Pox with a biting snake tongue and fangs
Penicillin with exclusive pink pom poms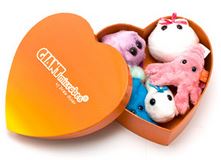 Heart Warming Mini Microbe Box
The Romantic Heart Warming Box includes:
Kissing Disease with embroidered lips
Sperm Cell with an embroidered baby blue rattle
Egg Cell with embroidered hearts
Penicillin with exclusive pink pom poms
Pink Amoeba with embroidered rose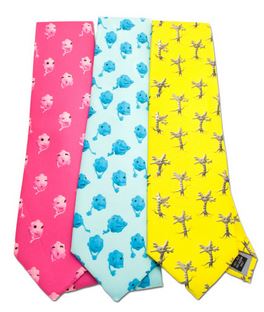 GIANTmicrobes Neckties are the perfect gift for the doctor or future health care professional in your life. With three beautiful and unique neckties to choose from, it will be hard to pick just one.
Sniffles, based on GIANTmicrobes Common Cold doll.
Smooch, based on GIANTmicrobes Kissing Disease doll.
Noodle, based on GIANTmicrobes Brain Cell doll.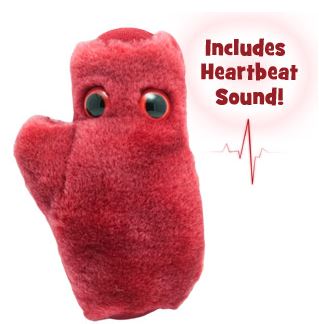 Get your Valentine's heart pounding with GIANTmicrobes new Heart Cell plush doll that includes a heartbeat sound chip inside!
If you would like more information or if you would like to purchase a Smooch Sound Doll, please visit the GIANTmicrobes Website. Be sure to stay up to date on all of the latest news and products from GIANTmicrobes by following their social media pages on Facebook and Twitter. While you are there, be sure to follow Mom Blog Society on Facebook.
Disclaimer:
This product was received from the Company for review purposes only. All thoughts and words in this post is my own and I was not paid to endorse it. I am only voicing my opinion about this product.