Being a mother can be one of the toughest jobs in the world. It consists of sleepless nights, endless laundry, infinite to-do lists and lack of social life. But at the end of the day, when you are holding your child in your arms, hear their first words or see their first steps, you immediately forget about everything else and try to cherish every moment spent with them.
Generally speaking, parenthood has its highs, but when a low moment gets in the way, parents try to do everything they can to overcome such situations with as much ease as possible. One way of doing so is by turning to CBD which has proven beneficial in enhancing mental health and wellbeing without providing a psychoactive effect.
CBD oil has become increasingly popular in recent years as a result of its wide range of health benefits it provides especially during motherhood. In this post, we are elaborating on the five most common health benefits as well as the proper dosage on how to take CBD oil as a parent during these unprecedented times.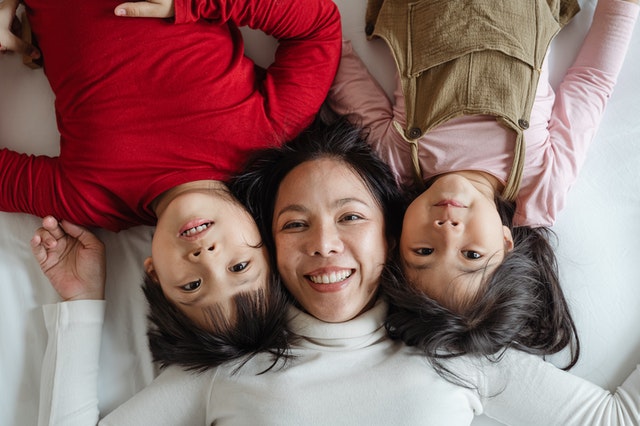 Photo by Ketut Subiyanto from Pexels
Enhances mental health
It is no surprise that mothers, whether they are working or stay-at-home moms, often feel overwhelmed by everything that is going on in their lives. The so-called "mommy stress" can manifest in different ways and it is often a result of fatigue or sleep deprivation. This further leads to increased levels of stress, anxiety and even depression. One way of alleviating such symptoms is through taking CBD oil.
CBD has antidepressant effects that regulate the mood and social behavior. In fact, CBD is most useful for balancing the serotonin levels which further help regulate mood swings and maintain a natural equilibrium. This promotes wellness without causing addiction and can help prevent the development of more serious mental issues in the future.
Improves sleep
Post-delivery insomnia is real and it is usually caused by multitasking, taking care of your little ones, managing work and home chores. For that reason, most mothers struggle with sleep deprivation, especially when they are trying to get back to their "normal" routine once their baby is sleeping on its own. So, if you have trouble sleeping, CBD can help you with this issue.
CBD interacts with the endocannabinoid system which helps your body in the process of maintaining a state of balance and stability. More specifically, the cannabinoids attach to the receptors in the central nervous system which potentially affect the sleep and wake cycle.
Also, since sleep deprivation is often caused by anxiety, taking CBD can reduce such symptoms and improve the sleep cycle as a result.
Controls appetite and promotes weight loss
Most mothers struggle with postpartum weight especially since they are engaged in busy schedules and don't have enough time to make healthier meals or exercise. This may lead to increased stress and bad mood swings which cause mothers to use eating as a coping mechanism.
CBD has proven to have appetite suppression features that reduce the amount of food you take and can even help you avoid snacking in between meals. It works by interacting with the CB1 receptors in the endocannabinoid system which reduces appetite and controls obesity.
Also, according to a study, researchers have found that CBD can help turn bad fat into good fat by converting white fat cells into brown fat cells which burn off more energy, resulting in weight loss.
Reduces pain and inflammation
Being a mother to a toddler involves being physically active all the time. This means cleaning up after your child, playing and picking up toys which often results in severe back pains and sore muscles. Therefore, if you are looking for a way to relieve such symptoms, CBD can certainly help you with that. In fact, one of the reasons why CBD has become increasingly popular in recent years is due to its pain and inflammation relief benefits.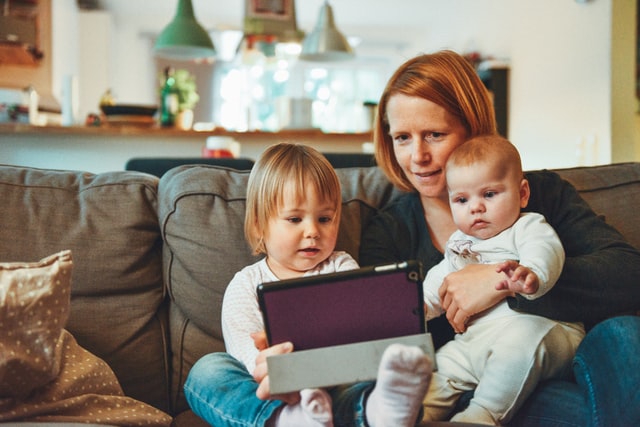 Photo by Alexander Dummer from Unsplash
CBD contains chemicals and anti-inflammatory properties that relieve pain making it perfect for mothers who suffer from back pains. It also binds with the CB2 receptors from the endocannabinoid system and helps dial down any response your body experiences after intense physical activities.
Speeds up recovery
When you engage in intense physical activities such as cleaning after your toddler or doing home chores, you are exerting pressure on your muscles which often leads to inflammation and pain. And as a mother, you must recover quickly from such discomforts in order to be able to take care of your child. Therefore, if you find yourself experiencing sore muscles and severe pain, you should turn to CBD to speed up the recovery process.
CBD pretty much works as an effective painkiller due to its anti-inflammatory properties, allowing muscles to heal quicker. When consumed, it inhibits pain transmission in the brain and spinal cords. It also helps the endocannabinoid system run more efficiently, further ensuring immune function, metabolism, energy balance and coordination.
Proper dosage of CBD
Although CBD-infused products usually come with recommended dosages, each person's dosage may differ. In fact, many factors such as weight, age and health issues you are struggling with are taken into consideration when determining the proper dose. In any case, doctors usually suggest that you start with a low dose and work your way up over a few weeks until you notice the effects and find what your optimum dosage levels are.
CBD-infused products come in several forms and some of the most common ones include:
Sublingual, by placing a few drops of CBD oil under the tongue

Capsules and edibles in the form of gummy bears, chocolate and even beverages

Topicals, by applying them over the area which is painful
Final thoughts
CBD is slowly, but surely making its way into every mom's daily supplement regime. Since being a mother requires you to be physically active, calm and patient with your children, CBD can help you fight against sleep deprivation, anxiety symptoms and pain you may experience during your motherhood. The evidence so far has shown that CBD has many great health benefits that can be long-lasting. Therefore, if you are looking for ways to get through your daily mom life activities with ease, make sure you refer back to this guide and jump on the CBD bandwagon as soon as possible.