It's hard to believe another summer has come and gone. As the school bells ring to signal that classes are officially back in session, students may find this time to be stressful, but it doesn't have to be. With Canon's array of products suitable for students, parents can find products for the students in their life to help them with their studies this school year.
IVY CLIQ Instant Camera Printer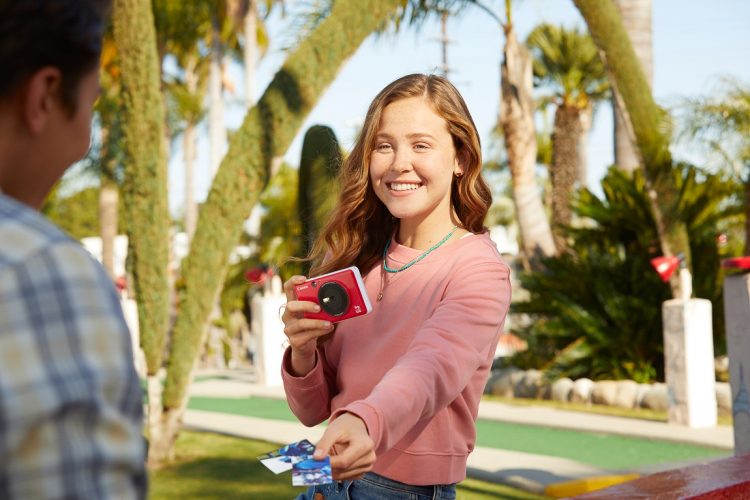 Personalization is key to ruling the halls this school year! Encourage the teenager or college student in your life to explore their creative and artistic abilities by using the IVY CLIQ Instant Camera Printer's stickable 2"x2" or 2"x3" prints to decorate their new backpack, lockers, and notebooks. With the reprint button, students can share their favorite prints with friends old and new. Thanks to the Selfie Mirror, they can make sure each insta-worthy snap is perfectly positioned. So what vibrant, fun color IVY CLIQ Instant Camera Printer best suits the student in your life: Bumblebee Yellow, Seaside Blue or Lady Bug Red?
PIXMA G6020 MegaTank All-In-One Printer
Have no fear, lots of ink is here! With those last-minute high school or college projects and term papers comes the dreadful worry of whether there is enough ink left in the printer. But with the Canon PIXMA G6020 Wireless* MegaTank Printer's ink tank system built with the ability to print up to 6,000 black text pages** or 7,700 color text** pages, students will have little worry about running out of ink, allowing them to focus more on their assignments and less on possible roadblocks. Students on the go can benefit from using the Canon PRINT Inkjet/SELPHY app*** with easy access to PIXMA Cloud Link,*** which allows them to print homework and study guides wirelessly from popular social services like Dropbox®, Google Drive™ and Microsoft® OneDrive® straight from their compatible smart phone***.
PowerShot G7 X Mark III Camera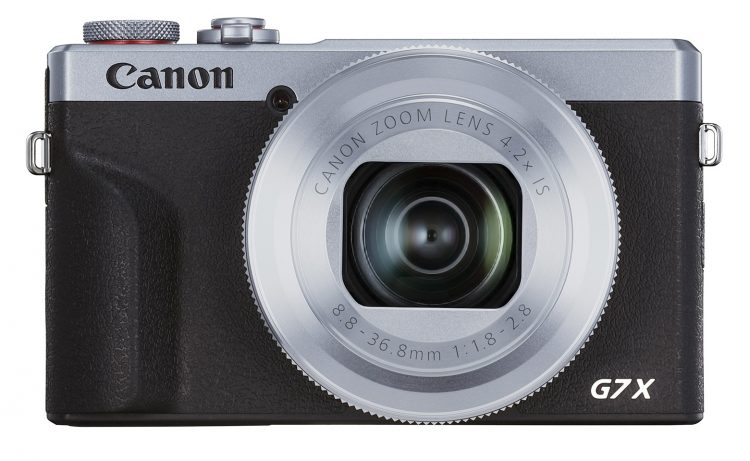 The PowerShot G7 X Mark III camera can allow students to take vlogging and photography skills to the next level, which could help transition college students into "real world" professionals. With its improved user interface featuring Creative Assist, the G7 X Mark III is designed to help a student's work appear clear and professional—perfect for upcoming assignments or building a portfolio. If they enjoy vlogging, this high-functioning point and shoot camera are ideal. Through its ability to live-stream to YouTube™****, students will have the opportunity to further explore their creative talents by developing and posting content in real-time. Less lounging around the dorm, and more productive, fun filming!
Don't find yourself slacking—make sure the student in your life has some of the equipment they want this school year by purchasing one or more among a great variety of Canon products during your back-to-school shopping today!
* Wireless printing requires a working network with wireless 802.11b/g/n capability, operating at 2.4GHz. Wireless performance may vary based on terrain and distance between the printer and wireless network clients.
**Page yield of included ink bottles used for initial setup is lower than the replacement ink bottles, as a certain amount of ink is consumed to fill into the print head during setup (charging the print head initially). Page yield is the estimated value based on Canon individual test method using the ISO/IEC 24712 chart and continuous printing simulation with the replacement ink bottles after initial setup. Page yield of color inks is an average yield of cyan, magenta and yellow inks combined. Page yield varies significantly depending on content printed, ink levels maintained in all four reservoirs, and other factors. Up to 6,000 (black), /7,700 (color) printed page yields are approximate, based off document pages printed.
***Requires an Internet connection and the Canon PRINT Inkjet/SELPHY app, available for free on the App Store and at Google Play. Compatible with iPad, iPhone 3GS or later, and iPod touch 3rd generation or later devices running iOS 7.0 or later, and Android mobile devices running Android 2.3.3 or later. Your device must be connected to the same working network with wireless 802.11 b/g/n/ac/ad capability as your printer. Requires a compatible social media account and is subject to that social media account's Terms of Service. Certain exceptions may apply.
****The live streaming service available with this product is for live streaming on YouTube only. To use live streaming, you need to have an active Youtube account and a CANON iMAGE GATEWAY account. Please be aware that YouTube may change, stop, or terminate its services, including live streaming, at any time without notice. In accordance with YouTube's "Restrictions on live streaming", users must have a minimum of 1,000 channel subscribers in order to live stream from a mobile device (including camera products with the live streaming capability). For up-to-date information from YouTube on restrictions, please visit https://support.google.com/youtube/answer/2853834?hl=en. Canon makes no representations or warranties with respect to any third-party product or service, including live streaming.