Drones are all the rage this holiday season and I can see why people would be interested in having one. DGL Toys has a few different types of drones but the one I received is the Call of Duty Drone.
Call of Duty, is a video game published by Activision, which has consistently been a top revenue generator in the gaming industry the past 5 years and counting. Its theme of battle and strategic war gameplay is often complimented by an array of weaponry and vehicle technology. Drones being one of the most popular of these vehicles, DGL launches a full line of Call of Duty Drones with Wifi feature and interactive play! This is exciting for any Call of Duty players.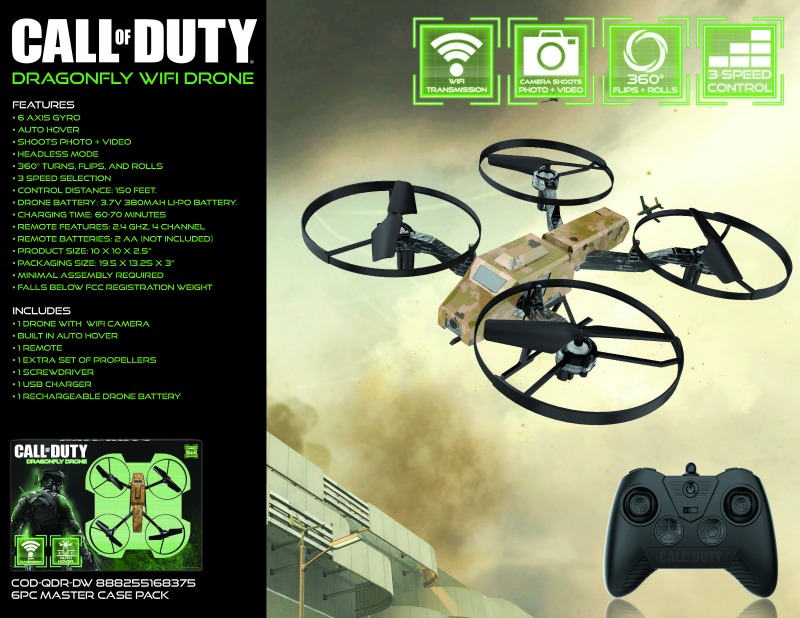 The Call of Duty Battle Drones have 5 different types at DGL Toys. There is the Call of Duty Dragonfire, Call of Duty MQ-27 Stunt Drone, Call of Duty Battle Drone, Call of Duty Battle Drones, and the Call of Duty Guardian WIFI Drone.
Depending on what one you get or if you get a 1 or 2 pack will determine what each has to offer.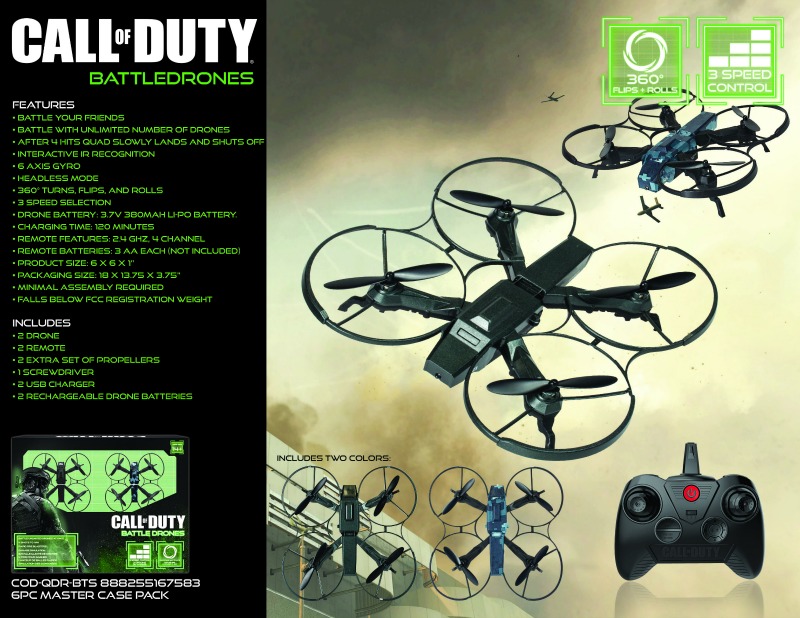 Call Of Duty Battle Drones (1- or 2-Pack)
Battle friends in airborne duels
Drone equipped with rapid-fire blasters
Realistic damage simulation
Operates in easy-to-fly headless mode
One-key return
Auto take off/auto land
3-speed selection
360 flips and rolls
Charging time: 120 minutes
Battle Your Friends
6 Axis Gyro
2.4 GHZ RC
360 degree turns, flips and rolls
Battle with unlimited quads
After 3 hits, quad slowly lands and shuts off
3 speeds
Control distance: 150 feet
Rechargeable drone battery: 3.7V 220mAh Li-PO battery.
Playing time: up to 7 minutes
Remote Features: 2.4 GHZ, 4 Channel
Remote Batteries: 4 AA (not included)
Product Size (assembled): 6 x 6 x 1"
Packaging Size: 8.75 x 11 x 3.5"
Minimal assembly required
In the Box
1 or 2 drones (depending on option purchased)
1 remote
1 extra screwdriver
1 USB charger
1 rechargeable drone battery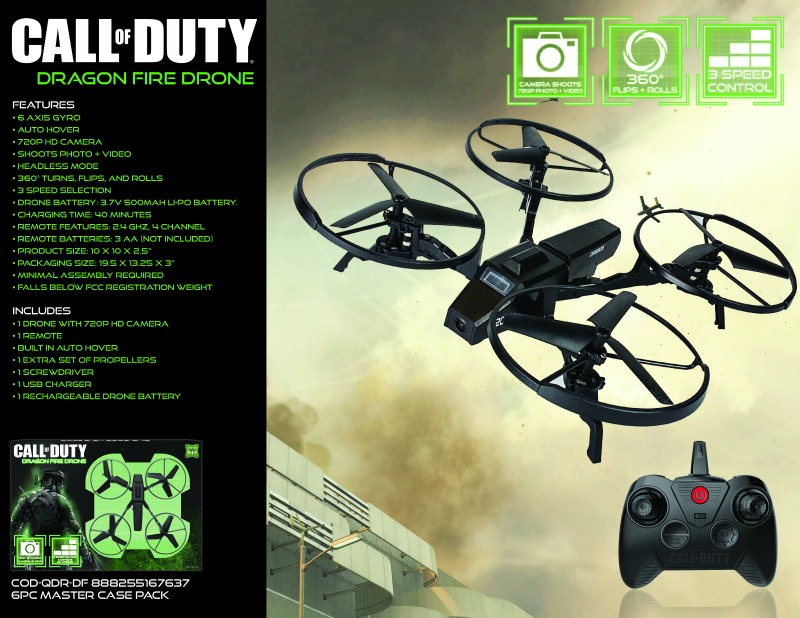 You can purchase the Call of Duty drones in quite a few stores which you can see on DGL Toys where to buy.
Which Call of Duty drone would you want to see under your tree?