There are several electric toothbrush brands that find their way into the hearts (and mouths) of many around the world. But the biggest players that leave the others out in the dirt are without question, Braun's Oral-B and Philips' Sonicare.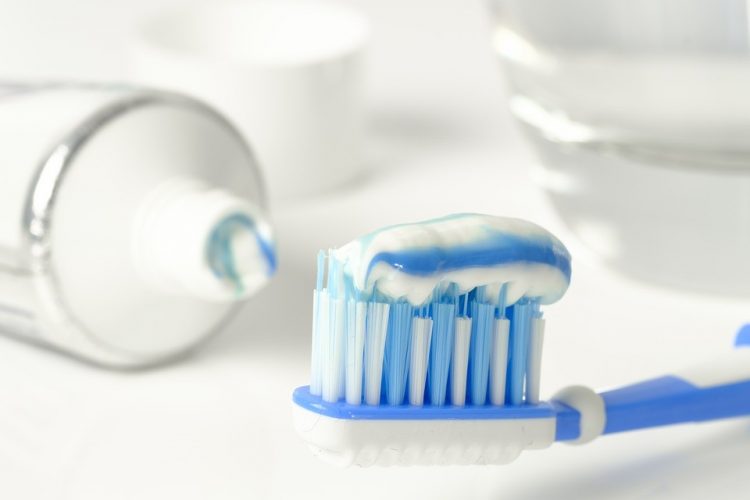 https://cdn.pixabay.com/photo/2018/01/07/15/31/toothpaste-3067569_960_720.jpg
Both go the extra mile in eliminating bacteria and plaque in order to keep your teeth both pearly white and healthy. It is no wonder that people have a hard time coming to a truly well-thought-out decision between the two brands.
But even though they're both effective at removing plaque and bacteria, there are subtle differences in both brands in terms of power, brush head, design and other important factors that we have touched upon in this post.
Oral-B and Sonicare Differences
This is it! A chance to find out which of these two elite toothbrush giants have the edge over one another. We have gathered just about every one of their different aspects to ensure that we didn't leave any stone unturned. Hopefully, we did our job with this electric toothbrush comparison as well as we think we did.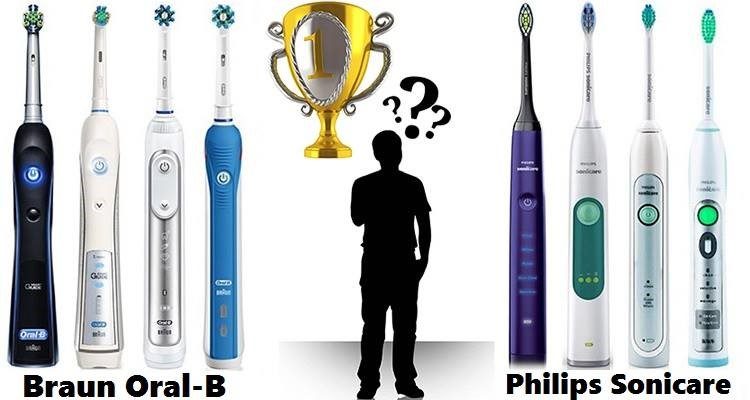 http://www.bestelectrictoothbrushlist.com/wp-content/uploads/2015/04/Braun-Oral-B-vs-Philips-Sonicare.jpg
Let's get started:
1. Brush Head
Oral-B: The Oral-B brushes have more variations in their brush heads and are larger than the ones by Philips. Not to mention, their replacement brush heads are cheaper than Sonicare's as well.
Philips Sonicare: The Sonicare brush head is quite similar to those of an ordinary brush head. With this, people may assume that brushing with a Sonicare electric brush is more comfortable. The reason for this is because the toothbrush's small factor form that makes it easier for the user to get to those hard-to-reach areas.
2. Brushing Power And Technology
One of the biggest differences that set both Sonicare and Oral-B brushes apart from one another is their brushing technology.
Sonicare: Philips Sonicare uses vibration technology, which is also known as the Sonic technology. This technology allows the Sonicare brush head to make side-by-side movements for a more effective removal of plaque. It is capable of producing up to 31,000 strokes per minute that provides the highest possible brushing accuracy.
Oral-B: Oral-B's brushes use the Rotary Technology that performs the rotation-oscillation action. With this, the brush head spins and does 16-degree movements. This technology has two methods of brushing; 1. 3d technology, 2. 2d technology.
The 3D technology uses 8,800 oscillations per minute and the 2D technology uses 7,600 oscillations per minute.
3. Pressure Sensor
Dentists recommend their patients use toothbrushes with softer bristles in order to avoid damaging their teeth's enamel and gums.
Oral-B: Oral-B generally loses in this department since most of their brushes have pressure, except Oral-B Deep Sweep 1000 and the Oral-B Vitality Series.
Sonicare: The Philips Sonicare Flexcare HX6921/02 is the only electric toothbrush to have pressure sensor technology.
4. Voltage And Battery Life
Sonicare: The Philips Sonicare brushes have a better battery life than the ones from Oral-B. Some of the most advanced Sonicare models have over three-weeks of battery life in them whereas the battery of the most advanced model of Oral-B can push no more than 10 days.
Oral-B: Because Oral-B brushes have only support 110V, they can only be used in America. This means you would have to use an adapter in any other parts of the world. Sonicare brushes, on the other hand, support both 110V and 220V. This means you can recharge your brush without using an extension, no matter where you may be on earth.
5. Brushing Modes
Oral-B: While both brands have a wide range of brushing modes in their products, Oral-B brushes have more to offer than the ones from Sonicare.
Sonicare: The most advanced electric toothbrush from Sonicare – Philips Diamond Clean – has over 5 brushing modes whereas Oral-B's most advanced model – Oral-B black 7000 – consists of 6 brushing modes.
6. Price
Oral-B: In spite of having more brushing options as well as brush heads and the fact that the brush heads are more technologically sound, Oral-B's brushes cost lesser than Sonicare's.
Sonicare: The possible reason as to why we believe Sonicare's brushes are expensive than Oral-B's is probably the comfort they provide in their brushing. Sonicare's brushes make brushing itself feel easier and natural along with their comfortable head movements. This resulted in the rise of Sonicare's brushes, which might explain the rise in their prices.
And the Winner is….
It all depends on you! There is literally no one-size-fits-all solution for the general public and each of these brushes offers something unique based on an individual's budget, wants and other factors.
You can argue that the Philips Diamond Clean is good for you or maybe the Oral-B black 7000, but again, that all depends on what appeals to your needs best.
We hope you're not disappointed that we didn't give you a clear definitive winner, but they are both so good in their own right that it wouldn't have been fair to pick one over the other.