Before your little one is born you may want to make sure you all a few breastfeeding items on hand.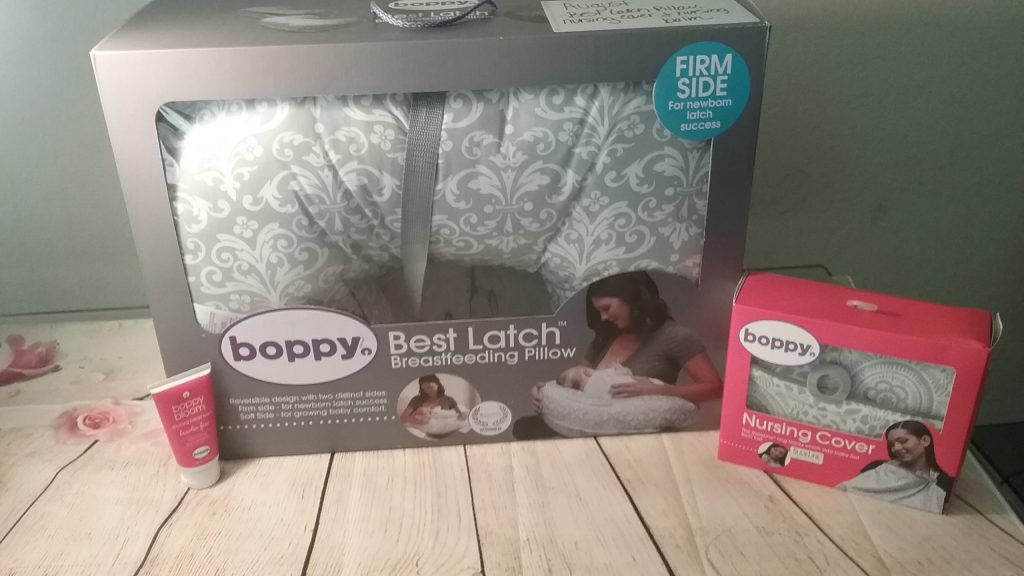 It's so important to have the right breastfeeding pillow so your baby can latch on without any problems. If he or she can't latch on properly breastfeeding can be a pain. To help avoid that pain it's best to find a good position that is best for both baby and mom.
That's where I think the Boppy® Best Latch™ Nursing Pillow will fit right in to making both mom and baby comfortable. You see Boppy® Best Latch™ Nursing Pillow will help baby latch on to mom's breast comfortably because of its unique designed.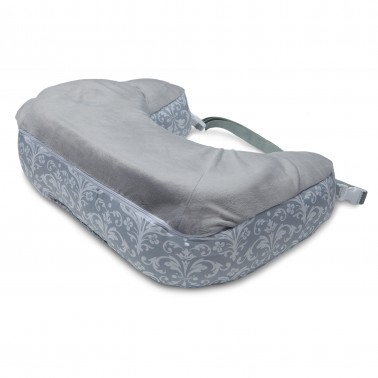 The Boppy Pillow has two distinct feeding surfaces that will offer the support your baby will need when feeding time comes. The firm surface features a soft minky fabric and provides a stable platform for breastfeeding, while the softer fiberfill side offers a more snuggly surface as baby grows. The firm surface features a contoured foam edge design that helps baby turn towards mom for an easier latch and more comfortable nursing.
The wide arm design fits most moms and the removable belt keeps baby snug against your body during breastfeeding. Bonding time with baby will be a breeze during feeding time!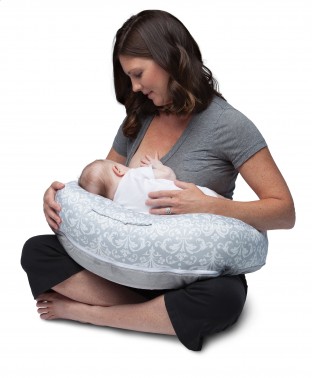 The Boppy® Best Latch™ Breastfeeding Pillow will not only be a great latching pillow for both baby and mom, it's also washable too. Just simply remove the foam insert and belt and toss the pillow into the wash! It's available in two colors and retails for $45.00. So if you're looking forward to having a wonderful breastfeeding experience between mother and baby check out the Boppy® Best Latch™ Breastfeeding Pillow.
Now on to the next product from the Boppy® which is the Boppy Nursing Cover.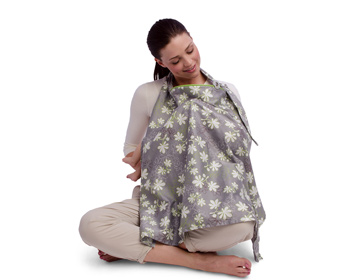 Many moms use Nursing covers when nursing their infants in public . The great thing about using a Nursing cover during breastfeeding is you can still maintain eye contact with the baby. The Boppy nursing cover add a unique SlideLine® ring which moves from the right to the left to help track which side you breastfed from last. Structured open neckline allows you to see baby while nursing. Folds into a convenient mini pouch and will provide full coverage for discreet nursing, and it's also washable. You also have a structured neckline to see baby while nursing plus the size is 25 inches (chest to legs) X 35 inches (hip to hip) which is long enough to provide great coverage for mom and baby.
It's the best way to keeping your babies feeding time discreet! The Boppy nursing cover are available in a few 4 different colors and retails for $15-$25.
Last we have the Boppy Bloom® Soothing Breast Balm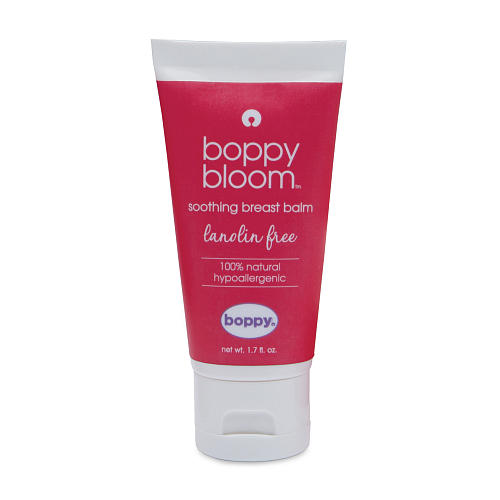 Many moms experience sore, cracked, nipples when breast feeding their little bundle of joys but with Boppy Bloom™ Soothing Breast Balm you can easily apply a small amount of breast balm on nipples after each feeding to address those concerns. The Boppy Balm is 100% natural and lanolin free, non-greasy, hypoallergenic, paraben free and phthalate free so you can feel good about using it while nursing and pumping. No need to wash off before feeding because again it's self after and before feeding.
You can learn more about the Boppy Breast Feeding line by visiting Boppy.com
Don't forget to connect with Boppy via Facebook | Twitter | Pinterest | YouTube | and Instagram!