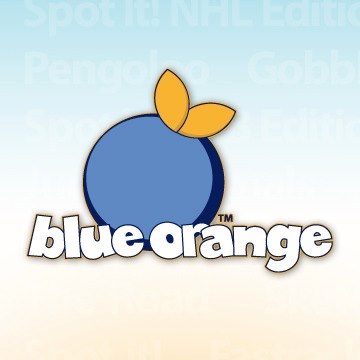 It's family game night. Oh wait, I don't think we're allowed to use that slogan. Oh well, regardless that's what is going down in my house. And I actually love it when I have games that I can play with my 5 year old that are actually fun. No offense but a certain candy based game with cards with one or two colors on them gets a little old after a bit. So we have three new games to play that combine my daughter's love of drawing with her love of matching things and her love of Frozen. Ok, well, they're not really a combination. One game has a drawing element and the other two are matching games, one of which is a Frozen matching game, but that's not really the point.
The first game is Spot It! Freeze. This is a timed matching game that comes with a big electronic hand timer thing. Everyone takes a card and tries to be the first one to match with the card on the pile. When you see a "freeze" picture you yell freeze and smack the big hand timer and then get to match cards by yourself for ten seconds. Needless to say smacking the big hand is the child's favorite part.
Next up is Disney Frozen Spot It! What can I say about this? It's Frozen, so my daughter automatically loves it and wants to play it over and over and over. You have to match images from Frozen along with letters.
Last but not least is Doodle Quest. First off, you have to love a game named Doodle Quest. In this game you have to look at a scene then draw what it tells you on a transparent sheet. When you are done, you lay your transparent sheet over the scene and see if it matches up. If it matches you earn points. This game is my favorite, but that's mostly because it's a lot easier for me to win this over my daughter, is that bad?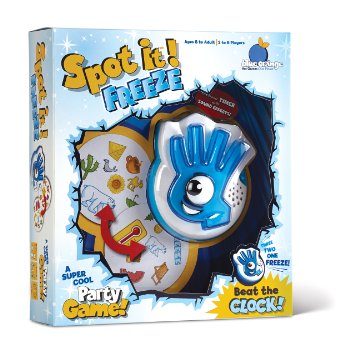 About Spot It! Freeze
The new "Party" version of the hit game, Spot It! It's time for a race against TIME!
There is always one match between any two cards. Spot it fast and you win!
The electronic time opens up to hold the playing cards.
A voice recording shouts "Freeze!" and counts down the seconds.
Game includes 55 cards and a time with a random and 10 second setting.
Suitable for 2 to 8 players.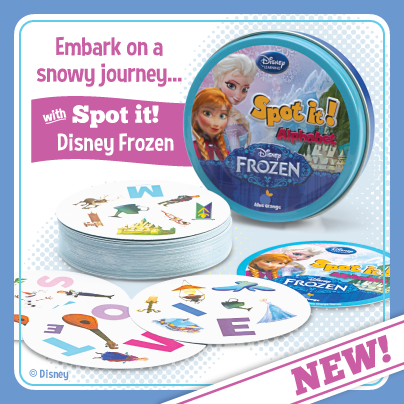 About Disney Frozen Spot It!
Award-winning game of visual perception for the whole family!
Features characters from Disney's Frozen along with iconic symbols from the movie.
Between any two cards there is always one and only one matching letter or symbol.
Five challenging ways to play for hours of fun!
Develops focus, visual perception, language, and fine motor skills.
Game includes 55 games and illustrated rules in a durable (and adorable) travel-size tin.
Suitable for 2 to 8 players.
Ages 3 and up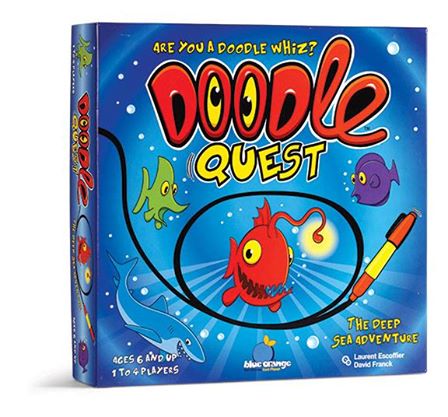 About Doodle Quest
A fun cross between a game and an arts & crafts activity.
Fun to play competitively or alone.
Develops visual-spatial perception, eye-hand coordination, and fine motor skills
Includes 18 guest cards (36 challenges), 4 quest boards, 4 drawing sheets, 4 dry erase pens, 4 erasers, 4 stencils, and 1 score board.
Suitable for 1 to 4 players.
Ages 6 and up.
Connect with Blue Orange Games: Shop | Facebook | Twitter
Disclaimer: This product was received from the Company for review purposes only. All thoughts and words in this post are my own and I was not paid to endorse it. I am only voiding my opinion of this product.