Every year our family gets together for Christmas and New Years Eve. We decided many years ago to just have snacks because making a dinner was just too much to do. Snacks are easier and you don't have to wash 23 plates, instead, we can use paper and keep the mess to a minimum. We normally have French Onion Soup, Clam Chowder (my Mom makes both homemade), pizza fondue, chicken wing dip, shrimp and many other favorites. This year I am going to be introducing these great Birds eye recipes to the family and I am sure they will enter the annual list of snacks.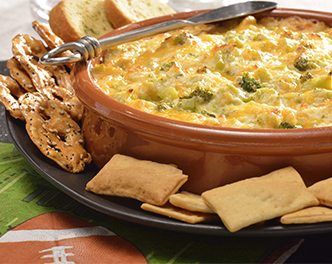 First I found Beer, Broccoli & Cheddar Dip. This dip takes 30 minutes including preparation and cook time. This looks so good! I also love the different cracker types you can have with it. If you love broccoli cheese soup you are sure to enjoy this dip!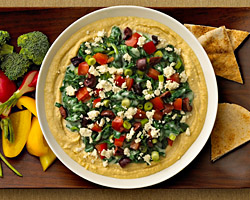 The next recipe I found for our Christmas spread will be this twist on hummus dip called Creamed Spinach Hummus Dip. This one takes 10 minutes to put together and 5 minutes to cook. I think this would be great with baked chips, vegetables or crackers. This recipe also serves 10 I know I will have to make 2 batches to take care of the whole family. Worse case I will have leftovers.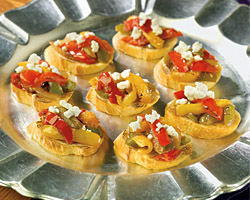 The last new appetizer that I will be introducing to my family this year is Bruschetta with Caramelized Peppers & Onions with Goat Cheese. This recipe will only take 25 minutes total to prepare and server and it will serve 15.
Birdseye has many recipes for many different snacks or appetizers, you are sure to find the exact idea you are looking for. Another neat idea is to add a new appetizer each time you have a get-together and have your family or guests say which ones they like the most.
Visit Birds Eye® on their social media and website:
Website | Facebook | Twitter | Pinterest |