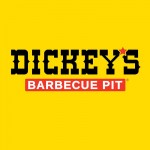 If you're like me you live a hectic life with little free time, now that the holidays are here what little free time I have seems to be less. With work, my daughter and keeping my house running I never seem to have time to do anything. With so little time I just can't cook the holiday meal that I'd like, so I needed a little help. Help came in the form of Dickey's Barbecue Pit.
Dickey's holiday meal was simply stunning, this isn't a meal it's a feast and we all left the table happy. If you're pressed for time and need a helping hand in the kitchen let Dickey's do the work for you. With Dickey's, you do not have to go hunting for the meat with a long range rifle. The feast you'll receive includes: either a ham or turkey (prepared either smoked or cajun fried), cornbread dressing and gravy, green beans with bacon, baked potato casserole and a dozen buttery rolls.

My husband picked up our feast after work and when he walked into Dickey's Barbecue Pit, just from the smell of the restaurant alone he knew this meal was a winner. And it was. We went with the cajun fried turkey and I'm not sure how we'll ever go back to eating turkey any other way! You could see the ring of flavor throughout the turkey and while it was cajun fried it wasn't spicy, it was flavorful and just simply delicious. The cornbread stuffing, the mashed potatoes, the green beans and rolls were one better than the next. We had no problems feeding our family of 9 and we had a lot of leftovers to dole out and everyone was happy to bring some home with them.
Cooking the food was simple and easy, it was set the over on 350 and let everything cook. The turkey took a little over 2 hours and the sides all took about an hour each, with my schedule being hectic this was the BEST thing to happen to me. I was able to get everything cooked with no issues everything got up to temperature pretty much in the time the directions said they would. From start to finish my family and I had a wonderful meal thanks to Dickey's. If you're like me and don't have the time to devote to cooking a meal like you'd like just give Dickey's a call and let them handle the heavy lifting. You and your stomach won't be disappointed!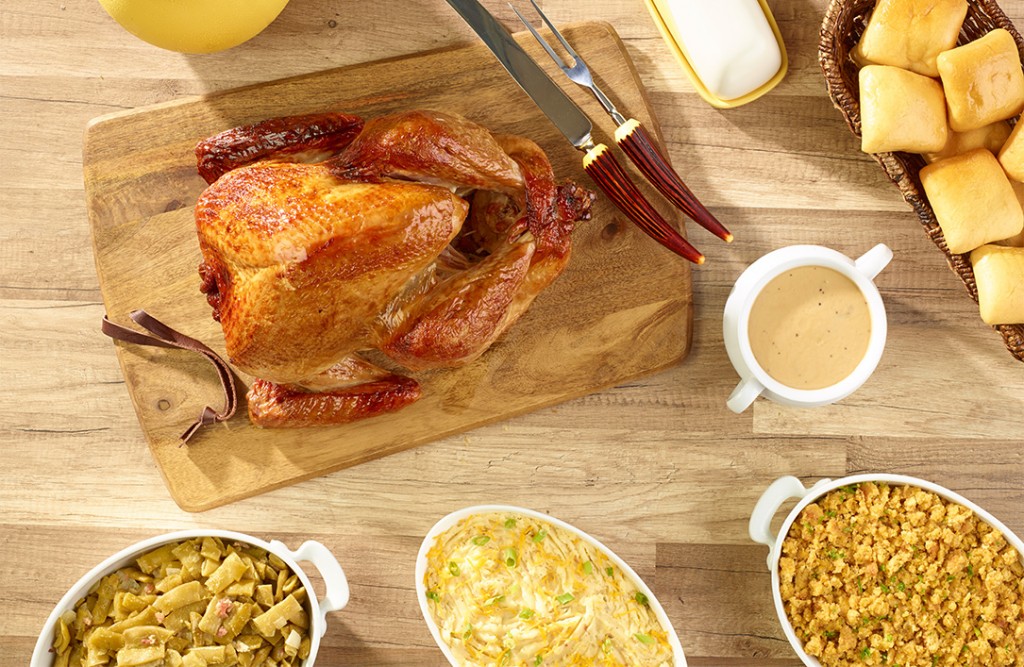 Cajun-Fried Turkey & Dressing Meal – Cajun-Fried Turkey plus cornbread dressing, gravy, and 12 butery rolls.* *Please allow time to heat your Holiday Meal (heating instructions included) after pick up. The costs range from $49.95 for just the turkey, to $89.95 to the smaller meal that includes, the turkey and the tempting sides, cornbread dressing, gravy, and 12 buttery rolls. The larger meal, the "Holiday Feast" includes the turkey, and more sides that include, cornbread dressing, gravy, baked potato casserole, green beans with bacon, and 12 buttery rolls.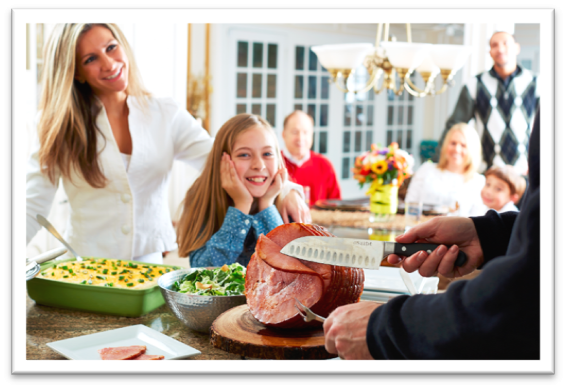 So if you are looking for a stress free holiday dinner this year be sure to check out the amazing holiday meal selections from Dickey's Barbeque Pit. Your guests will love the amazing food, and you will love the peace of mind, and the stress free dinner. No more worrying about making the gravy, the turkey and making the sides… Dickey's will take care of this for you!
Connect with: Site | Facebook | Twitter
Disclaimer:
This product was received from the Company for review purposes only. All thoughts and words in this post is my own and I was not paid to endorse it. I am only voicing my opinion about this product.