Beanbag Billiards Plus
Beanbag Billiards Plus is so much fun. My daughter graduated this year, so at her graduation party, we were able to play Beanbag Billiards Plus, and she loved it. Along with her friends, they had so much fun. Her friends all want one now too. So I sent them all to the Kickstarter Campaign.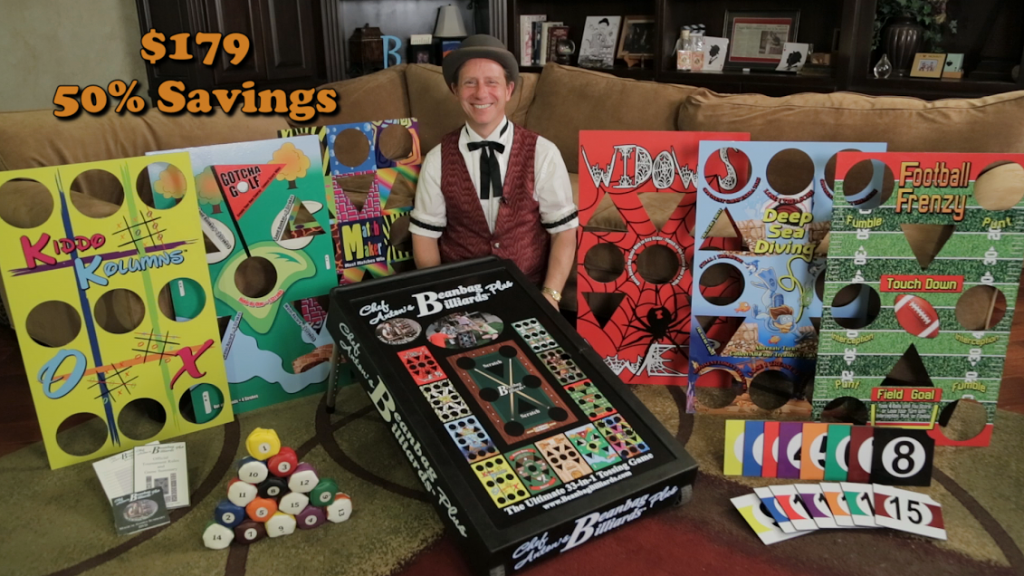 They do have a Kickstarter Campaign that you can buy the game through. For $179, unlimited, you can get this Beanbag Billiards Plus sent to you for Christmas. This truly is a fun game, and look at all the accessories you get with it.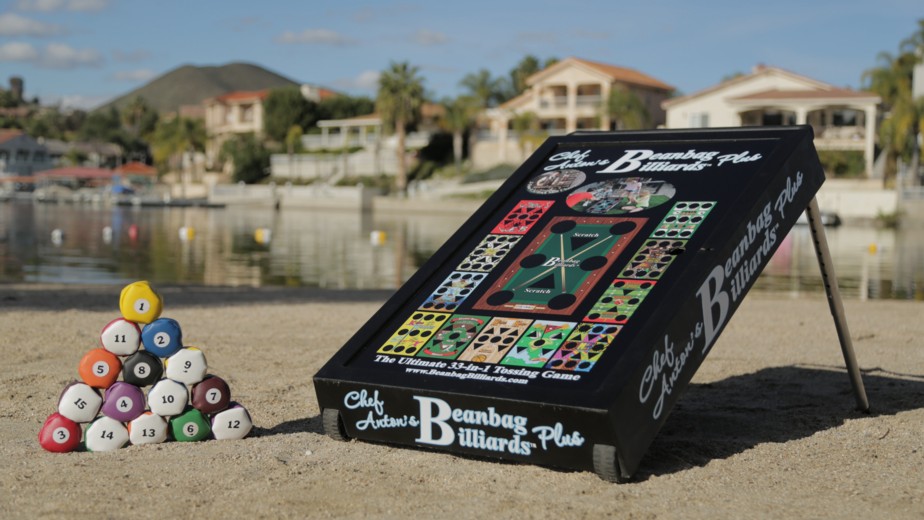 I can't get over how much fun we have every time we put the Beanbags Billiards Plus out. Even the neighbors have come over to play. Our neighbors are older, but they all come around when they see Beanbag Billiards Plus sitting in the yard. They want their grandkids to have fun too, but we don't mind. It's a small neighborhood, and we all get along.
You can play Beanbag Billiards Plus indoors, as well. But, with an active 4 year old, we decided to only play outside. He loves it as much as my daughter, who again, is 18. They play together all the time.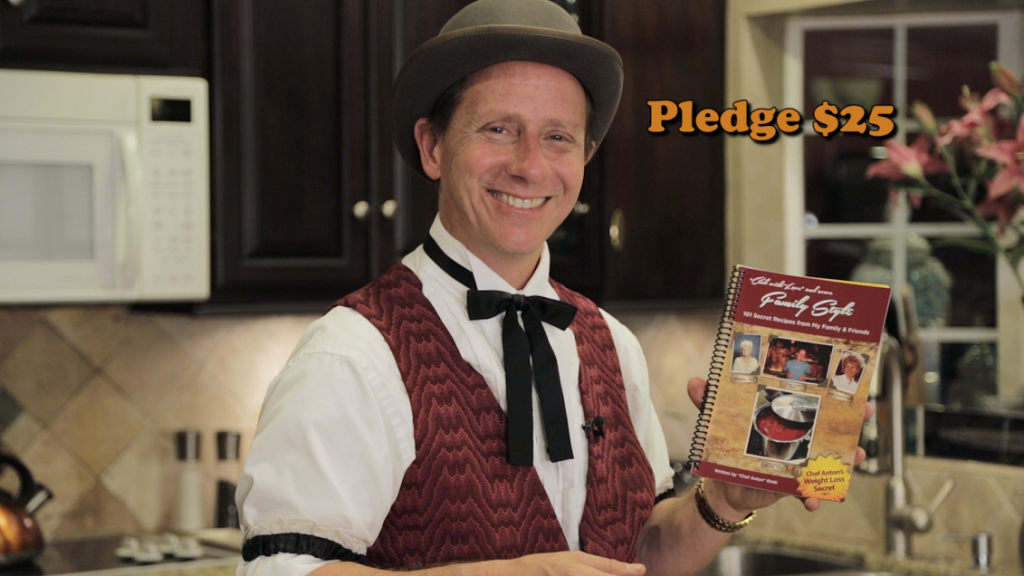 If you can't afford to buy one, you can pledge different amounts to get different products from Chef Anton. As seen in the picture above.
I chose to just get the Beanbag Billiards Plus, because not only did it look fun, I knew we were having a big cookout, and it would get used by family and friends of all ages.
My dad shoots pool for a league, and he said this was so much fun. He said he hasn't had more fun, even when shooting pool on a table.
Next Generation in fun interactive Corn Hole tossing games. Play in your living room, while camping, at the beach, tailgating and more.
Connect with Beanbag Billiards Plus: Make a Pledge/order Beanbag Billiards Plus | Facebook with Beanbag Billiards Plus | Twitter with Beanbag Billiards Plus
Disclaimer:
This product was received from the Company for review purposes only. All thoughts and words in this post is my own and I was not paid to endorse it. I am only voicing my opinion about this product.