Living in a place where it rains more then it is sunny, you truly find the hard core BBQers. If you have a hubby who loves to BBQ or if you're the BBQer in the family here are a couple ideas that are sure to make everyone in the family hungry.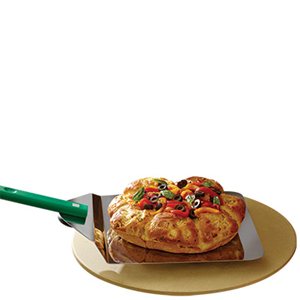 Pizza: That's right, I said Pizza. Pizza can be as unhealthy or healthy as you would like. Not only is it going to taste amazing but it's going to save you a lot of money. Baking your pizza in a BBQ instead of the stove will give you that smokey oven takes that really brings out the flavor of your ingredients. If you want a all in one kit for everything BBQ pizza try this one from Mr. BBQ. This kit includes your BBQ pizza stone. Perfect for making sure that your pizza cooks evenly and doesn't have any hot spots. It also Draws out moisture from dough for uniformly browned and crispy crust. Even if you don't use the BBQ the stone is easily used indoors as well in your stove. It's perfect for flatbread, quesadillas, forcaccia, calzones and backed goods.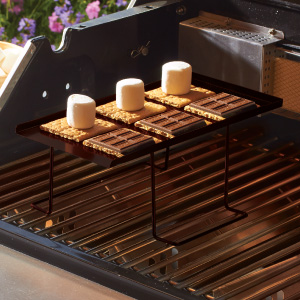 S'Mores: Just about everyone loves a s'more. I mean it's in the name you just want some more. I've been making S'Mores on the BBQ for years now. I just wrapped them in foil and but them in the high self of the BBQ while we ate. Then they would be nice and gooey when we were finished eating. If you don't want to use foil there are amazing wire cages made just for s'mores and holding all the layers together. Just like this one made by Hersheys. You can make make up to 4 at a time. S'mores tray warms graham crackers, melts chocolate and marshmallows at one easy, quick and mess-free time.
Why wait for the sun! Put on a rain coat and make some yummy food. Anytime of year is a perfect time for firing up the grill