My family has a tradition for Christmas and every other Holiday as a matter of fact. After our dinner the fruit baskets begin to come out, along with the nuts, desserts, pastries, cookies, espressos, cappuccinos, Sambucca, Anissette, Amaretto, etc. Sometimes it actually looks like the Dessert table is bigger than the actual dinner table. One thing is for sure though, the nuts are front and center, especially wonderful almonds and pistachios!
I remember being a little girl and my dad would crack the pistachios and almonds for me, now I get the pleasure of doing the same for my kids. They actually pick them over the vast amounts of desserts offered. I couldn't be happier about it because, let face it, they are delicious and nutritious!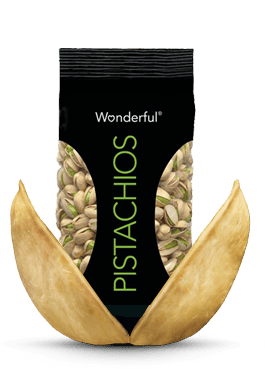 For Example their pistachios are GMO Free and come in 6 different ways!
They include:
Roasted and Salted
Salt and Pepper
Sweet Chili
Roasted and Salted (Shelled)
Lightly Salted
No Salt
You can also save 50 cents when you visit their site!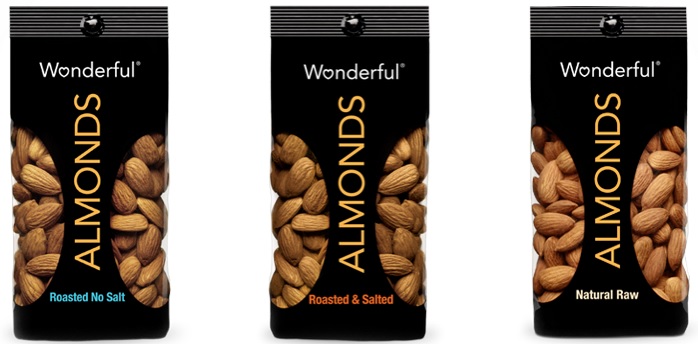 Almonds are wonderful to bake with, cook with, and snack on! As a matter of fact they're big in almost every diet. So when I see my child munching down on one of these bad boys, I say "Go right ahead!"
Wonderful Almonds come in three great and natural flavors:
Roasted No Salt
Roasted and Salted
Natural Raw
I love all three, because all three serve a purpose. As I mentioned above they're all wonderful to cook with and snack on. I love the descriptions that Wonderful gives to each of these flavors Let's check them out!
Roasted No Salt: Hold the salt, not the flavor. These tasty almonds are the official snack food of the high-taste, low-sodium diet.
Roasted and Salted: Dry roasted to make these healthy treats so snackable and delicious you'll never want to put them down.
Natural Raw: We stole the recipe from Mother Nature's cookbook. And that's why they taste exactly the way Mother Nature intended.
How adorable are the descriptions? Each bag is available in 6.3oz bag and 16oz bags. And just like the Pistachios, these almonds are also GMO Free!
So this Holiday season, while you're cooking and baking for everyone, don't forget about these nuts!
Stay Connected With Wonderful Pistachios
Stay Connected With Wonderful Almonds
Disclaimer:
This product was received from the Company for review purposes only. All thoughts and words in this post is my own and I was not paid to endorse it. I am only voicing my opinion about this product.