Shanell Anderson's last words can be heard in a recording of her 9-1-1 call, conveying her precise cross streets as her SUV rapidly filled with water. She had accidentally driven into a pond as she delivered newspapers at 4AM. Even though Anderson knew exactly where she was, because she called 9-1-1 from a cell phone, her call was routed through the closest cell tower to a neighboring county's emergency dispatch center. The 9-1-1 call taker was unable to find Anderson's location on the maps because the call taker was not looking at maps for the county Anderson was actually in. Lacking her precise location, it was 20 minutes before rescuers were able to find Anderson, by which time she was comatose and never recovered.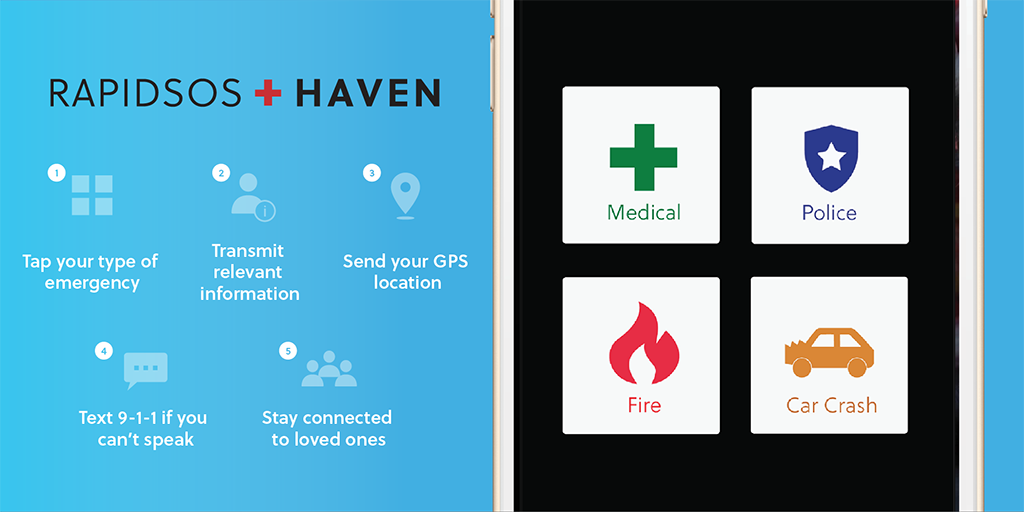 Last year, 180 million people called 9-1-1 for help from their cell phones, in the United States. And despite all the technology in our pockets, none of those calls could be precisely located. In many parts of the country, 9-1-1's infrastructure still dates to the 1960s. The result is that none of the advanced capabilities of your smartphone, including GPS location, language translation, or (in most parts of the country) even texting are available when you need them most.
Often, 9-1-1 calls from cell phones can get routed to incorrect dispatcher centers because the only location data provided is that of the nearest cell tower – not the caller's actual location. The FCC estimates that a staggering 10,120 lives are lost every year when mobile callers can't be located.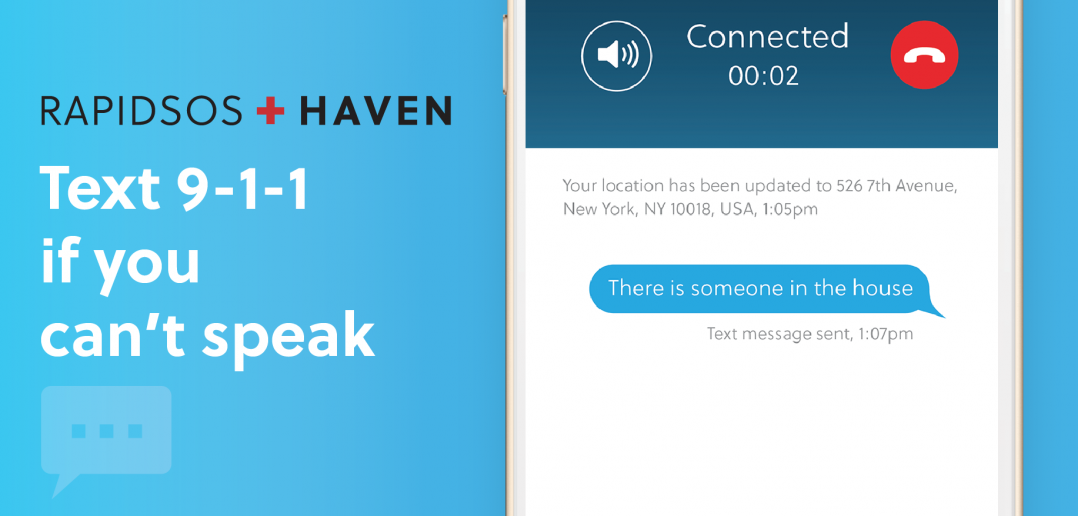 A team from M.I.T., Harvard, and Stanford came together after having personal experiences with this challenge. They spent 3.5 years studying the challenge and ultimately developing a smartphone application called RapidSOS Haven. Haven provides the world's first robust data link into any dispatch center in the contiguous United States, turning a singular copper connection into a seamless link for voice, GPS location, type of emergency, texting, and even medical and demographic data. The result is a transformation in access to first responders in an emergency.
Every minute, 327 Americans dial 9-1-1 for help from a cell phone. Today none of those calls can be precisely located. RapidSOS Haven provides a simple solution that everyone should have on their phone. Learn more: www.rapidsos.com.
Get the App, save a life! RapidSOS Haven app: Apple | Google Play