Making your special woman feel special, with or without an occasion, is essential. A personalized gift from you will certainly make her feel loved and appreciated.
Women treasure gifts, and it could be the major love language of your special woman. You should learn to think of personalized gifts, which will express how much you love and care for her.
There are several ways you can express your love, including presenting a sentimental gift to reassure her of your special love or a gift to let her know how much she floods your thoughts.
There is no other way that expresses your intentions more than when you express them with a unique personalized gift. Hence, let us discuss some personalized gift ideas you can give that special woman in your life.
8 Personalized Gift Ideas for Special Woman In Your Life
Self-Care Kits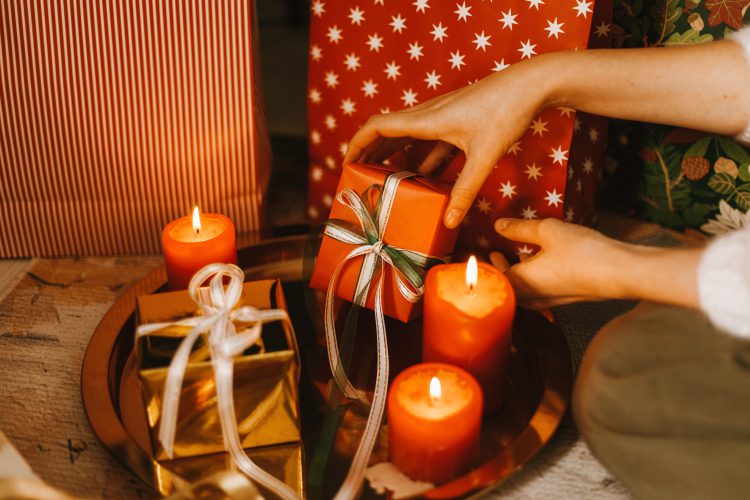 Women are known to often prioritize others before themselves. Societal conditioning is another reason they find it hard to put themselves over others. As such, it becomes thoughtful and nice if someone (more preferably their supposed special man) goes ahead to normalize and prioritize the woman in question.
Self-care kits are usually precious gift ideas for women.
Beautifully Fragrant Perfumes
As a man, perfume is a unique gift idea for women, which you can present to the woman you tag as special. Different women have various preferences for fragrances. Hence, you can gift them a strong, floral, or mild fragrance, according to the one they would better appreciate.
An advantage that fragrant perfumes as a gift have over other gift items is that perfumes are a perfect go-to for a flexible budget. This means that perfumes are available at a variety of prices. Therefore, irrespective of how much your budget is, you will surely be able to get the perfume/fragrance that fits into your budget.
Hamper of Edibles
Typically, edibles like chocolates and Anastasia gold caviar are sweet and have a pleasant taste. This means you can gift your special woman a personalized hamper of enjoyable edibles to compliment her for her sweetness.
In addition, chocolates and other edibles help relieve stress, depression, or anxiety. They tend to improve the happiness in the heart. Hence, you can go through the enticing boxes of chocolates like handmade chocolates, milk chocolates, or dark chocolates, and pick up great ones for her.
Jewelry
Jewelry is a lovely gift idea for women which can be personalized. Admittedly, there can be exceptions, but women generally love some or certain types of jewelry. Based on your woman's preferences, jewelry ranges from precious stones and metals, of which you can make your choice and personalize it by adding other details you would love to include.
However, there is a protocol to observe when you want to purchase jewelry for your woman, which is to buy the jewelry they will most likely wear very often, such as to the workplace.
The implication of not abiding by this protocol is that if you buy excessively traditional jewelry which can only be used during traditional events, festivals, engagements, or weddings, they will not be able to wear it frequently.
They will only be able to use that jewelry on the concerned special occasions, except the jewelry you picked has a more casual touch that will allow more regular usage.
Grab-and-Go Bag
The grab-and-go bag is convenient, durable, and in all styles. To achieve more personalization, you can mix and match her favorite color options with this personalized bag. Afterward, get ready for repeated thank yous, as this bag will get its use.
Interestingly, a zippered main enclosure and a lot of inner and outer pockets will make storage and organization a breeze. This grab-and-go bag will make a perfect carry-on around the town.
Personalized Tumbler
A custom tumbler as a gift is another thing your special woman can always carry with her while strolling to her workplace, beach, or any other place. A personalized tumbler is a way to communicate whatever you deem fit to your woman, and whenever she picks up the tumbler to use, the information will always be passed across to her.
In addition, the personalized tumbler can come with a monogram written in metallic vinyl, a gold lid, as well as a clear straw.
Cell Phone Ring Stand
Present any woman a gift of a well-customized monogram cell phone ring stand, and trust that you will see an instant giggle. This assured charmer is a pop-out ring stand that will always keep her phone secure and safeguarded from a sudden snatch or even reckless fall.
It attaches to all phones permanently with adhesive at the back of the mobile or its case. The rotating ring can also be helpful as a stand which will be great for steady vision during movie watching.
Nevertheless, the most fantastic part of this ring stand is that it can be personalized with a monogram which can make any phone a unique gadget with an attachment that is not complicated.
Books
If your special woman in question enjoys reading, gifting her a book is a way you can blow her away. There are numerous books you can purchase for a lover of books. As a result, you can depend on purchasing books for virtually all occasions, as they will always be a safe gift idea option for your woman.
In addition, books practically don't get old, which is why readers do not have a problem with having too many books around them.
Personalized Gifts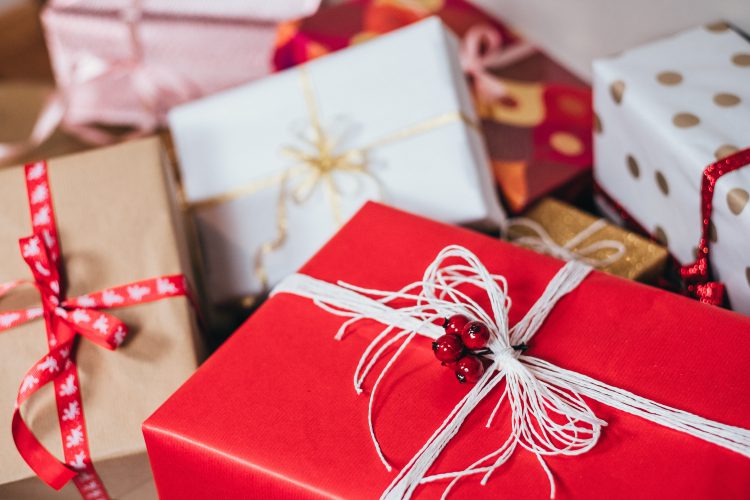 Personalized gifts are a fantastic way to show your special relationship with that special woman in your life, and it is a way to remind them of how much they mean to you. For instance, anastasia gold caviar has a way it can reassure your woman about her uniqueness. So, it passes as a great personalized gift as well.
You can never be wrong by following the personalized gift ideas described in this article. So, the next thing to do is to plan how you will successfully surprise her by presenting gifts that can be classified to be personalized.