Do you sometimes feel lethargic when you get out of bed in the morning? And do you also feel like you're more tired in the morning than you were before you went to sleep? If the answer to both questions is yes, don't worry because all is not lost!
You might not know it, but there are quite a few different ways to ensure you start each day feeling fresh and relaxed. Without further ado, take a look at these tried and tested ideas to help you transform your days: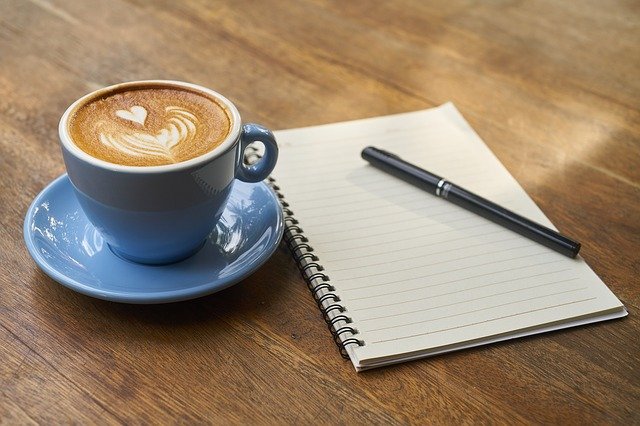 1. Get some caffeine flowing through your body
It's no secret that coffee is one of the top ways to get your creative juices flowing and keep your mind fresh and alert. Coffee has a whole host of health benefits, and when drunk in moderation, it should be part of your daily wake-up ritual.
There are many fantastic home cappucino machines you can buy that will help you kick-start your mornings. If you'd prefer something akin to rocket fuel, you can even invest in an espresso machine!
Whichever machine you buy, one thing's for sure: you'll have easy access to coffee on demand without spending your salary at Starbucks each day!
2. Sleep alone each night
It might sound like a strange concept. Sleeping in a bed by yourself each night will help you get a better night's sleep. For a start, you won't have someone rolling around and waking you up at various points each night.
Secondly, you won't have to worry about getting cold at night because the bed covers have been 'stolen'! And thirdly, you'll have more extended, uninterrupted deep sleep patterns.
If it's not possible to sleep alone each night (or you don't want to), another solution is to invest in a bigger bed. Doing so will give you more sleeping space each night.
3. Take a hot shower in the morning
Another way to reinvigorate your body and wake your brain up is by taking a hot shower each morning. You'll feel fresh, smell great, and be ready to tackle whatever's heading your way later in the day!
Some of you might wonder what to do if you typically have a bath or shower in the evening or when you come home from work. You can either swap to morning showers or shower in the morning and then a bath in the evening.
4. Consume a healthy, balanced mix of food
Did you know that the food you eat could be contributing to your feeling of lethargy each morning? Various food ingredients contain many vitamins, nutrients, and proteins needed for an array of body functions.
If you're someone that mainly sticks to a diet of fast food, for instance, your body might be severely lacking in certain nutrients. That's why it makes sense to balance your diet and eat plenty of fruit and vegetables. You should also lower your carbohydrate and fat intake.
5. Exercise before starting your day
It doesn't matter whether you work each day or are a lady (or gentleman) of leisure. What's important is you do some exercise each day, even if it's just a walk around the block. Many people find that exercising before starting their day helps to boost their energy levels.
If you don't feel like venturing outdoors or to your local gym, you could always do some exercises at home. What's more, you don't even need to invest in expensive gym equipment like cross-trainers or treadmills to improve your well-being!
6. Meditate or do some yoga each morning
Let's face it: the last thing you want to do is start your day feeling stressed and cranky. You need to think about ways to relax and start your days stress-free that work the best. Meditation and yoga are two examples of how you can begin any day with little to no stress.
Meditation is a brilliant way of clearing your mind of thoughts that are troubling you, resulting in a calmer mood. And yoga has a similar effect but also has the added benefit of keeping your body in shape!
7. Get at least seven hours of sleep each night
One final concept to keep in mind is ensuring you get a minimum of seven hours of sleep every night. Some folks don't realize the reason for their lethargy each morning is their lack of sleep!
Be sure to tackle any issues that reduce your sleep, such as sleep apnea or other medical conditions.
Thanks for reading – and good luck!