Whether touring the glaciers in Alaska or cruising the islands of Southeast Asia, many boaters spend their lives saving up for that perfect yacht they plan to buy at retirement. Spend time in any marina and you will find that couple hanging out on the aft cockpit of their trawler sipping on a glass of lemonade that are more than willing to share their cruising stories. Cruising to far off destinations is more than a lifestyle, it's a passion and a way of life for many boaters. The vessel you choose to pursue your adventures can make or break any trip. Here are 5 things to consider when selecting a long-distance trawler for your far away journeys.
Plan Your Trip Before You Buy A Boat
The destinations you think you will travel to will help you decide on what type of boat you want to purchase. If the Bahamas are your ideal destination, a boat with a shallow draft and nice sunbathing areas is a must. Cruising the Caribbean islands can mean unexpected shallow flats that will leave you stuck in a deep-v hull boat. Similarly, if you plan to cruise the Pacific Northwest where the waters are deeper and the seas are rougher, a larger, more stable boat makes sense. Brands like Nordhavn Yachts for sale can often be found on the brokerage market and offer a variety of cruising amenities on board.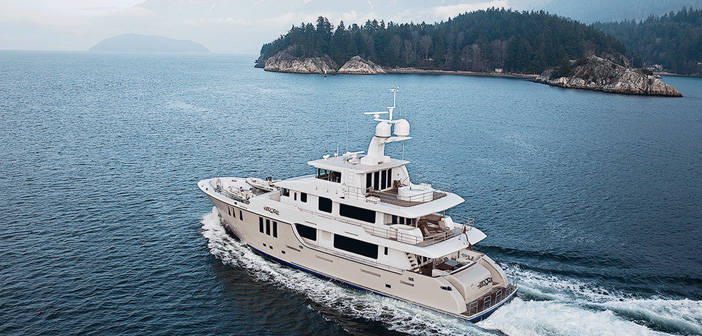 How Long Will Your Adventure Last?
Again, your destination and future plans will help you to determine what type of boat is best suited for your travels. Re-stocking supplies every two days can put a serious damper on your trip, particularly if you're cruising around changes in season and there is an urgency to arrive before the weather changes. If your travel plans include several hundred to thousands of miles, your boat will need plenty of storage space on board for food and personal necessities. No one wants to be stock on board a boat for several days with no toilet paper.
Many long-distance cruising boats offer additional storage spaces underneath mattresses and hidden in deck spaces. Take the time to back into how many supplies you might need for the longest parts of your journey and how much storage space you will need on board.
Make Fresh Water A Priority
Even though many cruising yachts today offer water-maker desalinization systems, components can break while at sea, particularly after heavy use. Make sure whatever type of boat you choose, it has enough fresh water capacity to help you reach your destination comfortably. Consider how much drinking water you may need for as many people are on board as well as water for cooking and bathing. A couple who cook and bath normally can expect to use anywhere from 10-15 gallons per day of fresh water, even more when in warmer climates. Most long-distance cruisers will need at least 400 gallons of fresh water available on board for most trips.
Ventilation And Shade
It's no secret that many boats can get stuffy when closed up, particularly if the engine room hatch is located anywhere near the master bedroom. Choose a cruising yacht that offers plenty of open air hatches inside, not just for the fresh air but for the sunlight as well. A well ventilated boat can mean the difference between cutting a leg of your journey short or being able to continue on to your destination.
Equally important, particularly in the Caribbean is making sure you have a shaded are on the boat to escape. Staying inside the boat all day is unreasonable and not why you bought a boat in the first place. A nice shaded aft cockpit or a flybridge with a hardtop are great features on a cruising boat that will allow you to enjoy your environment in comfort.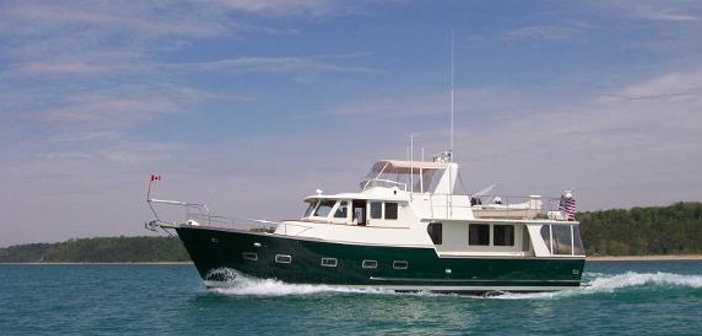 How Big Is Too Big?
While traveling as a couple in the open sea in uncharted waters sounds like a dream come true, a boat that is able to be handled by an owner/operator might not necessarily be large enough for your needs. For example, if you plan to travel with family or friends and next multiple extra staterooms and supplies, a larger boat may be a necessity. Once a yacht gets to be a certain size however, hiring a full time captain may become important for the safety of those on board and to keep your investment running in top condition. Many professional yacht brokerage websites often have pages devoted to frequently asked questions about boating. Discussing your skill set and your plans with a professional, experienced yacht broker can guide you to what type of boat is suitable for your needs.