Every year my family gathers to celebrate the most beautiful gift our family has ever received. Our mother. She's an amazing woman, with a pure heart and an infectious personality. Rarely is mom without a giant beaming smile, a kind word or a helping hand. All of her children, grandchildren, her siblings, her friends, and even acquaintances, simply adore and admire her.
Even as she grows older she loves cooking up a new recipe, serving a homemade meal to family and friends, and spending as much time as she can in the kitchen. She always has something cooking on the stove top or in the oven. If you stop by moms home unannounced she will quickly serve you up an amazing homemade dish hot and fresh from the oven.
For many years, until my grandmother passed away mom would host the annual Mothers Day Brunch at her home. She loved it, and her home was always packed with family on Mothers Day. After grams passed, mom took on the role of as the guest of honor on Mothers Day and let her children become host to brunch. Of course, we had to learn to cook some of her favorite and amazing dishes first.
One of the most important recipes to conquer was moms Amish Buttermilk biscuits and homemade jam. Of course, these are a family favorite and have been handed down from generation to generation and are expected at every family gathering.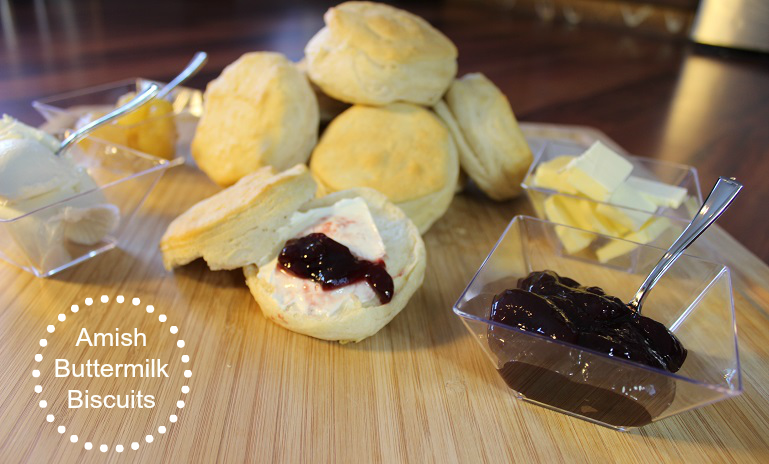 Ironically, mom has asked us to do something a little different this year for Mothers Day Brunch. While we will still serve the famous Amish buttermilk biscuits and homemade jam, she's requested that we make some of our favorite dishes this year. So this year, we've pulled together some fabulous dishes for Mothers Day Brunch that we will be serving and would love to share with you as well.
On the Mothers Day Brunch Menu:
This Mothers Day Brunch will consist of Asparagus Ham Crepes, brunch casserole, bacon-cheese pull apart, spinach and bacon quiche, onion steaks and for dessert berry scones, and blueberry lemon mini bundt cakes. We collected an array of recipes from Foodie.com in order to put together a fabulous menu for mom this year. If you're looking for amazing recipes to make this Mothers Day, you can find all the recipes and more on the Foodie.com website or Sugarykitchen.com.
Disclaimer:
This is a sponsored post written for Food.com. All thoughts and words in this post are my own.