If you have a large family or a lot of equipment or supplies to haul, owning an SUV may be your only choice. However, finding one that isn't a gas guzzler isn't always easy. Most SUVs aren't known for being very fuel efficient, and we all want more than 10 highway miles in our rides. If you love going on road trips but don't like spending your entire budget at the gas pump, take a look at these 10 fuel-efficient SUVs perfect for travel.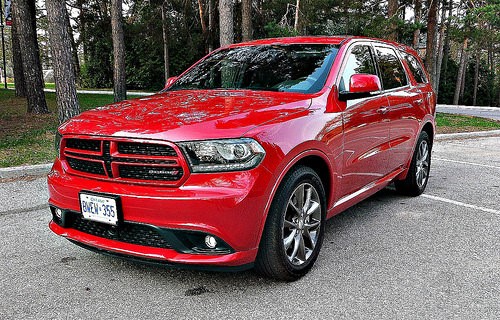 1. 2015 Dodge Durango
Even though finding an SUV with good fuel efficiency is few and far between, the Dodge Durango starts our list with 25 highway miles per gallon. Although this may not sound like much compared to cars on the market, this SUV is perfect for those driving long distances. Plus, the tech features and the interior make for a smooth ride.
2. 2015 Subaru XV Crosstrek
When you're looking for an SUV with fuel efficiency on par, if not better, than many cars on the market, then the Subaru XV Crosstrek is the right choice. With up to 33 highway miles per gallon, you'll fill up less, spend less of your budget on fuel, and take fewer stops on your road trip.
3. 2015 Jeep Compass
Jeep are perfect for long road trips and those who have a lot of luggage to bring. However, unlike other SUVs on the market, the Jeep Compass gets up to 31 highway miles per gallon. Plus, the 26 city miles is great for those who find themselves in traffic often. Make the most of your time on the road by filling up less.
4. 2015 Hyundai Tucson Fuel Cell
Whether you want AWD or four wheel drive technology, this model comes in both. With the best new technology on the market, you'll get the best for your money. The 50 highway miles and 44 city miles offer an impressive budget-friendly option for this SUV. You'll save money and time on each road trip when choosing the Hyundai Tucson Fuel Cell.
5. 2016 Mercedes-Benz GL-Class
Combine luxury and fuel efficiency with the Mercedes-Benz GL-Class. With up to 26 highway miles, you'll fill up less and have a more economical road trip. Plus, the tech features and airbags make for extra safety and security while traveling long distances. This luxury car is great for those with families or who need a lot of room for luggage.
6. 2015 Lexus NX
This luxury SUV features powerful torque and fuel efficiency. When you're looking for something technologically advanced and budget-saving, this Lexus model is perfect. With 35 highway miles, you'll never have to worry about spending more on gas while traveling. Plus, the roomy cab is perfect for making sure you're well-packed for any trip.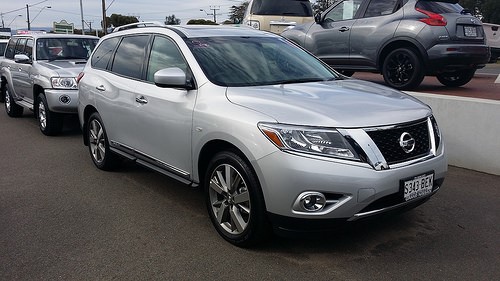 7. 2015 Nissan Pathfinder
With a fast engine, amazing horsepower, and some amazing features, the Nissan Pathfinder is popular among drivers. Similarly, the 27 highway MPG is an amazing selling point for those who love to take trips. You'll get the best budget-friendly fuel efficiency without having to worry about stopping to fill up. Plus, you'll love how affordable the monthly payments are too!
8. 2016 Mitsubishi Outlander
Mitsubishis are known for being a great car maker, but this SUV is perfect for those who need a little extra room. The Outlander combines the sport look of a car with the functionality of an SUV. With 31 highway miles and 25 city miles, this SUV is perfect for those who go from work to travel. If you're transporting your family, the airbags make for extra safety.
9. 2015 BMW X3
This luxury and affordable SUV is just right for families on the go and on a budget. With 34 highway miles, you're sure to save money in the long run. The BMW X3 has a compact look that is sporty and sleek while still offering a roomy ride. The hatch-back offers amazing storage on the go for any road trip.
10. 2016 GMC Terrain
The GMC Terrain is one of the larger vehicles on the list. This SUV has tons of cargo space and room for all passengers. Plus, it makes for a stylish look while taking your next road trip. With 32 highway miles per gallon, you'll love that you don't have to worry about stopping often.
2015 Dodge Durango image by Stradablog from Flickr.com
2015 Nissan Pathfinder image by TuRbO_J from Flickr.com