All businesses, regardless of their size or location have one thing in mind- to turn a profit. Which means that you, running your business at home has the same agenda as the biggest companies in the world. While you might have started your venture for reasons in addition to money, the aim of the game is always the same- earn more than you spend to gain yourself a healthy profit. This means that whether you're in a high flying office or just working from home, your objectives are the same, and your home business needs to be seen in the same way as any other. You need to view it as a professional company, and run it as such. Here's how you can go about it.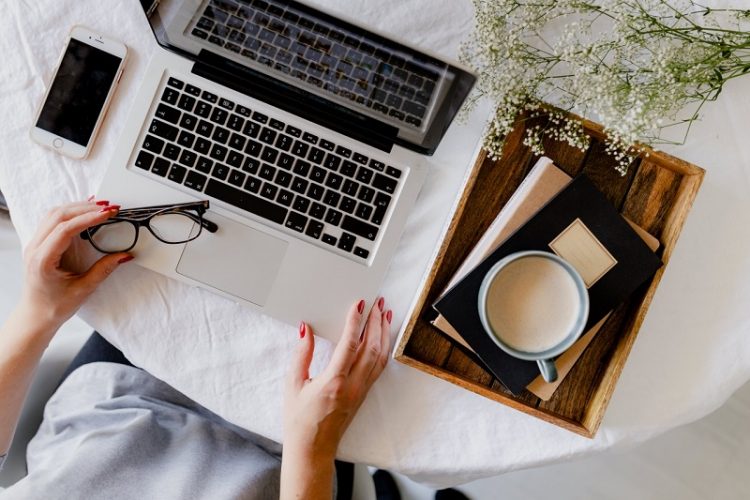 Create a home office
First things first, to stay organised, focused and productive you need a space that's dedicated to work. Ideally this will be a separate room that you can physically shut the door to. It could be a spare bedroom or a downstairs reception room. If you have a garden room, these make great home offices as they're fully insulated, and separate to the home but still right nearby. You could even look into having your loft converted or a conservatory built as a way to add extra space to the home to work in. It might seem extreme, but this is your work and livelihood and it's important. In some cases, you might even want to move house, to somewhere that's suitable for both life and working from home. Whatever way you go about it, if you're working from home (and plan to for the foreseeable future), having the space you need to work from is absolutely crucial. Decorate the room so that it feels calming and pleasant- light neutrals on the walls work well and help to bounce the light around. Natural light is a mood booster, and so if you're able to, position your desk close to the window. Add living plants which have been shown by psychologists to boost mood and productivity, these can also add color and texture to decorate the office in a way that doesn't look fussy or cluttered.
Set your working hours
When you work for yourself, it's so tempting to work every hour of the day. When it's you, and you alone who are responsible for the success of the company, there's a lot of pressure to get it right. And for many, this leads to burning the candle at both ends and totally overworking themselves. While being a business owner is always going to be hard work- especially in the beginning when you're first getting established- you need to be smart about your working hours. Too much without enough downtime will lead to burnout. It can cause you to make mistakes that could actually jeopardize your company. Think about it, how many times have you been stuck on a task, have taken a break and then come back and figured out the solution immediately? Having enough time away from your venture can give you the ability to see problems with 'fresh eyes' and prevents your business from taking over your entire life. Set your working hours, and do your best to stick with them. This means taking time away from it each day, and at least one day at the weekend or during the week. No answering emails in bed, or typing up reports while you're meant to be spending time with the kids. Setting your working hours can keep life and work separate, as it's so easy for the two to become blurred when your home is also your work. It's another reason why having a separate work-space can be useful, when you're finished for the day, close the door to your home office and get into a different frame of mind.
Get help with tasks
In a standard corporate or commercial business, it's not one person running every task. There are a number of departments depending on the size of the company, with different people responsible for doing different things. This helps to keep everyone focused and productive. Just because you work from home doesn't mean you need to stretch yourself thin by doing every task. And realistically, there's no way any one person could take care of everything in a growing business to a good standard. You have to think about marketing and promotion, blog writing, answering the phone and emails to customers, dispatching orders, sourcing new products and materials and so much more. You don't need to turn your home into a huge bustling office- instead, you can outsource the work online. You can outsource things on a project by project basis, or outsource entire departments. Once your company starts to grow and you find that you're no longer able to keep up on your own, start contacting freelancers and third party professional companies. For example, a freelancer could be responsible to contributing two blog posts a week on your business blog. This would help with promotion and would boost your main website in search engines. You could then outsource your entire fulfillment department to a third party. That way, you wouldn't need to have products come to your home to then dispatch them. Everything could be sent to a warehouse where it was picked, packed and delivered by a company specializing in just this. Whether the jobs you need doing are large or small, there's plenty of help available online so be sure to utilize this.
Upgrade to the best technology
A high quality computer is needed by just about every business these days. You need something fast and reliable. You'll also need to look into new methods such as fax over ip to ensure you're not being left in the dark ages! You will need good technology based on what your business does. For example, if you're a print company then a professional printer that can tackle all of your tasks will be needed. If you're a bakery, you'll need high end stand mixers and appliances for the best results. These things can be expensive up front, and so in the early days you might need to look into hiring equipment. While there will be a fee, it will mean you have access to the best technology and tools which can give you a better end product. As you start to grow and turn a profit you can start upgrading things as you go along. Another great thing about hiring equipment in the beginning is that if things do happen to fail (which sometimes they do, you just have to pick yourself up and do better next time) you can return the equipment. You don't have to worry about selling it, which you'll almost always do at a loss. Once you have stability and things are going well, you can then invest in good equipment with the peace of mind that things are likely to continue moving forward.
Get your accounting right
One place that small businesses can crash and burn is with keeping good accounts. It's so important to keep your records in order when you run a company, which is true whether you're small or large. If you get this wrong, you could end up not paying enough tax which could lead to all kinds of problems. Arrears, charges and penalties- even a prison sentence in extreme cases! Good accounting software will help you to keep track of the daily comings and goings, and apps like QuickBooks can also be useful for keeping things like receipts and invoices together. At the end of the tax year, if doing your return feels far too daunting then hire a professional tax accountant. They will be able to go through all of your records, working out exactly how much you owe and claiming back all of your tax deductible expenses. The better your records are kept, the easier it will be for them to work through it which will mean less time and less cost to you. So don't just throw receipts in a shoe-box and keep half done records all year thinking that the accountant will be able to sort everything for you.
Whether you buy and sell products for a profit, make your own, provide services or something else entirely- just because your business is run from home doesn't mean it's not valuable or professional. Be sure to treat it, along with your working hours, the same way you would in any other professional company. It doesn't matter whether you plan on keeping it home-based or eventually plan to expand by moving to commercial premises. The product or service that your customer receives should be just as good coming from you, as it would coming from any other business.
How do you keep your home business running as smoothly as possible?