Are you always looking for great recipes for your family? The MOM 100 is 100 recipes every Mom needs in her back pocket!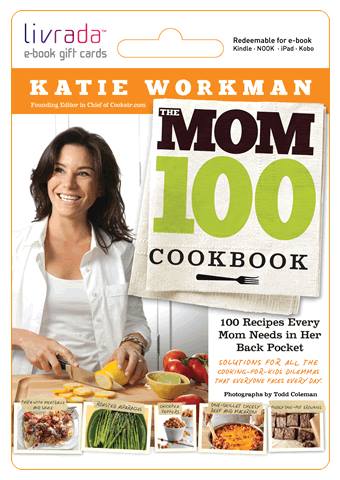 The MOM 100 is the lifesaving cookbook that every mom needs, filled with delicious, no-fuss, easily adaptable recipes, plus tips, attitude and wisdom for surviving and staying happy in the kitchen while proudly keeping it homemade. Because homemade not only tastes best, it is best for you.
The Mom 100 dazzles with main-dish meats, Monday Night Brisket to Apple-Glazed Pork Chops, fish dishes they'll actually eat, healthy snacks and pretty healthy desserts, like fun Fruit Salad on a Stick.
Picky eaters? Breakfast insanity? Last-minute company? Don't worry – the Mom100's got you covered!
About the author
Katie Workman was a kid who loved to cook, and a kid who loved cookbooks. She grew up teaching herself how to cook from the Silver Palate Cookbook, making bumpy homemade pasta following Marcella's Hazan's instructions in The Essentials of Italian Cooking to the letter, and asking for the entire Moosewood trilogy for holidays.
Here is a link to the yummy Raspberry Strudel Coffee Cake
Raspberry Streusel Coffee Cake with Sweet Vanilla Drizzle – See more at: http://www.themom100.com/the-mom-100-blog/recipes/raspberry-streusel-coffee-cake-with-sweet-vanilla-drizzle/#sthash.SX1ccmW3.dpuf
Mom Does Reviews and her fun, food-loving blogger friends are happy to give this Livrada e-book gift card to one lucky winner.
The giveaway is open to US only, 18+
The giveaway ends 1/7 at 1159p est
Enter on the easy rafflecopter below, good luck!
Mom Does Reviews is responsible for Prize shipment. The participating bloggers were not compensated for this post.