As consumers, we have so many options today that in some cases, we can't even decide what to buy, at least not easily. Whether you want to shop in a store or online, your choices are almost limitless. But we have to be very careful about what we buy because a lot more goes into making a product than just how it looks. This is why a lot of people like to buy handmade items. Compared to mass-produced products, there is something very special about them, and they can transform a home into something beautiful. With that in mind, here are some of the reasons why having handcrafted items in your home is a great idea.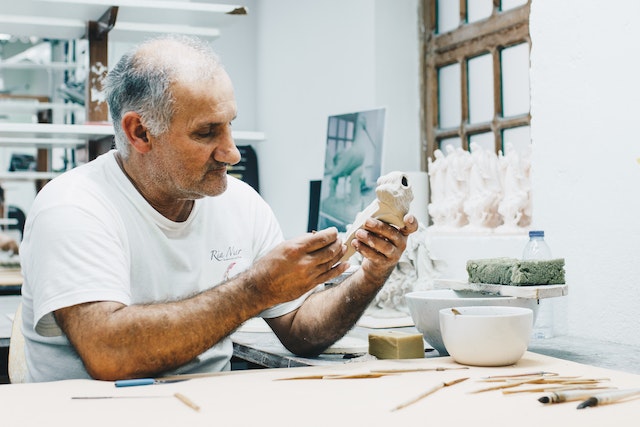 They're More Eco-Friendly
In comparison to mass-produced goods, the production run for handmade goods is substantially smaller, making them more eco-friendly. Sustainable handmade products are typically also manufactured with locally sourced, environmentally favorable components. You could choose to buy from a sustainable online craft store instead of a larger brand that may or may not care about the environment.
Our health and wellbeing depend on the health and wellbeing of our planet, so we must do everything we can to live in a way that saves the planet from man-made dangers like pollution, water contamination, throwing away non-biodegradable materials, etc. Not only is this good for us, but it's good for the next generation, and so on. Handmade items can help with this idea.
They're Unique
We are all different, and we're told that this is what makes us interesting. So why should the same not apply to the things we have in our homes? Mass-produced items that anyone can buy, and many people do, aren't going to show our own style and taste in the same way as a handmade item will because, to put it simply, it's not unique.
Something like a handcrafted Dutch door will always look much more interesting and in keeping with your own design preferences compared to something you can buy off the shelf in any hardware store, for example.
No two things that are made by hand are the same. Each one has a unique mark of its maker, its history, and its being. Handmade should be your choice of home decor if you want something different and completely unique.
They Keep Skills Alive
A lot of people who make things by hand using old skills. They might have learned the skill from their parents or grandparents. This skill was passed down from the people who came before them. Or, someone might have loved a skill so much that they took years to learn it and get good at it on their own.
These skills need to be kept alive. If you buy from businesses that make things by hand, these unique products and methods will be around for a long time, and more people will be able to learn them in the future. It's such a shame when handcrafting skills are lost, but the more handmade items people buy, the less this is likely to happen.
They Support Local Artists And Makers
Surely everyone wants to make a living doing what they enjoy, and the least we can do is support those who are following their dreams in the arts and crafts. The best way to help artists and craftspeople is to purchase items directly from them, whether through an online handicraft shop or a dedicated creator. Made with care and attention to detail, these items have the ability to transform a room into a cozy haven.
They Can Be Customized
Unlike mass-produced items that are made in bulk and are all exactly the same, when it comes to handcrafted items, whether you're thinking of buying a bed, table, curtains, small ornaments, kitchen cabinets, or anything else, you can usually speak to the maker directly and talk to them about the personal touches you want to add. Of course, this might add more to the price because it will take additional time to make, but if you're happy to pay, you can usually get exactly what you want.
This is only possible when items are made one at a time and by hand. Machinery can't customize something, and any process that involves producing more than one of something at once won't have the sophistication to make one of those things different from the rest. In other words, you can make something that was already different into something that's just for you, and that's special.
They're Good – Perhaps Even Better – Quality
There's a common misconception that handcrafted goods are of lower quality than mass-produced ones. However, the truth is that some machine-made goods suffer from subpar quality since they are mass-produced, and the process can get sloppy or unmanaged over time.
Handmade goods, on the other hand, have their tiniest details carefully attended to. The finest possible product experience is guaranteed by rigorously testing all aspects of the product's quality. After all, no artisan maker is going to want to sell a product that is anything less than perfect, as it will affect their reputation, and they won't be proud of the end result.
They Support The Local Economy
Handmade goods are unique in that the money you spend on them goes straight to the person or small business who made them. So, when you buy something handmade, you're not just helping the economy in your area, you're also helping the artist who made it.
It's good to support your local economy as much as possible. For every dollar spent at a locally owned business, Civic Economics reports that $3 is put back into the community. The local community you work and live in will benefit from this donation, as will your own family.
In addition to monetary donations, in-kind purchases, and sponsorship of community organizations, small businesses frequently engage in various forms of community investment themselves, helping things become even better. Weakening small companies by not using them when you can weakens the local economy and the social fabric of the area.